Candidate for City Council, District 4: Rick Allen
By Rick Allen
A program for the 175 Days after November 3rd election…yes, we are up for reelection on May 3rd.
So… our first focus should be completing some undone projects; first, finding a police chief, then addressing the reorganization of funding to police department and completing Fire Station No. 6 on Grim…  We must also start finding out what is holding up addressing the needs of citizens in North Waco from being met in terms of traffic slowing devices on Bosque/Homan and Colcord and traffic rerouting on 18th and 19th (like council did in D-3). We also need sidewalks completed on major thoroughfares to Waco ISD schools and the 17th Street railroad overpass reopened ASAP. Few bike lanes have appeared recently. Where is our interconnected bike system? All begun and little headway achieved.
There are also many unanswered needs in D-4:
Streets Many highly used streets north of Waco Drive (17th/18th, 24th/25th and 34th) were not repaved when the other side was.  When are the one way streets like 4th/5th going away as promised over 5years ago?
Drainage Adequate drainage of Waco Creek through D-4 continues to haunt us when we have 100 year events every 10 years. Solutions are available.
Quality of life Downtown dwellers and apartment owners still have no city run dog parks (while Austin has 7) while land along Waco Creek and 24th and City owned lots on Pine and 31st across from the police station sit unused.
Our crime rate is up in D-4 and citizens deserve more service as well as examining the sources of the crime and eliminating the sources. One solution is subsidizing unarmed 'citizens on patrol' like we had in the 90s in North Waco using only "community policing" trained citizens from that district.  We also need to support subsidized housing codes that (by not enforcing codes) create a culture of neglect. City owned property needs to be maintained also. Subsidize, to a much greater degree, all city employees buying or building homes in D-4 where City Hall, Waco Police Department and most of the city offices are. (We especially do not need first responders living in surrounding counties)
D-4 Citizens live largely in older housing stock yet our taxes are compared to brand new houses of comparable size (we are even charged for our unused chimneys). Infill affordable housing to our neighborhoods with HOME OWNERS. Lower our property taxes and put the taxes on new home developments in extraterritorial areas that we are now sending water, sewer and police to. Tax developers first.
Every citizen in D-4 was effected by COVID 19. Let's set up more funds for needy citizens to apply for help in home repairs just like we found funds to help big businesses. There are currently programs like this for vets and their families.
In response to global warming, the city could reward homeowners who plant deciduous trees next fall on the west side of the home owner's property (to shade it in the summer) and support those who attach solar panels on their roofs to generate extra electricity so that the city can buy it back. (Why not have city owned utilities while we are at it?)
The citizens also have wants:
Each neighborhood association needs regular city funding as long as they meet regularly. (We have 4 that do that in D-4). Block grants should flow through council members to their neighborhood President's council for use with neighborhoods that are alive and viable.
Council members need to be on community/county boards that meet regularly (not yearly). City boards and commissions need to meet at least 4 times a year at reasonable hours for potential board members from D-4. Since Zoom has become ubiquitous, I would suggest they all be in the evenings.
The city needs to subsidize training for neighborhood associations and train association leaders on how to use social media and voting rolls together to engender community building.
Organized alley cleanups in D-4 need to begin on a regular basis (with City roll-offs). It would also be worthy to use Baylor students (like Steppin' Out), county inmates or people in need of community service.
We need to add pocket parks wherever there is unbuildable space in D-4. Cities should have walkable green space for all. If necessary, we may sell off land to WISD or trade so we can acquire land where development is growing, especially towards downtown.
D-4 is growing at an unprecedented rate and we must be proactive not reactive to issues. The citizens deserve integrity, transparency and experience.
---
Biographical information for Rick Allen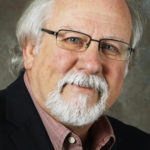 I was born in Houston and went to Stephen F. Austin State University and graduated Cum Laude. I spent 2 years as a worker for the Baptist General Convention of Texas. I then taught 4 years in Alief ISD. I was leader of two Young Life clubs. I also started a landscaping business.
I worked for Methodist Children's Home and Brazos Psychiatric while working on a graduate degree at Texas Woman's University. I began working at Waco Center for Youth and spent 4 years developing an award winning program from the State of Texas in Life Skills. I left there in 1997 and took a Life Skills position with Waco ISD. In 2000 I became Transition Coordinator for Midway ISD. I was also the Vocational Adjustment Coordinator until I left for Rapoport Academy in 2008. I was Dean of Students for the High School. I left RAPS in 2011 for Bruceville-Eddy ISD where I was in charge of behavioral health programs at the high school. In 2014, I joined Cedar Crest Behavioral Health Hospital and was in charge of outreach and suicide prevention programs for a 12 county area. I went to work with HOTRMHMR at Veteran's One Stop in January of 2017.
Waco City Council: While on Council we oversaw largest spending package in 50 year period. We oversaw purchase of Hillcrest Tower for Police Station, property on Peach St. for fire station and additional space for West Waco Library, redesign of Convention Center, addition to TX Ranger Knox Hall, groundbreaking of Waco Mammoth Site,  redesign of Cameron Park and Cameron Park East ( East Brazos) I worked closely with supporting all neighborhood associations in my district including Sanger Heights and Brook Oaks, Dean Highland and represented Waco at national Campus to Council Convention in College Station, TX.
(Visited 293 times, 1 visits today)