Waco Walks is an informal group that grew out of the efforts of Act Locally Waco. Our group encourages Wacoans to get to know their community by walking it.   We host several walks a year in various parts of the community.  Sometimes we just walk and enjoy the scenery, and many times we include an educational element such as history or science in the city.  We also advocate for making Waco a more walkable community.  All are welcome! We would love to have you join us.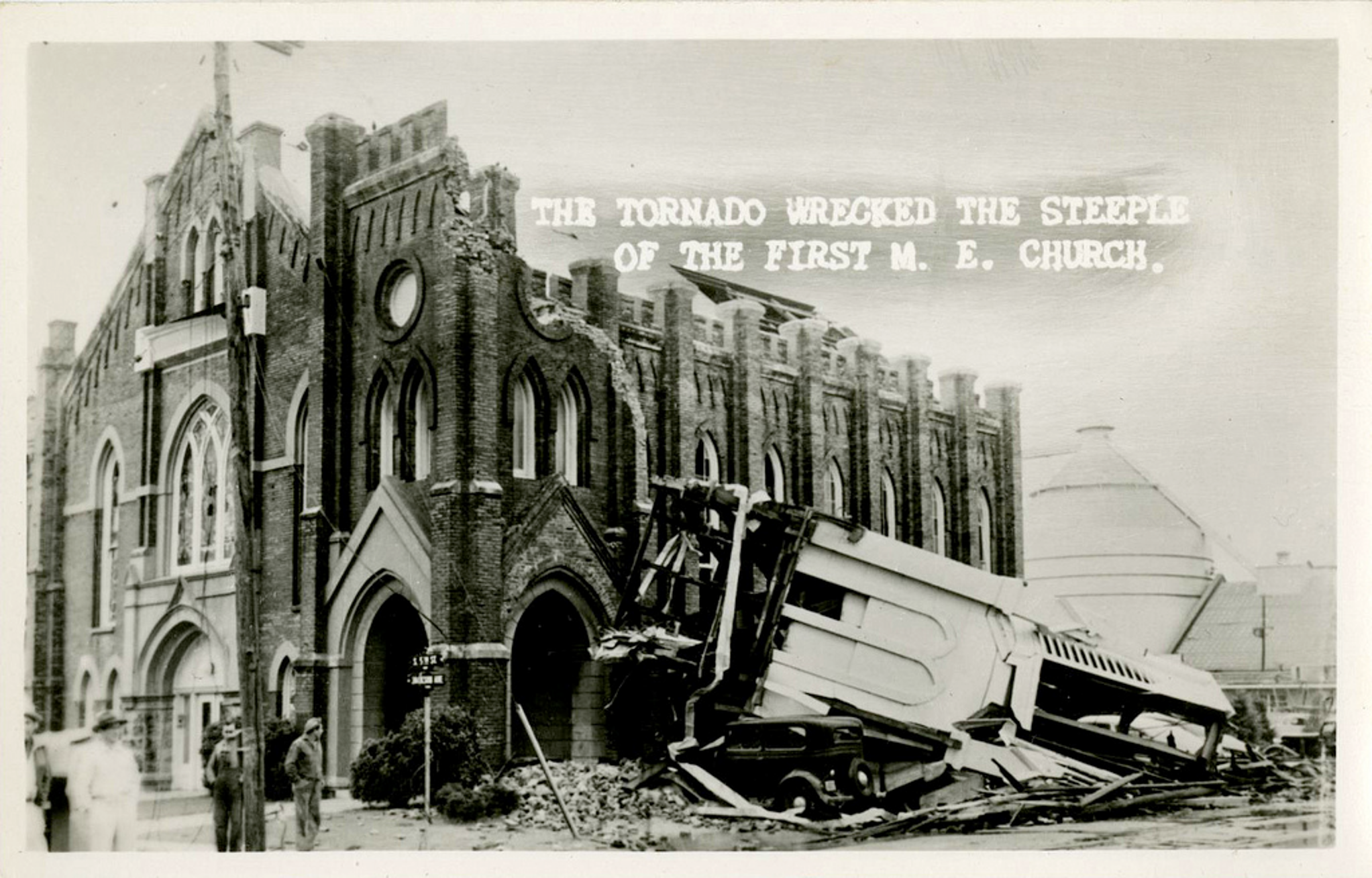 Annual Tornado Remembrance Walk
June 3 | Meet up 10:00 AM | Corner of 4th & Austin Avenue
Tornado Memorial
Click here to see the pictures we will be using during the walk. 
Description: On May 11, 1953, at about 4:30 in the afternoon a terrible tornado swept through downtown Waco with winds so strong almost 200 buildings were either destroyed outright or were damaged to the point that they later had to be torn down. 114 lives were lost. For this walk Eric Ames from Baylor University will retrace the path of the tornado through downtown and share some of the facts, stories and legends associated with the terrible storm. Please join us as we remember and learn about the tornado that shaped Waco's history.
Date: June 3 (rescheduled from May 13)
Time: 10:00 AM
Location: The Tornado Memorial at the intersection of 4th and Austin.
Walk Length: Approximately 2.5 miles
Organizers: Eric Ames and Ashley Bean Thornton
Got questions?: Please contact Eric Ames by email at [email protected] or Ashley Thornton by email at [email protected]
Accessibility: Most of the walk will be on sidewalks and city streets, but you may need to negotiate a few curbs and a few grassy patches.
Hydration: Please bring your own water.
Dogs: Doggies are welcome, but they MUST be on a leash and you MUST come prepared to scoop the poop!
Weather/Cancellation Plan: We plan to walk rain or shine, so if it looks like rain, bring an umbrella. In the event that it is a terrible storm or something happens and we have to cancel, we will send out a note to the email list. To subscribe to the email list, click here: http://eepurl.com/cG7kdj.
**** All Waco Walks events are walk at your own risk. ***
Schedule for 2023
2023 - January
2023 - February 11 - Black History Month Walk with Baylor Oral History Department
2023 - March 25 - Women's History Walk
2023 - April 15 - Huaco Heights Tree Identification Walk
2023 - June 3 - Tornado Remembrance Walk 
2023 - July 
2023 - August  
2023 - September - Hispanic Chamber of Commerce Walk
2023 - October 14 - TSTC Walk
2023 - November 
2023 - December - Wonderland Parade
(Visited 6,192 times, 1 visits today)