Waco Walks is an informal group that grew out of the efforts of Act Locally Waco. Our group encourages Wacoans to get to know their community by walking it.   We host several walks a year in various parts of the community.  Sometimes we just walk and enjoy the scenery, and many times we include an educational element such as history or science in the city.  We also advocate for making Waco a more walkable community.  All are welcome! We would love to have you join us.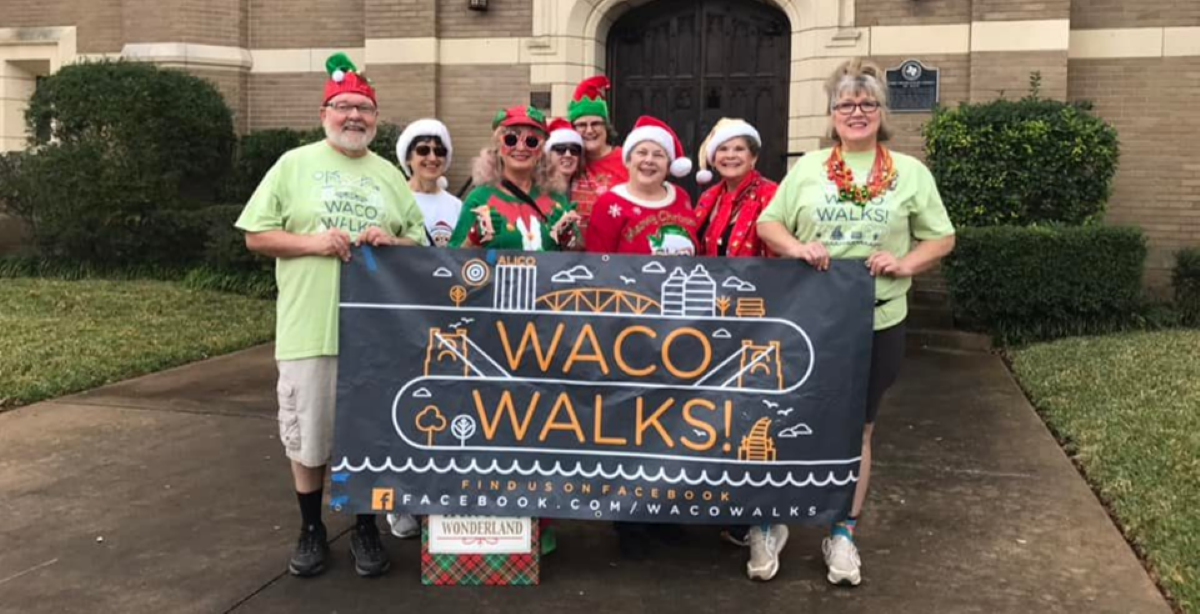 Waco Wonderland Parade
December 3 | Meet up 9:00 AM, Parade starts 10:00 AM | 1100 Austin Avenue - Front steps of First Presbyterian Church
Put on your Christmas finery and join us to walk in the Waco Wonderland Parade!  It's an annual tradition and we always have a blast.  Meet up at 9:00 on the front steps of First Presbyterian Church (1100 Austin).  I'll bring plenty of candy canes for us to hand out to the kiddos!  Everyone needs to have a release form to walk in the parade.  Click here to download and bring with you:  Parade Release Form.  See you there!  Ho Ho Ho!
Schedule for 2022
2022 - January
2022 - February 
2022 - March 
2022 - April 23 - Methodist Children's Home 
2022 - May 11 - Tornado Walk 
2022 - June 4 - Bell's Hill Walk
2022 - July 9 - Downtown Design Walk 
2022 - August  (No walks) 
2022 - September 17 - Doris Miller VA Medical Center Campus
2022 - October 8 - Cameron Park
2022 - November (No Walks) 
2022 - December 3 - Walk in the Waco Wonderland Parade
(Visited 5,071 times, 4 visits today)