Waco Walks is an informal group that grew out of the efforts of Act Locally Waco. Our group encourages Wacoans to get to know their community by walking it.   We host several walks a year in various parts of the community.  Sometimes we just walk and enjoy the scenery, and many times we include an educational element such as history or science in the city.  We also advocate for making Waco a more walkable community.  All are welcome! We would love to have you join us.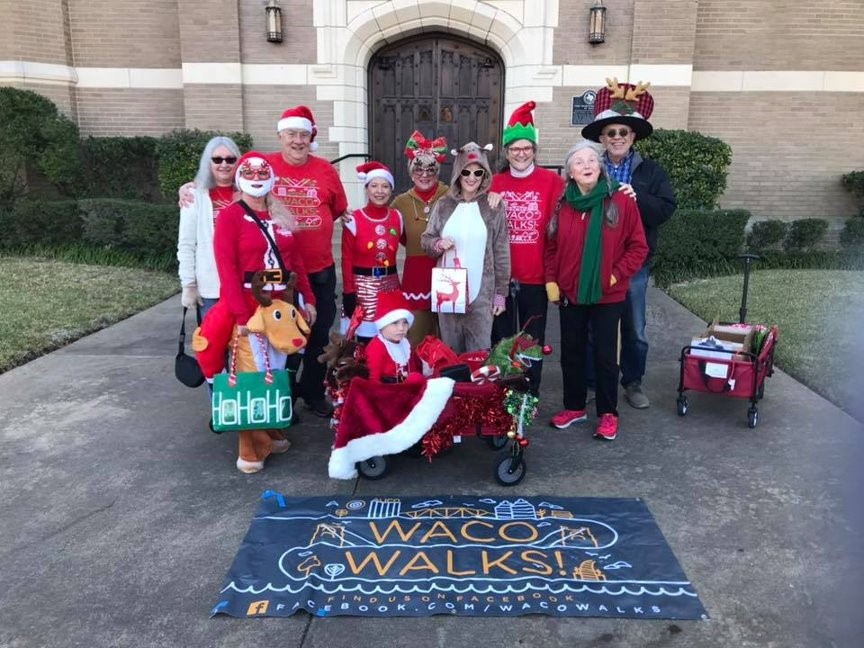 Waco Walks in the Waco Wonderland Parade
December 4 - line up, 9 AM - parade starts, 10 AM
Front steps of First Presbyterian Church, 1100 Austin Ave. 
 Join us this year for the Wonderland Parade! It's an annual tradition for Waco Walks to participate and hand out candy canes. Everyone is invited, even if this is the first walk you have ever been on! Even if you don't care one thing about Waco Walks -- but you just want to be in the parade!
It's a great way to spend the morning and celebrate the holidays with the whole Waco community. The walk is Saturday December 4. We will meet up on the front steps of First Presbyterian Church, 1100 Austin Ave. You need to be there to line up at 9ish. The parade will step off at 10:00.
(Visited 2,978 times, 1 visits today)