Neighbors Working Together for Impact
by Alexis Christensen, Community Organizer, Waco Community Development Corporation
Saturday morning a group of Sanger Heights' and Brook Oaks' residents went round robin to share what drew them to the meeting. Smiles and nods of understanding could be seen around the circle. Concern for their beloved communities brought unfamiliar people together to work for change.
The Vacant Property Task Force meeting had begun. For Kent McKeever, Director of Mission Waco Legal Services, finding solutions is what drew him in: "I wanted to start finding ways to serve the broader community with the legal tools that I have and our program provides, thinking outside the box in a way that is collaborative, innovative, community-driven, and with the goal of solving larger-scale community-wide problems. The task force seemed like a great place to try and cut my teeth in this way."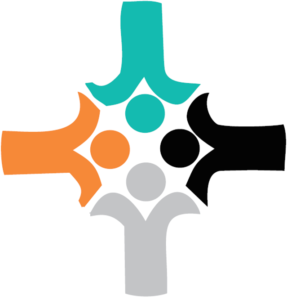 Finding community-driven tools for impacting our neighborhood is just what we were doing. Seven months ago, my Waco Community Development colleague, Gabriela Gatlin, and I heard murmurings from community members wanting to address vacant structures in our area. Simultaneously, the number of fires in vacant homes in our neighborhood was increasing. The task force knew this was something they could address. In the early months, we educated ourselves on the processes of the City of Waco, meeting with representatives from Code Enforcement, Zoning & Planning, Housing and Community Development, Fire Department and the City Attorney's office. In these meetings we realized everyday residents really could impact their neighborhoods.
We wanted to share all that we had learned with our neighbors. Utilizing a community organizing tool called house meetings, task force members invited people from their circle of family, friends, co-workers, and neighbors to discover common interests and concerns. The task force has hosted two house meetings thus far, educating people about the processes of the City of Waco to address issues like the timeline for burned home demolition and learning about shared interests. All of this knowledge helps neighbors understand their role in addressing vacant structures. Many task force members shared they felt empowered to go out and participate in the process of addressing vacant structures. Currently the task force is operating in two subcommittees to accomplish our goals: Data Collection and Engaging Neighbors. We are working for long-term, sustainable change in our neighborhood.
If you're interested in joining the good work of the Vacant Property Task Force, please contact the Waco Community Development office at 254-235-7358!
***********
This week's Act Locally Waco blog post was written by Alexis Christenson. if first appeared as an article in the Waco Community Development Corporation (Waco CDC) newsletter. If you are interested in writing for the Act Locally Waco blog, please email [email protected].