Stir the Pot: Share in each Other's Stories
by Fernando Arroyo
She was only four feet tall. But, with a grip like a vice, she yanked at my arm while scolding me — in Mayan, in a voice that would rival Chef Gordon Ramsay of "Kitchen Nightmares" fame — to immediately stop stirring the pot of maize that was simmering on the open fire in front of me. I was learning about the roots of my Mexican indigenous culture, and evidently I was not a very good student.  I had only ONE JOB, to stir the pot, and I couldn't do it right! My eyes searched one of the many one-room, thatched-roof huts that dotted the village as I looked desperately for my professor who grew up in this village and was my translator.
The translation was, "You'll spoil it! We must take great care in how we do this. Every step of the meal matters. Stir the maize in one direction. If you start stirring in the opposite direction, you will undo the care, work and energy that began in the stirring of the pot. Only one direction next time. Give it to me!"
Even though I did not master that art of making campfire joloch tamales that day, the instruction and wisdom I gleaned from the little Mayan chef was far more profound. She gave me eyes to see the wonder in our ordinary actions. I was struck by how even the most seemingly ordinary tasks and processes of the community had an incredible significance and power within them.
How do I use my new eyes at home in my own neighborhood? Through sharing.
I decided to discover my neighbors' stories and to share my own. In doing so I found that creative energy and radical acts of kindness cascade from our neighbors and surge through our streets, parks, buildings and yards. In my neighborhood, Sanger Heights, strangers and friends are joining to share life, resources and transformation. Shareable.net describes what I see and hear in my neighborhood:
"When individuals embrace sharing as a worldview and practice, they experience a new, enlivening way to be in the world. Sharing heals the painful disconnect we feel within ourselves, with each other, and the places we love. Sharing opens a channel to our creative potential. Sharing is fun, practical, and perhaps most of all, it's empowering. It enables us to experience and do things we never thought possible."
Most of these kinds of connections are not begun by programs or institutions but by decentralized and self-organized groups stepping out to be intentional neighbors. Here are some experiments that my family and I have tried to expand our sharing opportunities:
Toy Swaps — I exchanged some toys collecting dust with new-to-the-Arroyo-kids toys at no other cost.
Clothing Swaps — We de-cluttered our closet and got a new wardrobe exchanging clothes in good condition
Meal-sharing — I cooked four casserole dishes with spaghetti and froze them. During a swap night with other families, I traded three of my frozen dinners for three different ones. Bam! I had three heat and ready-to-eat unique dinners I didn't have to cook.
Car-sharing — Some friends are eschewing purchasing individual vehicles and instead are sharing a car, a van, and a truck. They share the maintenance costs and save themselves the full expense of vehicle ownership. Plus, they decrease their gas use and car pollution.
Cow-sharing — For the last two years, my friend and I have shared the purchase of a grass-fed cow from World Hunger Relief, Inc. A quarter of Rico the Cow fed my family for a year!
Do-It-Ourselves Education — On Tuesdays, my children and I meet up with other families from inside and outside the neighborhood to build balloon rockets, conduct archaeological digs, investigate erosion principles, and much more. On Fridays, I co-lead a neighborhood Spanish-exposure time helping children and their parents fall in love with languages, especially Spanish, my native tongue.
Peer-to-Peer Lending — Congregation members of a local church called Hope Fellowship are experimenting in lending to one another at zero percent interest as a way to disrupt the negative debt cycles crated by Cash-Advance/Payday Lending institutions and to invest in one another instead of the financial markets alone. This idea and practice was inspired by theologian Ched Myer's Sabbath Economics series. Members of this project, called the Mustard Seed Fund, are excited about sharing the good news of supplemental economic systems that value people and places over profits.
Nuestra Voz Open Mic Night — Artists, musicians, poets, writers and more gather the second Saturday of every month at 7PM at The Art Forum of Waco (1826 Morrow) to share their stories and create space for good ol' fashioned "analog" social networks. I co-founded this event in partnership with Jenuine Poetess from Word Around Waco, and the Art Forum of Waco.
Halloween On Colcord — Ghosts, Ghouls, and Goblins from all walks of life gather to enjoy the sights, sounds and candy at this yearly neighborhood event. Last year over a thousand hotdogs were devoured. Neighborhood churches, organizations, and groups host front yard activities. Contact me if you are interested in hosting a yard or an activity.
Sanger-Heights Neighborhood Association — I'm on the board. We're working on ways to boost our neighborhood economy. We are conspiring to help create celebrations that represent our neighbors' stories like Dia de los Niños and more. We are developing our 501(c)3 status and laboring together to help repair our sidewalks and our homes that are layered with history and culture.
According to Robert Sampson's Great American City, the most resilient and cohesive neighborhoods, where neighbors take joy in the life of the neighborhood, are those where neighbors know one another and know that those around them will help in their time of need. In other words, people love their neighborhoods when they know each others' stories and are there for one another when things go down.
Live these stories with me…or live into the ones in your own neighborhood. Move your barbecue pit and lawn chairs from your fenced-in backyard to the front yard and share a meal with a stranger or a new friend down the street. For a more enriching experience, share that meal with folks from another faith tradition, financial bracket, or cultural experience.
We are all social beings and our relationships and places make us who and what we are.  Become an active part of one anothers' stories. In the process, you too will receive new eyes to experience the exquisiteness of love and life in your place.
What kinds of stories do you see in your neighborhood? Share your stories in the comments. Contact me for more information.
---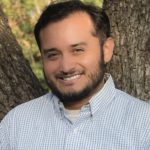 This blog post was written by Fernando Arroyo. Fernando migrated from the Yucatan Peninsula to Waco and lives in the Sanger-Heights Neighborhood with his wife/best friend, three young children, (too many) ornery chickens, his wire-haired dog, and delightful neighbors. He works as a corporate instructor with Temple College and McLennan Community College teaching courses in workforce development, technology, leadership and management. Fernando's experience includes being on staff and on the board of a number of nonprofit and for-profit organizations improving affordable housing, youth violence reduction, youth entrepreneurship, immigrant advocacy, public and private education, and community and economic development. He holds a Bachelor's degree from Baylor University and a Master's from Concordia University. His mission is to serve as a catalyst for peace, healing, justice, and reconciliation. Contact him at l[email protected].   The Act Locally Waco blog publishes posts with a connection to these aspirations for Waco. If you are interested in writing for the Act Locally Waco Blog, please email [email protected] for more information.
(Visited 46 times, 1 visits today)