On Art, Culture, and Social Justice
By Jenuine Poetess
Recently I was asked a series of questions all circling around this central notion of, Why poetry? Why art? What purpose does it serve society? Below I share my reflections as I have experienced them. As art is a universal experience with each person giving and receiving into that experience from their own particular filters, there are countless ways to engage these questions. My thoughts are by no means the only ones; please, in the comments, join the dialogue.
Across all of time, art has served as a platform from which to launch ideas, movements, tectonic shifts in collective consciousness.
Personally, I write, I create, because I must. Poetry is my pulse. My breath. A truth that must be written, spilled onto pages between tears, between swoons, between heart-racing becoming. Because I cannot stay quiet.
I write to know myself. I write in protest of injustice—both personal and global. I write to heal. I write to remain compassionate and conscious. I share to remember I am not alone and in doing so, give others permission to be exactly who they are, without shame. I share to bear witness to my stories, to grow with others, to build community, and to forge relationships.
Publicly, poetry—and all art really —is a catalyst. For healing. For change. For protest. For validation. For transformation. Art holds space for what must be said. Art invites sensual experience; and opportunity to feel with another. Art has the potential to condense moments, events, truth into a universally accessible dialogue.
Regarding poetry particularly, I see it making a return to the esteem it once held in past societies. It has a long way to go. There are a myriad of iterations to poetry—from the academic and technically sharp to the raw, provocative spoken-word; from the beauty of strict form to the wilds of free-verse flows all of it serves the artistry of poetry.
On Sunday November 30th, Waco Poets Society and In the Words of Womyn—two local, grass-roots programs—held an open mic and sharing circle in solidarity with Ferguson and to hold space for dialogue about the systemic issues of racism, especially regarding the experience of Black persons of color in the US, and police brutality. We held this space so that we could give sound to our story and volume to our voice. Because in an open mic circle, all people have authority to speak their truth. The circle is a neutral gathering space for dialogue, for grieving, for thrashing out pain, meaning, and transformation.
i poem
i create
i gather with others
sharing
thinking
speaking
wailing
trembling
organizing
aching
shouting
loving
for change
for justice
for sustained thriving
because it is the only way i know how
to navigate
this broken world
to counteract
the hate
to understand
how to keep going
to remember
why we do this work
so that every time
i look into the curious eyes
of the next generation
i know i have done
my part
even if in vain
to know that i have been diligent
to fight
with everything in me
to make it safe
for them to be
to play
to walk
to breathe
to dance
to speak
to rage
to become
to live
As I am working, with intention, my way out of blindness to my white privilege, I remember how my community has and continues to guide and love me into consciousness with fierce truth and relentless compassion.
I don't have all the answers for how to fix or even reconstruct our system—nationally and within our community. It is not my responsibility to have them all or come up with them. It is my job to recognize what is broken, shed light, speak this truth—which I do most frequently through art, do my own work to be conscious, to be change, to hold space for the expressions of others, and to keep listening to and working along side sisters and brothers for an end to violence, to injustice, to racism, to classism, to patriarchy, to hate crimes, to selfish greedy privilege.
I cannot see any other way. I can't imagine any other response. If I say that LOVE matters above all else, and am not outraged, am not bereft, am not moving to action, am not speaking out on all of this, am not pouring every ounce of breath into this work, then I haven't the first clue what is love.
i will never know
the depth of the kind of fear
that is deep in the bones
of my black sisters and brothers
i will never presume to know
first hand
the agony they endure
as a result of the injustice
this nation
this society
this system
continues to mete out upon them
i will never fully comprehend
the scope of the privilege
my white skin affords me
and
i will never stop learning
listening
working in my own way
to be change
to be conscious
to be relentlessly compassionate
to stand up for
and out against injustice
to never stay silent
when i should speak
to use what privilege is mine
to make movements
until
my
last
breath
expires
there is no option
this is the only reasonable response i can muster
anything else
would be a farce
an insult
a hypocrisy
of
love
---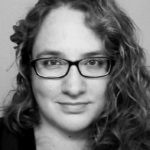 Jenuine Poetess is an artist, visionary, and community organizer. In 2010, she founded In the Words of Womyn (ITWOW), an international, grass-roots, written and spoken-word arts project with chapters throughout Los Angeles; Waco, TX; and Lebanon. ITWOW empowers womyn of all ages to give sound to our story and volume to our voice. Jenuine also co-hosts Nuestra Voz & Word Gallery, monthly open mic venues for poetry, music, spoken-word, story-telling, and more! You can contact her at: [email protected].
The Act Locally Waco blog publishes posts with a connection to these aspirations for Waco. If you are interested in writing for the Act Locally Waco Blog, please email [email protected] for more information.
(Visited 14 times, 1 visits today)