'Tis the Season…to talk to your children about substance abuse
by Stephanie Drum
The winter season is often a time of celebration and frequent get-togethers with friends, family, and coworkers. Unfortunately, according to the Council on Drug Abuse, the holiday season also sees a significant and reoccurring spike in depression, suicide, domestic violence, and drug and alcohol abuse – often intertwined. Especially for those who struggle with substance use and abuse, the holidays can be a time where they seek to cope with stress and may even relapse.
Self-awareness is important during a season often marked by liberal amounts of alcohol. The National Institute on Alcohol Abuse and Alcoholism (NIAAA) and the National Highway Traffic Safety Administration (NHTSA) report that 2-3 times more people die in alcohol-related crashes during Christmas and New Year's than at other times of the year. They also report that 40% of drivers involved in traffic accidents during the holidays are impaired by alcohol. Adults should remember to drink moderately and responsibly if they do choose to partake, not only for their own well-being but also for others.
This is especially true where children are present. As coordinator for the VASA (Voices Against Substance Abuse) Community Coalition Partnership, I have found that of those surveyed in McLennan County, underage youth most often get alcohol from older adults or social venues such as house parties. Many adults believe there is no danger in underage consumption of alcohol with the proper supervision. However, in addition to the severe legal consequences of providing alcohol to minors ($4000 fine and up to a year in jail), youth who consume alcohol are far more likely to frequently binge drink (defined as 5+ drinks for males and 4+ drinks for females in one sitting) as well as get into traffic crashes (NHTSA).
Furthermore, while underage youth are out of school for the winter, temptation is strong for participating in recreational alcohol or drug use, sometimes simply out of boredom. The VASA Community Coalition encourages you to remember how influential you are in the lives of youth and that you can positively affect the decisions youth make.
You can make your voice known in the following ways:
Speak with your child about alcohol and drugs, and make sure they know you do not approve.
Do not provide alcohol or drugs to minors, or have them easily accessible.
Be well-informed about parties or other events your child attends.
Be conscious and careful if you choose to partake as an adult.
The holiday season should be full of joy and celebration. Let's all work together to make this one safe, fun, and joyful! To receive more information please visit our Facebook/Twitter pages, or email me at [email protected].
---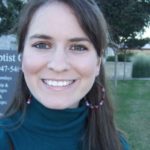 Stephanie Drum is the VASA Community Coalition Coordinator and works at VOICE. She has a Bachelor of Arts from the University of Mary Hardin-Baylor and a MDiv/MSW from Truett Seminary and Baylor University. She loves baking, the country and all kinds of art. Please contact her at [email protected] or (254) 741-9222 – she would love to share more about VASA Community Coalition! 
The Act Locally Waco blog publishes posts with a connection to these aspirations for Waco. If you are interested in writing for the Act Locally Waco Blog, please email [email protected] for more information.
(Visited 14 times, 1 visits today)