Many Hands make the Load Lighter: LuLu's Story
By Liz Ligawa
Her name was Lulu. She was from Vietnam, and seemed to be around 70 years old. I gently handed Lulu a flyer we were sharing with those experiencing housing insecurity. It was about the worship service which would be held in the park on Tuesday, and the Sunday service which would be held at the church followed by a meal. Lulu looked up at me quizzically and replied, "We have no food. Nobody come today. We are hungry." The day was Saturday.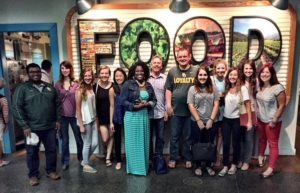 I had been looking forward to this D.C. Hunger in America trip for the past few months. My natural inclination towards advocacy seemed to fit well with what Baylor Missions and the Texas Hunger Initiative were working on in D.C. with regard to addressing the need of food security. I was ready. Who would not want to help with this issue?
Not many people know this, but the way Ashley Thornton, the Director of Act Locally Waco, and I became acquainted was through this Act Locally Waco blog. I had a dissenting opinion on an article that was posted, and she in turn asked if I would consider contributing to the blog. She wanted to get together to chat. I was stunned (and a little bit scared). Who responds to dissent in this way? Ashley does. But she does not respond in this way to dissuade you from your position; she honors dissent on the search to find ways to include more voices in the conversation. On this trip, I would realize that I would have to also find ways to include others in this dialogue-especially when talking about the economically poor.
"1 out of 7 senior adults are food insecure." –National Council on Aging
I looked around to see if there was anyone with Lulu. She did not have a home, but surely she was not out here by herself, right? I wanted to know, but Lulu mainly spoke Vietnamese. One of the fellow students on the trip was also Vietnamese…and Lulu was able to share her story. Lulu was alone. Her son had left her.
During the week in D.C., we had several opportunities to use our voices to influence political will. We participated in advocacy meetings on the capitol with representatives. We met with heads at USDA, and discussed policy implications with direct reports to President Obama. We visited several agencies committed to addressing food insecurity, and even attended a Sub-Committee hearing on food benefit programs. There was a lot of talking (and walking). But there, in front of Lulu, I was faced with my own limitations. I had been talking about the need for food security all week, but I did not even have a granola bar in my pocket to offer Lulu. I felt like I failed her.
That is when something amazing happened. A small group of hipster guys (dissenters in their own right) started setting up a table at the far end of the park. I was curious as to what they were doing, but I wanted to complete the assignment that brought us to the park, and share with others the opportunities available through the church that sponsored us. After a few moments, my curiosity won out, and I decided to check them out.
The first thing I noticed was a banner, "Food Not Bombs", hanging over the front of the table. Dissent. At first I didn't notice any food with them, and I thought it was in poor taste to protest against funds for weaponry among those who need food. I was not against their dissension, I just did not understand its place. But then I started a conversation, and realized not only did they have food, but they had fresh fruit, salad, and soup was on the way. They were there to serve those who were hungry. I could think of nothing more honoring to do than join them.
What happened in the park that day reminds me of the model that the Texas Hunger Initiative uses to serve well while reducing hunger: Public, Private Partnerships. Don't let the term frighten you if you are not familiar with it. It just boils down to: "Many hands make lighter the load".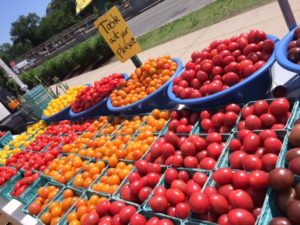 THI is doing some great work with this model, and they are helping people like us, and organizations we are a part of, figure out even greater ways to serve. I had to look further than what I thought the hipsters were doing to see that we shared in significant and important work together. So, if this is your thing, you should check THI out: www.baylor.edu/texashunger. Tell Doug that Liz sent you.
"It's my pleasure to serve you," I would repeat over, and over again as I placed a ladle-full of fruit in a cup for welcoming hands. "It's my pleasure to serve you." There were so many gathered. I was going as fast as I could, but still wanted to be gentle, and kind with every cup offered. All of a sudden, the group in front of me parts down the middle, and a tiny lady comes through offering up gloved hands, and soft eyes. My heart leaps, and I can barely get a whisper through my tears, "It's my pleasure to serve you, Lulu…My pleasure to serve you."
---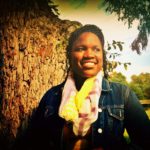 This post was written by Liz Ligawa. Liz is a graduate student of Baylor University where she has found the perfect expression of her community-centered heart in the MDiv/MSW degree program. With a concentration on Community Practice, she is also the adoring mother of one son, Elijah, who prefers to be regarded in public as Spider-Man. She may be reached at [email protected].
The Act Locally Waco blog publishes posts with a connection to these aspirations for Waco. If you are interested in writing for the Act Locally Waco Blog, please email [email protected] for more information.
(Visited 16 times, 1 visits today)