Working Towards Greater Student College and Career Readiness in Central Texas
By Dr. Fred Hills 
The Heart of Texas (HOT) P-20 was created over 6 years ago to promote streamlined, transparent degree pathways for students in Central Texas to help them move quickly and successfully through their education and onto college and/or a career. We are part of the larger P-16 movement, a state-wide initiative in support of the "Closing the Gaps" initiative dedicated to increasing the number of Texans to be college and career ready. The HOT P-20 includes representatives from the independent school districts (ISD), institutions of higher education (IHE), Region 12 Education Service Center, and industry and government across six counties: Bosque, Hill, Falls, Limestone, Freestone and McLennan.   Among the higher education representatives are McLennan Community College, Texas State Technical College, and Hill County with representation from both Tarleton State University, Texas Tech through MCC's University Center.
The HOT P-20 mission is to maximize the utilization of educational resources, programs and services for all students while instilling in them a culture of life-long learning. To accomplish this, the HOT P-20 has three main goals:
coordinate activities among ISD, IHE, government and industry to improve coordination of activities and set common goals in promoting college and career preparation,
provide educational and support resources to member institutions, and
advocate for promising and best educational practices and models.
Some of our ongoing projects include:
Offering Academic Vertical Alignment Training and Renewal (AVATAR) program that brings together faculty from the high schools and post-secondary institutions who teach Math and English to discuss differences in instructional techniques and ways to better prepare students for college-level work while in high school. This year we also included high school and college counselors to address ways to better advise students in preparation for their transfer to college and/or a career.
Partnering to support local educational initiatives and programs such on Region 12 ESC's Connect 3, Teacher's Gone Tech, Girls in STEM, career fairs, etc.
Building collaborative agreements among secondary, post-secondary and industry to offer degree pathways and college preparation courses for students while still in high school.
Providing an annual forum on "State of Education in Central Texas" in the fall for partner institutions to share ongoing educational initiatives and career preparation opportunities.
Working with Prosper Waco and the Waco Chamber to inform them on ongoing educational initiatives and promote education to career programs.
Surveying the community for ways to better serve all partners in this effort.
HOT Regional P-20 operates as a voluntary organization with operating expenses paid by Region 12 ESC and TSTC.
For more information on the HOT P-20 and its programs, email Fred Hills at [email protected] or Chris Holecek at Region 12 ESC at [email protected] .
---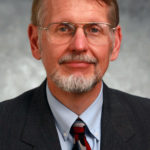 Dr. Fred Hills is the current president of the HOT P-20 and Dean of Arts, Science and Business at McLennan Community College. He has worked and lived in the Waco community for over 20 years and has served on the HOT P20 for the last four years.