"Linking" My Community to Success: Project Link and a Positive Outlook!
by Marlayna Botello
As a new young professional in the Waco community, I believe it is my responsibility to make sure that students not only receive the opportunity to achieve their dreams, but also that students know they have a mentor there to support and guide them through any adversity that they may face. My professional role as a Project Link Liaison at University high school is to guide students via one on one advising sessions that target academic success and college readiness and via group sessions. I also conduct activities specific to each student's grade level to properly prepare them for a successful college experience and career choice.
Project Link
Every student deserves an equal chance of succeeding after high school. Project Link is a new grant-funded collaborative effort under the leadership of Tom Stanton, Executive Director of The Rapoport Foundation and Matthew Polk Executive Director of Prosper Waco. This grant is intended to increase college enrollment and success among Waco-area students. Project Link provides an opportunity for students to receive individual guidance beginning in the 9th grade and continuing to the student's second year of college.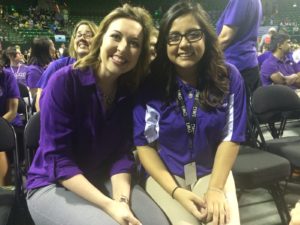 Project Link's Mission is to create a college going culture by linking Waco-area students to postsecondary education and workforce opportunities. We are devoted to challenging and supporting students to reach their full potential by advocating success through personal discovery, academic growth, and community involvement. To achieve this, Project Link has provided staff at two local high schools, Waco ISD's University High School (including myself) and LaVega ISD's LaVega High School as well as staff at MCC and TSTC to ensure that students have a coach and cheerleader from ninth grade through college.
My role is to work with the students at University High school, and it has been such a blessing. These students are beyond determined to make a name for themselves after high school…we just need to give them a chance. Project Link will give our students the push and motivation to complete the college readiness process. We, as Project Link Liaisons, are excited to see where our students end up in life.

Growing Up in Waco
My passion for the Waco Community grows stronger every year that I live and serve in this city. No city will ever match the wonderful people, the unique beauty, and the family feel of Waco, Texas.
I have lived in Waco all of my life, have developed a pride for my city and want to give back in the biggest way possible. I graduated from Waco high school in 2011 and went on to get my bachelor's from Baylor University December 2014. I am proud of growing up and continuing my journey in Waco.
Growing Up In Waco ISD
I attended all Waco ISD schools from Pre-k to my senior year of high school. I walked the beautiful halls of Dean Highland Elementary School, Lake Air Middle School, and Waco High School. While attending these schools, I discovered that my life in the Waco Independent School District allowed me to explore diverse educational, cultural, and extracurricular opportunities. My eyes were opened to a world of inspiring classmates and educators.  At this time in my life I have discovered that I would have never become the individual that I am today without growing up in Waco ISD.
Waco ISD has a very special place in my heart. I believe that the time I spent in Waco ISD revealed the abundance of potential that the young people of this district possess. This experience has inspired me to help our students believe that their life goals and dreams are obtainable and can in fact become a reality.
How Can You Help? Invest In Our Youth Today
If we as a community want change our city, we need to invest our lives in inspiring change in the societal barriers that exist in our education system. I admit, like many others, that at times I find myself getting so caught up in the selfishness of my life that I don't realize that there are thousands of students that are going to bed hungry, or are working two jobs to support their families in my own city. This is the same city that I take so much pride in. How can we say we are proud when we let things like this happen in our community everyday? Many of us need to think about how we can be a helping hand to the community today. How can we change lives for the better?  It starts with our youth. It should be everyone's priority to invest in our youth to ensure that our city continues to excel.
How can you help today? Step inside the walls of our public schools right now and volunteer. And when you volunteer, don't only observe our students, but interact with them. Ask them how they are doing. Ask them how classes are going. Ask them about their struggles. I have learned that all our students look for in an adult is someone that cares. Caring creates trust, which will make a big impact in our student's lives. Why? Because, they aren't used to that kind of treatment from society. They are not used to being treated like they belong.
Finally, I would ask you consider the misrepresentation of these students, whose daily struggles surpass anything you could ever imagine a 4-18 year old would experience. There is so much work to be done in our community before we can change the world, but it will take the entire community to make these changes.
I am very thankful to be a part of the Project Link Program. The amount of support that we are receiving from other organizations and institutions is just astounding. We are ready to get our students started on the right path to success! You can help make that goal a reality!
Be proud of where you came from and strive to make your home a better place.
---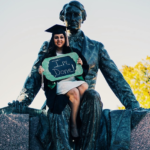 Marlayna Botello is a Project Link Liaison at University High School. Born and raised in Waco, Marlayna is a proud graduate of Waco ISD schools and Baylor University. She just purchased her first home  and plans to continue to support her Baylor Bears for many years to come!  Sic 'em! 
The Act Locally Waco blog publishes posts with a connection to these aspirations for Waco. If you are interested in writing for the Act Locally Waco Blog, please email [email protected] for more information
(Visited 22 times, 1 visits today)