"Caring Never Gets Old": National Hunger and Homelessness Awareness Week 2015 to Highlight Seniors
by Kelsey Miller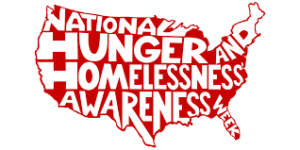 National Hunger and Homelessness Awareness Week is upon us! During this week before Thanksgiving every year in November, communities across the United States gather together to join in raising awareness and spurring action on behalf of our neighbors who experience hunger and homelessness. This year, the local effort in Waco is focusing on seniors, for whom the challenges of hunger and homelessness can be particularly profound.
Our friends at Meals on Wheels teach us that the number of seniors in the U.S. will double by the year 2050, from 57 million to 112 million people (National Senior Fact Sheet). And did you know that according to Feeding America, food insecure seniors, whose households make up 9% of all households (Household Food Security), are at greater risk for chronic health conditions including depression, heart attacks, asthma, and congestive heart failure?
And when it comes to homelessness, homeless persons aged 50 to 62 oftentimes face the same health conditions suffered by housed individuals who are 10-20 years older (NCH). Due to a lack of affordable housing, there are at least nine seniors on the waiting list for every one occupied unit of affordable elderly housing across the nation (NCH).
These realities shocked me when I first heard them. However, knowing what I know about the resilience of seniors and their advocates in our community and beyond, I became hopeful when I learned more about efforts to change these numbers. For instance, the Older Americans Act (OAA), first enacted in 1965, ensures critical services for older adults to help keep them healthy and independent. These services include things like meals, job training, senior centers, caregiver support, transportation, health promotion, benefits enrollment, and more.
The OOA expired in 2011 and was not reauthorized until July 2015. Provisions to the bill included new support for renovating multipurpose senior centers, an increased focus on addressing economic needs, a requirement that health promotion and disease prevention initiatives be evidence-based, and programs to promote chronic disease self-management and falls prevention. The Older Americans Reauthorization Act of 2015 still awaits approval from the House of Representatives.
How can YOU help?
During the week of November 15-22, 2015, we have the unique opportunity as Wacoans to come together to learn more and to advocate for change on many levels. The week's events are sponsored by The McLennan County Hunger Coalition (MCHC) and the Heart of Texas Homeless Coalition (HOTHC), and kicked off yesterday at Church Under the Bridge and with the CROP Walk to benefit hungry people around the world.
On Monday, stop by a letter-writing station on Baylor's campus, MCC's campus, or at the Olive Branch restaurant to pledge your support for the passage of the Older Americans Act and to urge your members of Congress to do the same.
On Tuesday, attend the Waco City Council meeting as our Councilmembers issue a proclamation to observe National Hunger and Homelessness Awareness Week, and we thank them for their support.
On Thursday evening, join us at "Dinner and a Movie," which will feature Hungry in the West End, a documentary look at senior hunger produced by AARP. Dinner is provided with donations accepted to benefit local agencies serving seniors. The event will be held at 6pm at St. Alban's Episcopal Church, 305 N. 30th St. (Corner of Waco Drive and 30th Street).
On Friday, donate food and monetary donations to this year's Food for Families Food Drive — the largest one-day food drive in the state! All proceeds and food collected benefit local pantries and feed our neighbors. Want to volunteer at a drop-off location? Contact Chelle Samaniego at [email protected] to get signed up for a two-hour shift.
On Saturday, join us for the 10th Annual Central Texas Turkey Trot — the fastest race in town! Sign up at https://www.signmeup.com/108397.
The natural opportunities and challenges that come with aging are enough for seniors to navigate; hunger and homelessness shouldn't be among them. Please join us at one of the many events this week to grow your knowledge, engage in action, and advocate for our seniors!
To learn more about the activities and locations, go to www.mclennanhunger.org , or contact:
Cameron Goodman 254-750-5777, [email protected]
---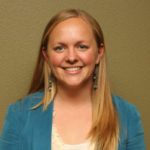 Kelsey Miller is a Child Hunger Outreach Specialist at Texas Hunger Initiative's Waco Regional Office. She is passionate about more people gaining access to and education about healthy foods and our food system, and thinks the expertise of those experiencing hunger and poverty should always be our starting point. Kelsey lives with her husband and rambunctious puppy in Waco, and is also pursuing an MSW from Baylor part-time.
The Act Locally Waco blog publishes posts with a connection to these aspirations for Waco. If you are interested in writing for the Act Locally Waco Blog, please email [email protected] for more information.
Sources
 Coleman-Jensen, A., Rabbitt, M., Gregory, C., & Singh, A. (2015). Household Food Security in the United States in 2014, Table 2. USDA ERS. http://www.ers.usda.gov/media/1896841/err194.pdf. Accessed October 1, 2015.
Feeding America. Senior Hunger Fact Sheet. http://www.feedingamerica.org/hunger-in-america/impact-of-hunger/senior-hunger/senior-hunger-fact-sheet.html?referrer=https://www.google.com/. Accessed October 1, 2015.
Meals on Wheels America. National Senior Fact Sheet. http://www.mealsonwheelsamerica.org/docs/default-source/fact-sheets/senior-fact-sheet-national.pdf?sfvrsn=2. Accessed October 1, 2015.
National Coalition for the Homeless (NCH) (2014). Elder Homelessness. http://nationalhomeless.org/issues/elderly/. Accessed October 1, 2015.
National Council on Aging. Older Americans Act. https://www.ncoa.org/public-policy-action/older-americans-act/. Accessed October 1, 2015.
(Visited 16 times, 1 visits today)