My Experience with the Waco Divide
By Jimmy Osborn
When I was a sophomore at Baylor, I joined Young Life and was placed at a high school in North Waco called Connally high school. For those not familiar with Young Life, it is a Christian outreach program that places college and adult leaders at different high schools, and encourages relational ministry. Let me first say that I'm originally from Houston, Texas, where I attended a private high school, graduated, and then attended another private school in Baylor. Throughout my entire education, I had not seen a lot of diversity, let alone lived in it. Connally High School thrives on diversity. It could be characterized as a 30-30-30 school, with equal percentages of students being African-American, White, and Latino. In doing Young Life at Connally, I've experienced true diversity for the first time.
Throughout my first year and a half at Baylor, prior to my Young Life days, I rarely traveled north on I-35. I did the typical thing most Baylor students do and seldom veered off the trusty Valley Mills Dr. I occasionally spent time in the Woodway area, but for the most part I lived in the infamous "Baylor Bubble." In my first few experiences with leaving the Baylor Bubble to go to Connally, there was an initial shock value on some level. I was going to places where kids had completely different upbringings than myself. I was nervous about being able to connect with kids; it was eye opening to be around such a different culture. Being around kids from Connally made the divide in Waco far more obvious to me.
One of the integral parts of Young Life is "Club," which is a weekly event where we bring kids to a different location, sing songs, play games, and talk about Jesus. Each week, my job is to pick up kids from Connally and bring them to Club. Our clubroom when I first started Young Life, was located in an old church building at Valley Mills and Waco Dr. For the most part, the boys I had gotten to know did not spend their time over here. They viewed it as a field trip of sorts. Sure, they had visited all over Waco, but for the most part they stuck to their pocket of Waco. I remember one event we had at Cameron Park. In my mind Cameron Park is an open place, but to my kids this wasn't a place they felt really comfortable going. This wasn't their pocket. For many of them, this was their first time going to Cameron Park, despite living in Waco for their whole lives. Why is that? How come four African-American high school boys wouldn't feel comfortable going to a Waco staple like Cameron Park? They are just as much a part of Waco as I am, or as the young adult living down town, or as the family living off of Lake Waco.
After doing Young Life for about three years, I've gotten the benefit of being able to see most of Waco, and the division in Waco has become more and more clear to me. Divisions can be discouraging. I look at it and I'm thankful to be a part of something like Act Locally Waco, which aims to solve the divisions. At Act Locally Waco, one of the essential values we hold is the unification of Waco. By sharing events all over Waco, in each pocket, we encourage fellow Wacoans to break down the invisible barriers built up over the years and come together for a greater cause. Waco is a diverse city, and we have every reason to celebrate that. Since my freshman year in 2011, Waco has already seen so much change and growth. I'm excited to see what Waco will look like in the coming years. Along with all the development surely to come to Waco in the near future, I hope that these hidden walls will come down as new buildings go up.
---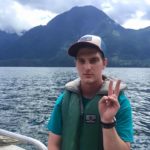 Jimmy Osborn is a senior at Baylor University, who is from Houston, Texas. As a professional writing major, Jimmy hopes to transition into the advertising field after graduation to become a copywriter. Jimmy enjoys tacos, golden retrievers, baseball, and having staunch opinions over movie and TV show characters.
The Act Locally Waco blog publishes posts with a connection to these aspirations for Waco. If you are interested in writing for the Act Locally Waco Blog, please email [email protected] for more information.
(Visited 16 times, 1 visits today)