By Sara Beth Stoltzfus
I came to Waco from Pennsylvania 6 years ago. I came from studying in a small college town after spending eight years in another small college town. I was thrilled Waco had an Olive Garden.
While I wasn't initially sold on Waco and Texas (arriving in August did not help), Waco eventually grew to be home. I moved from being an Americorp-like volunteer at a local domestic violence shelter to being employed by that shelter. I found a warm church home. I found a boyfriend who would eventually become my husband. And, I found extra-curricular activities to support my activist passions. After leaving Waco for two years to go to Austin for my Masters of Social Work, I returned with some (or a lot) of hesitancy. Where will I eat? What will I do with my time? Am I too weird now, and will I be able to accept and fit into a town with a more conservative mindset? Sure, I still consider these topics. AND I understand that because I am a white, straight, cisgender, Christian, U.S. citizen individual, it's MUCH easier for me to stay here, exist here and fight here. It's much easier to be out about who I am. I unfortunately cannot say that for many of my gay and undocumented friends. That is something we need to change.
But I also have a lot of hope for Waco. There are lots of folks committed to #Wacotown. I get sad when my young and single friends look to move elsewhere. I don't fault them as Waco is more oriented towards "traditional" families and college folks, not single 30 and 40 year olds-not young and single folks who are gay.
And at the same time, I really think that there is a lot of possibility in Waco. If you have an idea, a dream, a vision, you can (with the help of others) do it! Because we are not already Austin or Dallas, you can take part in the development of something new, something needed. This is not to say that we should throw things together haphazardly because no one else is doing it, because "at least we are doing something." We should be intentional in our work. Because it's really exciting if you think about it.
Look at Act Locally Waco and this very blog. Ashley Bean Thornton decided to start a website to connect Wacoans to local events and resources in the community and look at it now! Look at the Waco Poetry Society. A solid group of people meet regularly, share their poetry and create with one another. Go Jenuine! What about the Community Race Relations Coalition, InterWaco and Citizens for Responsible Lending, among others? These are some of the very cool grassroots organizations taking root in Waco.
In 2010, two of my friends got together and created a group advocating for the passage of the Dream Act, a piece of legislation that was designed as a pathway to citizenship for undocumented youth who had lived most of their lives in the United States. That group grew and we did some pretty awesome things together. Recently, a friend commented on an article I shared on Facebook about immigrant women who are participating in a hunger strike, protesting their detention and the inhumane conditions of immigrant detention. She said, "want to do something in solidarity with these women?" I said "yes" and tagged a few friends on the post. Recently, we had an event to write letters of support to the detained women. At least 15 people came! Now we are planning additional meetings for the Waco Immigration Alliance (previously the Waco DREAM Act Alliance). How awesome is that?! One comment turned into something more!
I feel like Waco is on the cusp of so much. I hope it won't all be gentrification and Whole Foods. I'm not looking for cool coffee shops and new boutiques. I'm looking for a continued fight for justice-and grassroots organizations emerging from Facebook conversations. I'm looking for people saying – publicaly — we love you for who you are: gay, straight, trans, Muslim, undocumented, black, a poetry lover, a chess player-whatever. I know I'm only 6 years a Texan and 4 years a Wacoan. I have much to learn about what Waco has been through and what Waco is currently going through. I know there is much more grassroots work that has been done than what is listed in this post and I am definitely the beneficiary of lots of hard work.
But I am committed to staying, learning, fighting and creating. I'm hopeful. #WacoWeDo.
---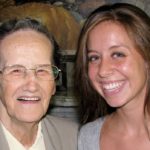 This Act Locally Waco blog post was written by Sara Beth Stoltzfus. Sara Beth is a Social Worker at MCH Family Outreach through the Methodist Children's Home. Sara Beth is originally from Pennsylvania but has been living in Texas for more than 6 years, 4 of which have been spent in Waco. Sara Beth enjoys spending time with her husband, James, and dog, Bud, as well as with her church community, Hope Fellowship. Sara Beth also enjoys participating in social justice work with other Wacoans.
The Act Locally Waco blog publishes posts with a connection to these aspirations for Waco. If you are interested in writing for the Act Locally Waco Blog, please email [email protected] for more information.