Faith Community Health: Empowering Faith Communities with Sound Health Care Concepts
By Donna Stauber
Waco is witness to a new era in health care. A new ministry called Faith Community Health at Baylor Scott and White-Hillcrest is helping shift the paradigm of health care by combining the caring strengths of faith communities with the clinical expertise of health care providers to improve the health of our community.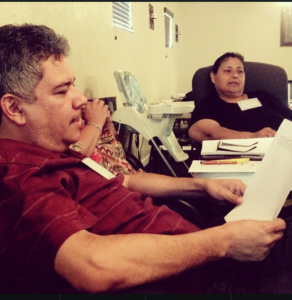 Baylor Scott and White-Hillcrest is partnering with local faith communities to provide training and support to volunteer Faith Community Caregivers to attend to their neighbors and community members during the entire span they are receiving medical care. These volunteer Faith Community Caregivers are supported through the education they receive at a 6 hour training on personal boundaries, resources, and listening skills just to list a few of the training topics. This team works closely with health care providers and other community groups to ensure people receive the care and resources they need.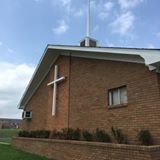 Faith Community Health operates according to four principles; Right Door, Right Time, Ready to be treated and Reassured-Not Alone. It aims to help to direct people to the Right Door, or avenue of care such as seeing a primary care physician, clinic, or outpatient center in the hospital. It urges people to seek treatment at the Right Time, learning the importance of preventative care and how to recognize symptoms earlier. It also helps those needing medical treatment understand what they need and why so they can be Ready to be Treated. Finally it Reassures those facing health issues they are Not Alone. Facing illness can cause feelings of anxiety, isolation or fear. Faith Community Health not only provides support in physical healing but also the support of a calm presence during trying times.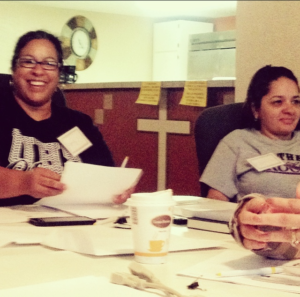 Donna Stauber, Ph.D., Program Manager, Innovations, Spiritual Care Delivery, is exploring the ways Faith Community Health can best serve the Waco area. For the past few months, Stauber has been training volunteers to be Faith Community Caregivers around the Waco area. Pictured above is the training at Family of Faith Worship Center in North Waco. For more information or how to receive training for your church, contact Dr. Stauber by email at [email protected] or by phone at 254-855-0579.
---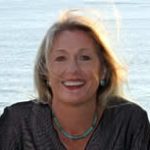 Donna Stauber has over 25 years of experience in health education, nutrition, wellness, leadership development and motivation. Presently as Program Manager, Innovations, Spiritual Care Delivery for the Baylor S&W System, she is working at her dream job of connecting faith communities with healthcare. Donna also teaches as adjunct faculty for the department of Health and Human Services at Baylor University. She has three children and 9 grandchildren and has been married to her best friend George for 28 years and loves to fish, bird watch, float, and farm.
The Act Locally Waco blog publishes posts with a connection to these aspirations for Waco. If you are interested in writing for the Act Locally Waco Blog, please email [email protected] for more information.
(Visited 107 times, 1 visits today)