Here's Your Chance to get a Clear Idea of the State of Education in the Heart of Texas
by Fred Hills
Few things are more important to the prosperity of our community than our educational systems. As citizens, it is our responsibility to keep up to date on the state of those systems, but that is sometimes difficult to do. Where can you get objective information about how well the schools systems are performing? How can a "lay" person get in depth information about some of the important decisions being made that have the potential to affect our children and our economic prospects? How can we get that information we need to be informed, responsible parents, teachers and community members when it comes to education? Fortunately, an opportunity is on the horizon to help us do just that.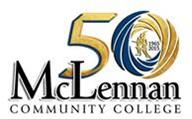 The Heart of Texas P-20 Council & Prosper Waco are cohosting this year's State of Education in the Heart of Texas on Tuesday, April 19 from 11 AM to 1:30 PM at the McLennan Community College Conference Center. The community is invited.
The forum will provide statistics and information on the progress of local educational efforts followed by panel discussions giving students, industry partners and educational leaders the opportunity to share their perspectives on education in central Texas. Prosper Waco will also share their ongoing efforts in bringing together collaborating partners from the greater Waco area in cooperatively addressing educational issues in our community.
We are honored to have Texas's House Representative Jimmie Don Aycock as our lunch keynote speaker. Rep Aycock represents District 54 and currently serves as the chair of the Public Education Committee and a member of the Defense & Veterans' Affairs Committee. He will share his perspectives on educational policy in Texas.
The agenda is as follows:
11:00-11:10 a.m.: Introduction by Fred Hills, Heart of Texas P-20 Council and Matthew Polk, Executive Director of Prosper Waco
11:10-11:30 a.m.: Presentation: Statistics of Education in the Heart of Texas
11:30-11:50 a.m.: Industry Panel Discussion
11:50-12:10 p.m.: Student Panel Discussion
12:10-1:00 p.m.: Lunch & Keynote Speaker, Rep. Jimmie Don Aycock
1:00-1:30 p.m.: Updates from the Heart of Texas P-20 Council and Prosper Waco
Registration cost is $15 which includes lunch. All are invited and welcome to register at Region 12 ESC's website txr12.escworks.net/catalog/search.aspx, Session #88565. If you have any questions about the forum, contact either Fred Hills at [email protected] or Chris Holecek at [email protected].
---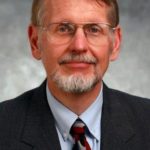 Dr. Fred Hills is the current president of the HOT P-20 and Dean of Arts, Science and Business at McLennan Community College. He has worked and lived in the Waco community for over 20 years and has served on the HOT P20 for the last four years.