May we celebrate each others' journeys…
By Ana Chatham
People often ask me how I, being born and raised in Brazil, ended up here in Waco. I usually respond with the briefest summary of my immigration story I can produce. Being a private person who normally dislikes small talk, it is comfortable for me to omit the details and just stick to the easy, pleasant stuff – all the great things that have brought me and kept me in this country: opportunities to grow as a person and as a professional. For the sake of time and efficiency, I usually leave out what I consider to be some of the most important parts of my story: the parts that have to do with faith and loss.
Although I am a person of faith, I don't usually tell people that it was a deep sense of calling and an unexplainable peace that led me to accept an opportunity about which I knew little, in a country where I only had a few acquaintances, when I was only 18 years old. I don't normally talk about how my faith was truly what motivated me to come to the USA and strengthened me to stay.
I also hesitate to talk about loss. But, as we all know, you can't go anywhere without leaving somewhere behind. Yes, my immigration journey has added so much to my life – relationships and life experiences, just to name a couple of things. But it has also caused me to mourn the loss of so much – relationships and life experiences, just to name a couple of things. The greatness of what I have here doesn't diminish the greatness of what I left behind, even if the greatness of what is left behind is only perceived by my own eyes and heart.
This February, ten years after I first arrived in the USA, I pledged allegiance to the flag of the United States of America, along with another 500 or so immigrant persons. The whole process of becoming an American citizen made me think deeply about the many immigrants I have met, mostly through my work in various non-profits. Each story is unique, yet similar in the sense that they are often themed with faith, hope, resilience, and loss, much like my own immigration journey.
In a time where the prevailing message about immigrants seems to be around what we come here to gain, take, use, and abuse, it is easy to forget what we had to leave and lose. And it is easy to forget how those choices were motivated by faith – faith in a better future, faith in the American Dream, faith in a higher power, faith in the power of hard work and sacrifice – the same types of faith the motivates non-immigrants to do what has been set in their hearts for the betterment of themselves and their families.
May we be a community that seeks to understand and honor people, local and immigrant, in the wholeness of their stories. May we listen to each other instead of the loud, often hateful, noise from our electronic devices. May we celebrate each other's journeys and realize that though our journeys may have involved different steps, the underlying themes are often the same.
---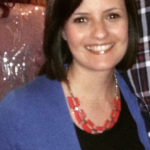 Ana Chatham is a social worker at a local nonprofit. She is also a member of the Waco Immigration Alliance and of the Latino Mental Health Coalition. When not at work, Ana enjoys spending time with her husband, her friends, and her two dogs, Crosby and Cody. She can be contacted at [email protected].
The Act Locally Waco blog publishes posts with a connection to these aspirations for Waco. If you are interested in writing for the Act Locally Waco Blog, please email [email protected] for more information.
(Visited 15 times, 1 visits today)