Financial Freedom: Have a wonderful, financially healthy holiday season!
(Note: This post is part of an on-going series on financial literacy. Two of the goals of Prosper Waco have to do with accumulating wealth: (1) Reduce the percentage of Waco-area households living without three months' worth of savings if they were not able to work. (2) More than 50 percent of Waco households will have a net worth above $15,000. Our hope is that this series will help move our community towards accomplishing these goals both by sharing information about some of the challenges, complexities and practicalities of managing finances. For other posts in this series, click here: Financial Freedom. — ABT)
By Phil Oliver
Welcome to undoubtedly the most generous, unplanned, impulsive time of spending in America—–Thanksgiving and Christmas!!
These wonderful times encourage us to give and spend freely on the ones we love and causes we passionately care about.
So, how do YOU plan to balance the WANT to give with the healthy ABILITY to give without growing debt that will last long into next year? This is the question that many families and individuals struggle with as they face ever tightening budgetary situations.
I addressed the main component of this desire in my very first blog about motivation. Refuse to give in to the ever increasing pattern of proving and buying love with stuff, but rather deepen and extend love with time, involvement and more stress-free planned giving/spending. Each family and individual can have a WONDERFUL giving experience as they realistically plan for the stuff and then intentionally budget their time for more longer-lasting relational investing.
First, the Christmas gift giving season demands advanced planning. Luckily, it happens each year at the same time, so it can be expected and anticipated. Ideally, each family would have a little savings set aside every month for gifts and celebrations that would include a large portion for Christmas– gift giving, travel, food, and decorations.
The reality for most is that this doesn't happen. As the holidays approach the excitement (and tension) grows for the individual gift purchases and with it the expectations to show love and appreciation with stuff.
What to do?
If you haven't yet set a Christmas spending plan, do it NOW!!
Determine ALL the people, agencies, organizations and ministries that you plan to give to and prioritize.
Determine closely and reasonably how much money you have available to spend. This could be from your current savings, extra work, or even spending less on yourself.
Let your entire household help decide on any spending outside your direct family. DON'T BORROW ON ANY ANTICIPATED IRS REFUND!!
Write down the individual people and organizations and divide the money you currently have to give to each. Then, you can also include an additional percentage of any extra money that comes in before the gift is given. You would probably want that to be for close family members.
Use your listed amounts and look/search online and sales for items that you and your family want to purchase for the best deals. Also, consider gently used items that are more budget friendly.
Commit as a family to follow your budget without borrowing or going into more debt. Involve even the youngest in the process–make it a game and be creative together!
Plan for shared shopping, buying, and wrapping. It then becomes an exciting, shared giving experience/memory.
Here are some great apps that may also help in planning:
EveryDollar (free for Android and iOS) — Christmas and all year
Santa's Bag – Christmas Gift List (free) — Specifically Christmas spending
Here are some links for more ideas to help:
As you and your family begin to look at areas of seasonal financial health and security, I hope some of this information will help to propel your progress to include intentional generosity in ALL your financial planning!
Finally, if you have decided you want to start a comprehensive financial plan for your family, please check out the Federal Reserve's Free publications and web resources that have been endorsed by many of our local financial institutions as well as Prosper Waco:
Have a WONDERFUL, FINANCIALLY HEALTHY holiday season with family and friends!!
---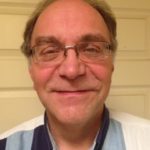 Phil Oliver is a retired educator. He is an independent Financial Coach, active mentor, and community activist. He has spent the last 8 years empowering individuals and families to take charge of their finances through his FLOW system. He is active in many community efforts to grow financial literacy and responsibility including Prosper Waco and Citizens for Responsible Lending. He consults with many local organizations to teach and inspire their efforts to empower clients in personal finances. You can contact him at: [email protected]

The Act Locally Waco blog publishes posts with a connection to these aspirations for Waco. If you are interested in writing for the Act Locally Waco Blog, please email [email protected] for more information.
(Visited 29 times, 1 visits today)