Waco Diaper Bank: 1-year-old and growing fast!
By Ellen Filgo
The Waco Diaper Bank has been around for a whole year!  For those of you who haven't heard of us yet, the Waco Diaper Bank is dedicated to providing diapers to Waco and McLennan County families in need.  This past year we distributed over 35,000 diapers – that's over 4000 little bottoms dry for a day.  Last year, when the organization launched, I wrote about why it's so important that babies and toddlers have access to a supply of clean diapers: without them, there are not only health risks, but there are barriers to childcare and lost days at work and school for parents.  State and federal assistance programs don't provide diapers. The cost of diapers is high, at roughly $80-$100 a month per child.
A few months ago, I attended the Diaper Banks in America conference, put on by the National Diaper Bank Network (of which the Waco Diaper Bank has just become a member).  While there I heard many stories from people around the country who have started diaper banks in their local communities, prompted by the startling statistic that 1 in 3 families in America struggle to afford diapers.  Being a part of a newer, smaller organization, it was great to hear from more established diaper banks about how they operate, what their budgets look like, how they apply for grants, about the types of programs they provide, the agencies they work with, how they market their message, mobilize their networks, etc.  The conference gave me a ton of information to help grow the Waco Diaper Bank and serve more families in our community.
While giving diapers to families in need helps in the short term, diaper need is a larger problem.  So while at the conference, we also heard from a California state representative, Lorena Gonzalez, who co-sponsored, with bipartisan support, a bill to eliminate the sales tax on disposable diapers.  While it passed in the California Senate, it unfortunately met with a veto on the Governor's desk. Nevertheless, she is vowing to continue the fight to support families in need.  After her talk, I was eager to partner with other diaper bank leaders in Texas. Together, I hope to find sympathetic legislators who will address this issue here in Texas.
In the coming year, I hope the Waco Diaper Bank can serve the community by providing diapers and by advocating for larger changes. That's how I would love for the Waco Diaper Bank to progress over this next year.  If you would like to be involved, please contact me at [email protected]. 
One way to help out this December is to be involved with our 2nd annual December Diaper Drive.  From December 1-14, we will be collecting diapers at locations around Waco.  Last year the Waco community outdid itself in generosity, collecting over 28,000 diapers. Can we beat that number this year? I would love for you to help us reach that goal.
There are other ways to help as well! Are you planning on throwing a holiday party?  Ask your guests to bring a package of diapers.  Are you doing some online Christmas shopping?  Consider our gift-in-kind wishlist.  Are you evaluating your year-end giving?  You can donate online to help the Waco Diaper Bank with the acquisition and distribution of diapers.
Waco has a lot of need, but Waco also has a lot of heart.  Together, we can help babies and toddlers in our community.
---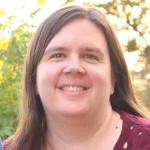 Ellen Filgo is a research librarian at Baylor and a Wacoan of 8.5 years. She loves living in Sanger-Heights with her husband, her stepson and her two energetic little boys. She has been known to get sidetracked researching the answer to a random question casually asked in a Facebook post.
The Act Locally Waco blog publishes posts with a connection to these aspirations for Waco. If you are interested in writing for the Act Locally Waco Blog, please email [email protected] for more information.