Spurring Student Success: Free counseling services for MCC students
By Madison Albee
Part of the mission of McLennan Community College is to engage, educate, and enrich the community. To achieve this, we provide services that ensure student success. Not only is academic success challenging, but students may also experience a variety of personal, social, emotional, and adjustment issues that require assistance.
One very important (and little-known) program we provide is free counseling. The MCC Student Counseling Center provides free psychological counseling for students who are enrolled at MCC, as well as University Center students who attend classes through partner universities at MCC. MCC licensed professional counselors and counseling interns from the clinical mental health counseling program at Tarleton State University are available to help students overcome their challenges. Session lengths vary depending on the student's needs.
Dr. Ryan D. Foster, director of MCC's Student Counseling Center, said the Counseling Center serves more than one purpose: "The SCC's purpose is twofold: (1) to serve students and families of students at MCC and University Center partner schools with comprehensive counseling and related services and (2) to provide opportunities for graduate students in the Clinical Mental Health Counseling Program at Tarleton State University with supervised clinical training and experiences."
Individual Counseling:
One type of counseling the Student Counseling Center provides is individual counseling. This is a one-on-one meeting with a licensed professional counselor or licensed professional counselor-intern. Individual counseling is designed to focus on short-term goals in order to facilitate students' college success and adjustment. The number of counseling sessions a student will receive varies and is determined by the nature of the concern, and an agreement between the student and counselor. Some of the most common concerns for college students seeking counseling services include but are not limited to:
Feeling stressed out or anxious
Feeling overwhelmed by school workload, work, family responsibilities
Feeling sad, depressed and/or low mood or energy
Difficulty adjusting to a recent change
Difficulty in making decisions or unsure of the future
Relationship issues
Feeling isolation from others
Grief issues
Sleep issues – sleeping too much or too little, difficulty initiating or maintaining sleep
Concerns about alcohol/drug use
Eating disorders
Trauma – recent or past
Thoughts of self-harm or harm to others
Crisis Counseling:
Another type of counseling the center provides is crisis counseling. The most common concerns that may warrant a crisis referral include but are not limited to:
Concerns about my ability to keep myself safe
Having a current plan to attempt suicide
Having taken recent steps to end my life
Having a strong desire to physically hurt or harm someone else
Experiencing sexual assault/harassment/relationship violence
Hearing voices or seeing things other people do not
Experiencing emotional distress which prevent my ability to meet my daily responsibilities.
In crisis situations similar to those above, students are advised to call 911 if it is after hours, and they are not on the MCC campus.
Dr. Foster said he has seen students grow during their time spent at the counseling center. "I have seen clients of our counseling center develop healthy emotional boundaries, coping skills, self-awareness, and insight into their own intrapsychic and interpersonal process," he said. "Many of our clients benefit from the emotional and personal growth that they achieve through counseling here."
It is important for students to be aware that MCC has services available to them should they need it. Students may schedule an appointment by phone by calling 254-299-8210, sending an email request for an appointment to [email protected], or by coming by the counseling office, located in the Wellness & Fitness Building, Room 101.
For more information, go to http://www.mclennan.edu/counseling/crisis-counseling.
---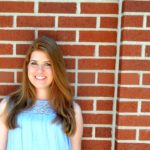 Madison Albee is a senior at Baylor University from Fort Worth, Texas. She is studying journalism/public relations with a concentration in marketing and is graduating this coming May. Currently Madison works for MCC as a public relations intern in the marketing and communications department. She is also the public relations assistant for Luca Magazine.
The Act Locally Waco blog publishes posts with a connection to these aspirations for Waco. If you are interested in writing for the Act Locally Waco Blog, please email [email protected] for more information.
(Visited 11 times, 1 visits today)