By Jasmine Wise
I love the Waco area and it's hometown feel. I love that I can shop in national chains and local stores right next to each other. I love that I can be engaged in the community at any level I choose. I love that people know each other, like really know each other. I love that people here love Waco and collectively want to see this city flourish. I love that there are individuals in their neighborhoods doing just that. They are creating spaces to improve the areas around them. I am blessed to know and be able to connect with these people. Each one of them sees a need and works to fill it to the best of their abilities.
Waco and its' surrounding area are unique places. We have three universities yet a largely uneducated population; plenty of new businesses yet over 50% of our population is in poverty. Waco is changing rapidly in population and size. On the other hand, parts of the community are not changing and standing still. Waco, like every other city, is flourishing in many areas yet has aspects that can be improved. The individuals I mentioned above are attempting to create ways to connect their efforts to enhance Waco. They are asking some serious questions to do so effectively. How do we create policies, services, and community initiatives that positively affect different populations in our area? How do we even know what policies, services, and community initiatives are needed? In addition, how do we gain insight from within the community?

I am privileged to work at the Center for Community Research and Development (CCRD) that believes its mission is to help inform the answer to these questions and many more like them. The CCRD, established in 1979, engages Baylor faculty and graduate students in applied social research to improve the local quality of life for all residents. Over the last 38 years, the Center for Community Research and Development has helped inform local hospital/patient relationships, conducted Waco Police Department assessments, and program development for the Cooper Foundation. The CCRD is committed to making the local community an enjoyable place for all to live.  You can found our more about the CCRD here.
One of our newest initiatives in this commitment is the Waco Area Connect (WAC). The Waco Area Connect is an online survey system housed at the CCRD. The WAC is unique because it will use direct answers of people within the community to communicate to the local entities that can enact change. Our anonymous surveys cover a variety of topics concerning the Waco community.  In recent years, we have asked about public health, neighborhood safety, social services, local education, and transportation issues.
The Waco Area Connect asks important questions directly linked to the community. We know that the voices come directly from our community and therefore welcome and value them. The WAC is significant because we take your answers and inform your solutions. We do not use national data of projects that have worked in other cities but use data from our city to advise change. We want our community to know they have a hand in solutions are created and handled on a local level. In addition, that their policy makers can hear from them through well informed grounded research.
The CCRD has collaborated with Prosper Waco to answer some of the questions above. Because of this, some of the questions asked will directly correlate to the goals of Prosper Waco: health, education, and finances.
The WAC is attempting to expand its reach to differing members of our local community.  If you want to join your friends and neighbors in Waco- McLennan County to take occasional online surveys you can click the link below and add yourself to our registry. We value your time and would prefer you use it to engage in the community because of this we attempt to limit our surveys to two (2) surveys per calendar year. If you agree with our consent form, we will follow up to ask for your e-mail address.
Click here to access the Social Research Registry Consent Form. 
It you did not get this before, I love Waco and its surrounding areas. Please help others love them by letting us know your opinions. I hope you join us on our journey to enhance an already wonderful place to live.
---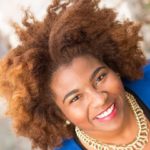 By day, Jasmine Wise is a graduate student in the department of Sociology at Baylor University working on her Ph.D in Applied Sociology. While at Baylor, she works as a senior analyst at the Center for Community Research and Development.  By night, she is a youth leader at Acts Church in Waco, TX. By weekend, she develops her passions for public speaking, growing churches, developing communities. She wrote her first book, "Confessions of a Sinner", in the Summer 2015. If you want to get in contact with Jasmine, please email her at [email protected]