Earth Month 2017 Part 1: Spring Cleaning and Greening
(April is Earth Month! To help us get in the spirit of sustainability, Anna Dunbar, Recycling and Public Outreach Administrator for the City of Waco Solid Waste Services, shares some tips, expertise and hopes for our community in a series of four blog posts. This is the first. Thanks for writing, Anna! – ABT)
By Anna Dunbar
It's that time of year again – time to clean out old items from those closets, cupboards, out-buildings and garages!
In your spring cleaning, you'll likely come across old electronics – like TVs, computers, printers, scanners, fax machines, and cell phones – or liquid "stuff" like paints, cleaners, oils, batteries, and pesticides that you want to get rid of. You may even find a scrap tire or two! With a little work and some planning your shelves and work spaces will be clear. And I know everyone likes a clean garage!
First, electronics. Electronics are made from valuable resources and highly engineered materials, which could pose risks if disposed of improperly. So, what to do if you do not put them in the trash? You can call the Waco Best Buy, which accepts many electronics, even those they do not sell. There is a recycling fee for items with glass (monitors and TVs) but other items can be recycled free of charge. Some newer items may even have a rebate! Another option for computers is Goodwill. The Waco Goodwill will take computers. If the computer still works, other nonprofits may accept it. Finally, many of the Waco metal recyclers will accept electronics EXCEPT televisions and monitors (yep, the glass issue again).
Second, the goopy stuff in cans, bottles and jars. Some stuff may not even have a readable label and may be from grandpa's garage. Be careful with that stuff! Some household products are considered household hazardous wastes. These are items like paint and paint products, automotive fluids (oil and antifreeze as well as gasoline) and pesticides and herbicides. Here are some tips:
Paint – Use it up, dry it up or pass it on! Totally dry paint can be put in the trash. If it is not totally dry, you can use kitty litter or mulch to speed up the drying.
Used motor oil and antifreeze – many auto supply retailers accept these. If you are a Waco resident, you can take motor oil and antifreeze to the Cobbs Recycling Center.
Please don't pour liquid products such as those down the sink drain or down the storm drain!
Please resist the temptation to put these items on the curb with the rest of your trash!
Anyone can take scrap tires off the rim to the Waco Landfill. There is a fee of $3 or $5 depending upon the size of tire.
If you are a resident of Waco, Hewitt, Lacy Lakeview, Lorena or Woodway, you can save paints, auto fluids and other hazardous stuff for Household Hazardous Waste Day on May 6 (more details later). You can even take scrap tires and batteries. I put all of my unwanted stuff in a box (or 2 or 3 boxes) so it is ready to go come May. Last year I had a CPU, a broken printer, some expired drugs, a few of cans of paint, a couple of "curly" bulb and a fluorescent tube and a couple of boat trailer tires all loaded into my Prius. I safely got rid of it all in one trip.
To find out more call Waco Solid Waste Services at (254)299-2612 or go to Waco-texas.com or you can contact me at [email protected]
---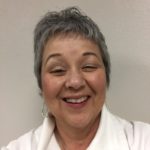 This week's Act Locally Waco blog post is by Anna Dunbar. Anna is the Operations Administrator for the City of Waco Public Works. She is responsible for informing Waco residents and businesses about recycling and waste reduction opportunities as well as solid waste services in Waco. Her husband is a Baylor professor and her daughter is a graduate student at Baylor University. She is president of the board of Keep Waco Beautiful and is a member of The Central Texas Audubon Society and Northwest Waco Rotary. If you would be interested in writing for the Act Locally Waco blog, please email [email protected] .