Get Your Data On With Clear Impact Scorecard!
By Brittany Fitz-Chapman
This past month, Prosper Waco teamed up with Waco Foundation and Cooper Foundation to bring Marcos Marquez, a results-based accountability (RBA) expert, to Waco to provide insight into how data can help drive decision-making. Result-based accountability is a disciplined method of thinking and taking action to help organizations get from talk to action quickly.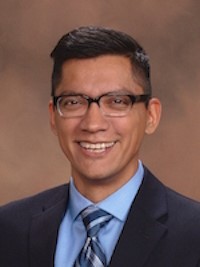 Marcos holds over a decade of experience in leading communities to using data effectively and ultimately achieving improved outcomes. Prior to joining Clear Impact, he served as the Results Manager for the United Way of San Antonio and Bexar County for its $24 million Eastside Promise Neighborhood and $7 million Annie E. Casey Foundation/Dual Generation initiatives. Currently, Marcos serves as the Clear Impact project lead to the Annie E. Casey Foundation for its performance management system through the Research, Evaluation, Evidence and Data unit. Also, he is project lead for the State of Texas Department of Family and Protective Services for its Home Visiting program.
After learning all that Marcos has been involved with, we couldn't wait to get him to Waco! Marcos visited Waco from March 15 to 17 to discuss results-based accountability and previewing Clear Impact's results scorecard with local organizations! While he was in town, Marcos met with more than 20 nonprofit organizations, as well as city staff and our local foundations.
Building on his experience with large collective impact initiatives, he also conducted an evaluation of the Prosper Waco backbone organization and the progress of the initiative. While we participated in our own deep-dive session with this RBA guru, we talked about how we need to continue to communicate what is going on within the initiative and focus on building the data capacity of our local organizations.
One way the Prosper Waco backbone aims to build the capacity of local organizations is through the Clear Impact Scorecard—a community tool which is used to help our local organizations collect data and track outcomes.  The tool provides an abundance of benefits, such as:
a user-friendly cloud-based system to track measures of interest
the ability to create visuals to aid in storytelling
a way to track aggregated performance measures against the broader community-level indicators of change.
I have been meeting with various organizations across the community to get them connected to this data tool, but we know there are still organizations out there who want to learn more about the RBA process, Clear Impact and the scorecard! If you're reading this and thinking I could use a system to help with tracking outcomes for my organization or Results-Based Accountability is the exact model we need to be using in our organization, I am your go-to person. Contact me to set a meeting time to sit down and talk about your org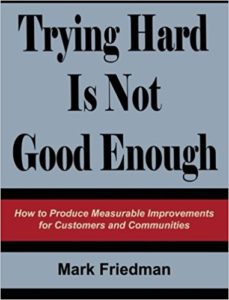 anization's data and how the scorecard can be a tool for you. My email address is [email protected] or you can call her by dialing 741-0081.
In the meantime, you can check out the book Trying Hard is Not Good Enough by Mark Friedman. The book discusses results-based accountability and how it can be used to improve quality of life in communities, cities, states and nations! If you read the book, let us know your thoughts by tweeting us at @ProsperWaco and using #Prosper254!
---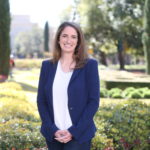 Brittany Fitz-Chapman works at Prosper Waco as the Director of Data and Research. She is a graduate of Baylor University.  She holds two master's degrees and is pursuing her PhD in Sociology at Baylor. She has engaged in community research in Waco and has published professional articles about what makes communities strong. She enjoys exploring Waco with her husband and their two puppies!
The Act Locally Waco blog publishes posts with a connection to these aspirations for Waco. If you are interested in writing for the Act Locally Waco Blog, please email [email protected] for more information.
(Visited 44 times, 1 visits today)