MAC Grant changes lives! Apply by May 1!
By Rolando Rodriguez Soto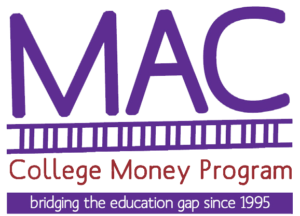 For over 20 years, the MAC College Money Program, a program of Waco Foundation, has played a significant role in the Waco community to advocate for the attainability of a college education for all McLennan County students regardless of their financial situation.
The MAC Grant, offered to low-income McLennan County high school students, pays for tuition up to $1,000 each semester at either McLennan Community College or Texas State Technical College if other financial aid is not enough to cover tuition.
The deadline for the MAC Grant is May 1st, and you must apply during your senior year of high school. You can find the application on our website or with your high school counselor.
Once accepted into our program, students are then eligible to apply for the MAC 3rd and 4th Year Transfer Scholarship of $5,000, which can be used at any four-year college. Even if you are not planning to attend MCC or TSTC, the MAC Grant could mean a scholarship opportunity later on in your college career, but you have to apply for the MAC Grant as a senior in high school to be considered.
Every year, we welcome over 500 students into the MAC Program as high school seniors to receive the MAC Grant. Students from our program go on to become health professionals, educators, business leaders and many other professions with over 50 percent staying in Waco to launch their careers.
In this article, we will take a look back at over 20 years of achievement through three MAC students all in different stages of life.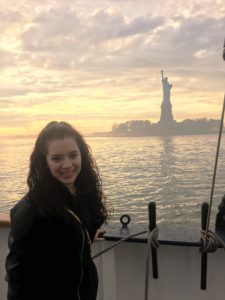 Alondra Castillo
2016 Baylor/MAC Program Full-Tuition Scholarship Recipient
Alondra Castillo, with a 4.0 GPA at MCC, transferred to Baylor University with the Baylor and MAC Program's collaborative full-tuition scholarship in 2016. She is now majoring in biology pre-med with plans to become a doctor with a specialization in gynecology.
"Seeing my family members deliver their babies and working as a certified nursing assistant at Hillcrest inspired me to pursue gynecology," Alondra said. "I wasn't able to directly assist with the labor and delivery, but I did work with the neonatal intensive care unit, and that really sparked an interest in me."
For Alondra, Baylor wouldn't have even been a possibility without the full-tuition scholarship. At Baylor, she has the opportunity to take more rigorous courses, volunteer more in the community through the American Medical Student Association and have an increased motivation of achieving her goals.
"My advice for high school seniors is to really know what your passions are," Alondra said. "You are investing so much of your time, so if you truly love what you are doing then time is going to fly by."
Alondra also said it is important for prospective college students to participate in volunteer and extracurricular activities to find out what those passions are for you.
James Rauhut
2013 MAC Scholarship Recipient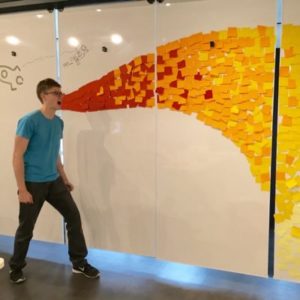 James Rauhut graduated from A. J. Moore Academy in 2011, and he began pursuing his bachelors of business administration in management information systems at University of Texas. In 2013, he was a recipient of the 3rd and 4th year MAC Scholarship. James is currently a designer and front end developer at IBM Design.
For many students, such as James, the MAC Scholarship can serve as reassurance or a buffer from taking out student loans.
"The MAC Scholarship allowed me not to worry so much about the financial aid. There's always this looming debt that causes stress while you're in college," James said. "So for each scholarship you are able to receive, it feels like a blessing, and there's a little less stress in the back of your mind."
James focused his attention more on making sure he was prepared for a career that would pay off loans. Although he has a business degree, he found his skills were better applied in digital media and web design; so fortunately, paying off debt was not a struggle because he was able to pair his degree with strong, marketable skills.
"The best advice I could give is dedicate your time in college to finding a career that you both love and will pay off that debt instead of trying to be frugal with the financial aid," James said.
Lisa Byrd
2003 MAC Scholarship Recipient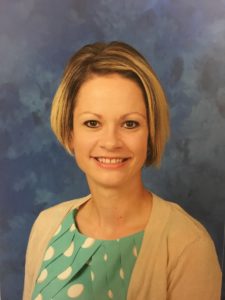 Lisa Byrd is a counselor at Mart Independent School District where she works with many students who would be first time college students. She earned her bachelor's degree at University of Texas in English after transferring from MCC and receiving the 3rd and 4th year MAC Scholarship in 2003. She later earned her master's degree from Tarleton.
"A lot of our kids are first time college students, so it's crucial to have somebody who can help them make that jump and to give them options," Lisa said. "The idea is to appreciate all of the kids for what their path might be."
Lisa comes from a large family where their parents did not attend college or have the ability to pay for a college education. The responsibility of funding college was on Lisa, so scholarships were the difference between whether or not education was a possibility.
At the MAC Scholarship Ceremony, Lisa was able to create a relationship with her donors—Mr. and Mrs. Bernard and Audre Rapoport.
"I didn't understand at the time as a 20 year old the magnitude of the MAC scholarship and what it meant," said Lisa. "I started to realize that Mr. Rapoport was actually there at the MAC ceremony. They called me up, and I went to shake his and his wife's hand. He made a joke about pretty girls going to University of Texas and everyone laughed."
The transition from the small town of Mart to Austin was not easy for Lisa. She recalled the culture shock of attending classes on top of working in downtown, riding the city bus, learning a new college environment and trying to fit in with her peers.
"I was thinking I don't belong here, but then I looked up, and I realized I was looking at the Bernard and Audre Rapoport Building," Lisa said. "So I thought, if he shook my hand and thinks I can do it, then surely I can. Even more than the money, he was a big motivator when he sent me a book and we corresponded at least once a year."
---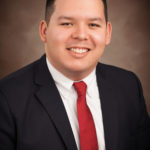 Rolando Rodriguez was raised in Waco, TX, and he graduated with honors from Baylor University with a bachelor of arts in professional writing & rhetoric. He has recently joined Waco Foundation as the MAC & Scholarship Coordinator as an advocate of higher education for all students in McLennan County regardless of financial circumstance.  His role with the Foundation is to help McLennan County students with the financial aid process for college.