AVID-ly Increasing College Readiness for Waco ISD Students
By Robin Wilson
Students enrolled in the Advancement Via Individual Determination (AVID) classes in Waco Independent School District (ISD) have increased over 200%! In the school year 2014-2015 just fewer than 400 students were enrolled in the Waco ISD AVID classes. The current school year has AVID enrollment over 800 students in the 7th -12th grade classrooms.
What is an AVID classroom?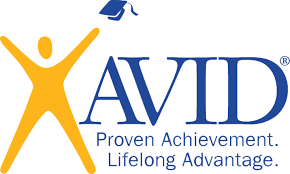 The AVID classroom focuses on developing students' critical thinking, literacy, and math skills in all content areas.  Academic behaviors, including organization, time management, and goal setting, are also taught as part of the AVID System.  The goal of AVID is to develop and strengthen these skills and to empower students to take responsibility for their own learning and to close the achievement gap by preparing all students for college and other postsecondary opportunities. It assists students in developing confidence and encourages them to take academic risks.  AVID provides a personalized learning environment that focuses on individual needs and creates opportunities for students to develop meaningful social networks and relationships.  The AVID elective class also provides test-taking skills, assistance in preparing for and completing the college application process, and cooperative study/tutoring groups.
AVID Elementary
Waco ISD offers AVID at each of the middle school and high school campuses. AVID has also extended to four of the WISD elementary campuses. What does AVID look like at the elementary campus? AVID elementary is campus-wide initiative with a focus on developing organizational skills for all students, instilling student success skills, creating a college going culture, inspiring belief in academic rigor and success, providing professional development for teachers, and providing students a smoother transition to the next school.
Waco ISD AVID student accomplishments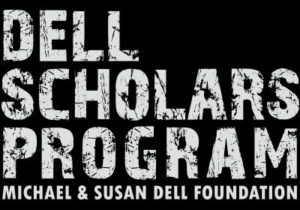 The Dell Scholars program, an initiative of the Michael & Susan Dell Foundation, recognizes students who have overcome significant obstacles to pursue their educations. Waco ISD is proud to announce three winners and two of the students are AVID students. Dell Scholars receive $20,000 each to complete their higher education over the course of six years. Each student is also provided technology, a private scholar networking community, resources, and mentoring to ensure they have the support needed to achieve their college degrees.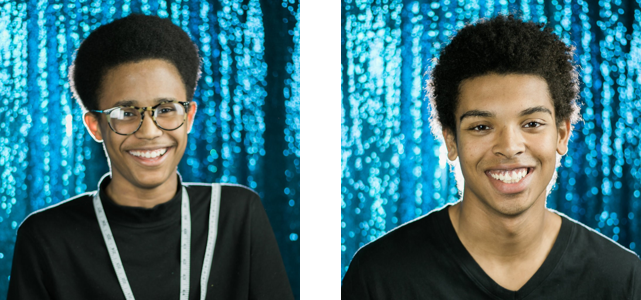 University High School AVID student and Dell Scholar Winner – Sammy Ortega Rangel; future college: Texas A&M
University High School student and Dell Scholar Winner – Alexandra Castillo; future college: University of Texas at Arlington
Waco High School AVID student and Dell Scholar Winner – Khristian Allen; future college: University of Texas
Other Waco ISD Student Accomplishments:
Over 90% of the Waco High AVID Seniors were accepted to 4-year universities in the school year ending June 2016. June 2017 will be the first AVID Senior class for University High School.
Increased enrollment of AVID students in advanced placement or dual-credit courses from 2014-2015 to the current school year.
Increased grade point average (GPA) for AVID students after enrolling in the AVID class.
AVID students out perform non-AVID students on all state assessments for the 2015-2016 school year.
AVID Professional Development for Teachers
AVID has not only been a great success story for our students but has provided meaningful, research-based instructional professional development for teachers. AVID professional development emphasizes the training of teachers and other school professionals in the use of specific instructional strategies focused on writing, inquiry, collaboration, and reading.  These strategies are taught in a three-day summer conference or through additional trainings. Campuses provide additional AVID professional development throughout the school year led by the AVID district director, campus coordinator, elective teacher and/or teachers who attended summer institute.
Last summer Waco ISD had over 100 teachers attend the AVID Summer Institute Conference in San Antonio. This year there will be over 120 teachers attending the AVID Summer conference.
AVID School-wide
Waco ISD AVID provides a structure to close the achievement gap that exists between groups of students.  The WISD AVID elective class provides a school-based network that not only supports academic development but also provides information about issues directly related to postsecondary education. Although the AVID elective class only serves 10-15% of the campus population, the goal is to provide all students access to the core AVID concepts such as organizational and study skills, enrichment and motivational activities, and college preparation through the implementation of AVID school-wide.
---
Think you might be interested in working with AVID students? – Each year we hire individuals to be AVID tutors to work with our middle school and high school students. Starting salary is $12.50 an hour for college students and up to $22 for retired teachers. Hours are flexible.  Recruitment for the 2017-2018 AVID tutors begins June 1, 2017.   If interested, please email Robin Wilson at [email protected].
---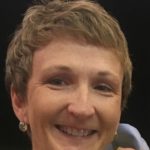 Robin Wilson is currently completing her third year as the AVID District Director for Waco ISD. Before becoming the AVID District Director, she served as a campus principal in the district for eight years. She is also currently a third year PhD student at Baylor University in the Educational Psychology Department. Her focus is college readiness and child development. She plans to graduate in May 2018.
The Act Locally Waco blog publishes posts with a connection to these aspirations for Waco. If you are interested in writing for the Act Locally Waco Blog, please email [email protected] for more information.