By Rachel E. Pate
2017 has seen a summer filled with action-packed heroic blockbusters.  From Wonder Woman and Spiderman to the Justice League and Guardians of the Galaxy, there's a big screen hero for each one of us.  I recently watched the new Power Rangers movie and was transported back to my childhood, embracing every character and rooting for the heroes.  There was one scene, however, that despite all the movie majesty just didn't play to my adult sensibilities.
Spoiler alert…
It's the scene in which Billy, the quirky super-smart blue ranger, was tragically drowned by the evil villainess Rita – who, by the way, was quite a bit more fierce than her predecessor on the original television show. The remaining rangers pulled his lifeless body from the water; they laid him on his back and looked on hopelessly at his motionless frame.  That's when the "adult alarm" sounded in my head, and I immediately questioned why no one attempted to perform CPR on Billy.  This sad situation in the movie was eventually rectified by their great and mighty mentor Zordon, but real-life heroes have only seconds to think and react.  The first responders of the community, our firefighters, law enforcement and emergency medical personnel, save lives daily with sometimes only moments to spare.
On Saturday, July 8th between the early morning hours of 3 a.m. and 4 a.m., an unnamed hero sprang into action to save a fellow citizen.  Curtis Jefferson of Rockford, IL, was staying at a Waco-area hotel and was headed through the lobby when he said he witnessed two patrons, a man on crutches and a woman, administering CPR to the front desk attendant.  The manager had suffered an apparent heart attack while assisting the customers and the gentleman on the crutches leapt over the desk to perform life-saving measures.  The two patrons were able to provide aid to the hotel employee until the ambulance and paramedics arrived.  In Mr. Jefferson's words, "The (male) patron saved his life by performing CPR."  It was in speaking with the female patron afterwards that Mr. Jefferson learned that the mysterious man on crutches was in fact a trained first responder, a firefighter paramedic, and he'd vanished after all the commotion died down without any hoopla or cheering fans.  He simply did what needed to be done and moved on.
There are tons of local heroes who suit up daily to battle real world crises; burning blazes, horrific accidents, medical emergencies and more.  Often times, their stories go unannounced and these heroes return home after work to manage their lives as ordinary citizens.  They deserve our support and thanks.
They are due our appreciation for their willingness to answer the call whether on-duty or off.
They are actually due much more than our gratitude, but we can offer at least that.  The Cen-Tex African American Chamber of Commerce will host its first We Say Thanks- First Responder Appreciation Event on Tuesday, July 25th from 5 p.m. to 7 p.m. at Hilton Home2 Suites located at 2500 Bagby Avenue in Waco.  The event will feature local first responders and include networking and catered refreshments.
---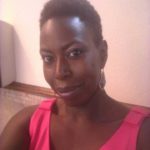 Rachel E. Pate is a native Wacoan and 1999 graduate of University High School.  She currently works as the Public Relations person for the Cen-Tex African American Chamber of Commerce and serves as Coordinator for the Esther's Closet program for women.  She's also a proud mom of one, lifelong member of Toliver Chapel (TCMBC) Church, lover of the great outdoors, avid sports fan and dedicated wearer of Converse's Chuck Taylor shoes.
The Act Locally Waco blog publishes posts with a connection to these aspirations for Waco. If you are interested in writing for the Act Locally Waco Blog, please email [email protected] for more information.
(Visited 15 times, 1 visits today)