Saving money on our electric bills can help us reach our goal of a more prosperous Waco
By John Kinnaird
Since the inception of the Prosper Waco initiative, there have been three main areas of focus in working towards improved outcomes for all of those in our community: Health, Education, and Financial Security.  As a community volunteer on several local boards, I've had the privilege of being closely involved with the Financial Security aspect of their initiative, which has also proven to be the most nebulous and difficult to define of the three focus areas.  The overarching goal of improving the general wealth of our citizens is noble, but also difficult to quantify and track, and the path to that goal more winding than one would think.
Specific programs identified and supported to this point have mainly focused on the economic development and income-oriented aspects of wealth creation; i.e. how do we help people get jobs, and once they have them, how do we help keep them in that job and continue working towards even better-paying opportunities down the road? Also contained in this line of thought is financial literacy, which aims to assist folks in making better decisions with the money they have, and education on how to budget expenses and learn to live within one's means.
Well, I feel there is also great opportunity to help find ways to address the expense side of the equation, and work to devise ways of lowering the everyday costs that go along with daily life.  One of these that affects everyone, homeowners and renters alike, is the electric bill.
Texas has a deregulated electricity market, which means consumers get to pick which company provides them with their electricity.  The idea behind deregulation is that an open market promotes competition, which in turn lowers costs and benefits the consumer.  Unfortunately, picking an electric provider and the right plan can be a difficult and confusing maze to navigate, often resulting in sub-optimal outcomes and worse and more expensive plans being chosen than what someone could potentially obtain if they were able to understand all the nuances of the options available.
Enter a new initiative to address this problem, Waco Power Switch.  Provided by a company called iChoosr who is partnering with Prosper Waco, this company aims to use the power of group bargaining to get a straightforward, cheaper price than what most consumers would be able to get on their own, while serving as an advocate for the consumer in negotiating and dealing with the electric company.
The process is simple: if someone is interested, they go to www.prosperwaco.org and register to be part of Waco Power Switch by providing some basic information.  Then, iChoosr will take everyone that signs up and hold a reverse auction where electric companies will bid to be the electric provider to this group of consumers.  The low bidder wins, and then everyone that signed up has the option, but NO obligation, to accept the contract.  If the consumer doesn't like the price obtained, they don't have to take it.  There's no risk in signing up, and no obligation if someone ends up not wanting to switch.
There is a caveat, though.  The electric company still retains the right to perform its due diligence, meaning credit checks, on the prospective customers who have signed up through Waco Power Switch.  That means if someone has a poor payment history, or other credit problems, the electric company still has the right to request a deposit or some other type of extra step before accepting someone as a customer.
That said, other benefits do accrue to people who elect to receive their electric provider through this program.  IChoosr will continue, through the life of the contract, to serve as a go-between for the consumer and the electric company.  So, should there be a billing problem or some other issue, iChoosr will help resolve it and serve as a consumer advocate on behalf of the customer, which can be very helpful when dealing with a utility company.
This program has been very successful in England, with the average consumer saving around $250 per year.  While on the surface that may not sound like a lot, if only ten percent of Waco households signed up and recognized this average savings, it would amount to around $1 million that would be in our citizens' pockets instead of going to the utility company.  This is an easy win for our citizens, and for the community.
This program is one step towards making life simpler for our community, and helping people save money on a recurring expense that has ample opportunity for greater efficiencies and savings.  I'd encourage anyone who is interested to at least sign up and try it out.  There's no obligation, and you might just be able to save some money and find dealing with the electric company a little easier.  It's a good start towards helping people save and grow their overall wealth, and that can only be a good thing.
---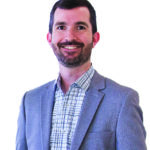 John Kinnaird came to Waco in 1998 to attend Baylor University. After graduation, John was hired at Community Bank & Trust as a Credit Analyst. In his 15 years at Community he has risen to the position of Vice President and Trust Officer. John was elected to Waco City Council in May 2012.  In addition to civic-related duties, John finds times to volunteer and take advantage of the disc golf courses and other activities that Cameron Park has to offer.
The Act Locally Waco blog publishes posts with a connection to these Aspirations for Waco. If you are interested in writing for the Act Locally Waco Blog, please email [email protected] for more information.