The mission of AVANCE is to unlock America's potential by strengthening families through effective parent education and support programs. The AVANCE  Parent-Child Education Program empowers families to break the cycle of poverty through proven two-generation approach combining parent education and early childhood development.   We envision our families as the child's first teacher, as advocates for their children engaged in their child's school, and as leaders for their families and their communities.  We want to give our families hope for the future. One of my favorite Bible verses is Jeremiah 29:11," For I know the plans I have for you, declares the Lord, plans for welfare and not for evil, to give you a future and a hope." Isn't that what we want for our families and our community?
This past week I was able to involve myself in two new endeavors that I hope will help me be a better advocate and leader for my community and more specifically the AVANCE families I serve.  I was accepted for LeadershipPlenty Institute. A training program for people interested in developing and improving their leadership skills to allow them to work more effectively within their communities and the organizations they attend. What a blessing for Waco to have this program! My first thought was this is a great opportunity in which we need to involve our Latino community. It is designed for individuals of various backgrounds, occupations, and experiences. Diversity makes us stronger and together we can achieve more. I hope you take time to explore and consider participating.
My second new experience here in Waco is that I signed up to be a mentor with LEAD. LEAD  stands for Leadership, Education, and Development.  It is an educational partnership that pairs high school students with business leaders to foster mentoring relationships that educate and expose students to various business fields. It is a truly powerful program sponsored by our local Greater Waco Chamber of Commerce. Having a mentor allows young students to visualize a successful future. It gives them a vision , someone they can identify with.   As a Latino Executive Director of a non-profit here in Waco I feel that I can serve as a role model for Latino youth as they navigate their journey to adulthood. It is my way of making a difference. My way of giving hope and a future here in Waco.
---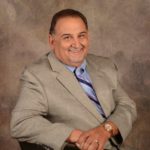 Felipe Benecio Garza  graduated from Our Lady of the Lake University with an MSW.  He has over 40 years experience working with children and families in various leadership capacities. He is on the Board of Texans Care for Children and the Board of Advocates for the Diana R. Garland School of Social Work.  He is Executive Director of AVANCE Waco.
The Act Locally Waco blog publishes posts with a connection to these aspirations for Waco. If you are interested in writing for the Act Locally Waco Blog, please email [email protected] for more information.
(Visited 9 times, 1 visits today)