Prosper Waco: Waco's Continued Commitment to Community Change
By Christina Helmick
Henry Ford once said "Coming together is a beginning; keeping together is progress; working together is success." Personally, I think that quote described the atmosphere during the 2017 Prosper Waco Annual Summit. On October 12, hundreds of community members gathered at the Waco Convention Center to celebrate the work our community has begun by working together.
The evening's program focused on where we've been, where we are and where we are going. The night kicked off with opening remarks by Dr. Marcus Nelson, the superintendent for Waco ISD. There was such excitement in the room between those who were hearing him speak for the first time and those who knew how his words capture an audience. Following Dr. Nelson, our director of community engagement, Liz Ligawa, and a panel of grassroots community leaders took the stage to talk about why showing up and sharing your perspective is important to community change.
Next, Matthew Polk highlighted initiative efforts led by community partners that are currently being implemented such as Project Link, System of Care and the Community Loan Center. Then, a panel of seven community leaders took the stage to answer questions about efforts addressing education, health and financial security outcomes. Panelists answered questions about what data the organizations involved are tracking and how community members can get involved. With the event coming to a close, three speakers detailed efforts with big plans for 2018.  
At the end of the night, one of our goals was to ensure all people at the Summit understood there are ways to get involved starting that night. Each person can make a commitment to get involved by working together to improving overall quality of life in Waco. So, we asked people to complete a commitment card. The card highlighted the different opportunities people can take to become involved. We listed a few of the ways to become involved like mentoring and joining work happening at the neighborhood-level. Forty-four people committed to being involved and working together to achieve the community's goals. Of the 44 people who made their commitment at the Summit:
17 identified that they would like to be a mentor
4 committed to recruiting mentors
9 committed to hosting internships at his/her organization or company
4 committed to identifying internship opportunities at local businesses
17 want to attend a Prosper Waco 101 event
18 want to join a Strong Neighborhood Team
29 want to learn more about ways to get involved in the Prosper Waco initiative
If you weren't able to attend the Summit or didn't get to fill out a card, make your commitment by clicking here! Collectively, we can make our own contributions to achieving the goals our community has set. If you have any questions about the opportunities to get involved, reach out to Jillian Jones in our office ([email protected]) or call 254-741-0081.
To download the feedback from participants, click here. If you missed the Summit and would like to watch the entire evening, you can click here.
Henry Ford was right—it's by working together that we, as a community, will see success.
---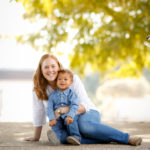 Christina Helmick is the director of communication at Prosper Waco. She is a recent graduate of Baylor University with a BA in Journalism, Public Relations & New Media. Originally she is from Washington, D.C., but has stayed in Waco post-graduation.  She is an active mentor at J.H. Hines Elementary School, enjoys spending time with her family and watching Baylor football. Sic 'em Bears!
The Act Locally Waco blog publishes posts with a connection to these aspirations for Waco. If you are interested in writing for the Act Locally Waco Blog, please email [email protected] for more information.
(Visited 14 times, 1 visits today)