Legacy Square and the Legacy of R. L. Smith
By Allison Abel
I work at a local, non-profit organization called NeighborWorks Waco.  Our primary mission is to build stronger neighborhoods. Developing affordable homes in neighborhoods that are good candidates for revitalization is one of our main programs.  Our newest project is a small subdivision located on Hood and Turner streets in East Waco, across from East Waco Park. Four homes have already been built and are already occupied by wonderful homeowners.  Four additional homes are currently under construction, and another four homes are planned for future development.  We named this new subdivision, "Legacy Square."
When we chose the name "Legacy Square," we had no idea what a powerful legacy this little piece of land already represented. We chose the name "Legacy Square" for the legacy our clients wish to leave to their children. With the help of a little research, however, the name "Legacy Square" has taken on an additional rich level of meaning for us.
Before Legacy Square was filled with smiling families and welcoming front porches… before the bricks, beams, and nails of construction… before the land was cleared, and even before the idea of a new housing addition was developed – it was the location of a dilapidated building: The R.L. Smith School.  Some of our readers may remember this school. Some may have even personally attended R.L. Smith. This building, erected in 1913, went by different names and served the community in a variety of capacities over the last century.
Our focus, though, is not on the school itself, but on its namesake – R.L. Smith. Unless you are a historian, you may not have heard this name. Once you hear a little more about this amazing man's legacy, you'll understand why we are so excited to share in this bit of history.
Robert Lloyd Smith was born in 1861 a free black man in Charleston, South Carolina. He was well-educated.  He attended the public schools available in Charleston. Then he attended the University of South Carolina, planning to major in mathematics. However, during his time at USC, legislature closed the university to African-Americans. Smith transferred to Atlanta University, acquired a bachelor's degree, and began a career of teaching.
Eventually, R. L. Smith left South Carolina for Oakland, Texas, a small cotton farming community about halfway between Houston and San Antonio. Smith quickly realized that a sizable African-American population lived in Oakland. He also discovered that only a small portion of this population owned their own homes and all were living with very few municipal services available to them.
After identifying this social issue, he went to work, seeking solutions for the African-Americans living in Texas. Eventually, he discovered an article entitled "Youth's Companion." The author presented a case study of how a self-improvement society in New England changed the lives of its participants. Smith thought to himself "how much more necessary [a self-improvement society] was for a people who had just come out of the house of bondage." That same year, he established the Farmers Improvement Society.
Hopefully, we haven't lost you in this story yet because you have just made it to the best part – the incredible change that ensued following the creation of Smith's society. The Village Improvement Society began first with a goal of beautifying their homes and neighborhoods. In short, Smith singlehandedly created a group that would transform the "black side" of Oakland.
Roofs? Repaired.
Houses? Repainted.
Landscaping? Planted.
Fences? Rebuilt.
More than community beautification, though, Smith also established a school, a bank, and other services specifically for the African-American population. The Farmers' Improvement Bank was right here in Waco – on Bridge Street, where the Convention Center now stands.
Smith strongly believed in and encouraged the philosophy of economic self-sufficiency, especially in the African-American community.  He believed the greatest traits achievable were thrift, industry, and economy.
R.L. Smith's legacy touched many people around the country. At its high point in 1911, the Farmers' Improvement Society claimed 12,000 members in 800 branches across Texas, Oklahoma, and Arkansas.  Although we only recently discovered the story of R.L. Smith, after we had already named Legacy Square, we are proud to carry on the legacy of this great and influential man.
Today, Smith's legacy – one of growth and development – continues to flourish! NeighborWorks Waco strives toward many of the same principles R.L. Smith encouraged over 100 years ago – economic self-sufficiency, neighborhood beautification, and the growth of East Waco. Our hope is that through the development and construction of Legacy Square, the rehabilitation of houses in the area, and the spurring of economic development, NeighborWorks Waco is living into the legacy of Robert Lloyd Smith.
---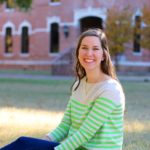 This Act Locally Waco blog post was written by Allison Abel. Allison is the Homeownership Center Manager at NeighborWorks Waco. She received her Bachelor's degree in Child and Family Studies from Baylor University and is currently working on a Master's in Public Administration. A Waco native, Allison enjoys life by connecting with family and friends, reading any novel she can find, and enjoying downtown Waco with her pup, Ollie.
 NeighborWorks Waco is not for profit organization focused on building stronger neighborhoods through homeownership, quality rental housing and community-building initiatives. NeighborWorks Waco's vision is that through NeighborWorks Waco and its collaborations, the Central Texas area is filled with vibrant, thriving communities. Online: nw-waco.org
(Visited 83 times, 1 visits today)