Kids Biz in a Box Camp helps kids think like entrepreneurs
By Mia Thomas
Planning a budget, balancing a checkbook, developing a business idea and a marketing plan…is that what you did on your summer vacation when you were a kid? What if you had?
Waco get ready! Road to Damascus, Inc. (a local non-profit) and Mommy & Me Dream Bigger Tour have teamed up to bring Kidz Biz in a Box Summer Camp 2018 to the Waco area.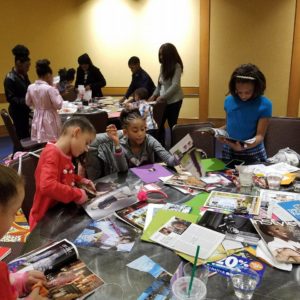 The focus of this camp is to teach kids about life and interpersonal skills, problem-solving skills, basic money and budgeting concepts, and entrepreneurship.  By the end of the week-long camp the kids will learn the fundamental skills to start their first business.  The program is built around a structured curriculum,that will introduce camp participants to various business concepts. Each camp week will conclude with a tour to a local bank. Campers will be able to meet the tellers, step inside the vault, and open their very own kid's savings account. The teaching is invaluable as they will learn the value of money, planning a budget, creating an investment, how to balance a checkbook, and the difference between saving and spending.
Camp breakout sessions will be led by local Waco entrepreneurs in the areas of Marketing, Branding and Business Start-ups. Every child that attends Kidz Biz in a Box Summer camp will gain a clear understanding on how to develop a business idea/or concept, market their plan and establish relationships with other businesses and organizations throughout the community.  In addition campers will build their logo, website, and have their very own business cards.  Each kid will walk away with a business plan that will help them to continue to grow their business.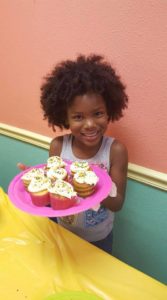 The idea for "Kidz Biz" summer camp was conceived by "Mompreneur" Sherrie Walton, who has spent the last 3 years traveling and teaching kids how to start their businesses.  She took adult concepts about entrepreneurship and broke them down in a way a child could understand it.  She first started with her own 7 and 10 years old children:"Kidpreneurs" Kai-Milan Walton ( CEO of Kai's Cupcakes) and Christopher Walton II (CEO of CJ Speaks).
10-year old Chris Walton is a motivational speaker and is currently working on completing his first book that will launch in 2018.  The brother and sister duo from Houston will be teaching a class at the camp, showing children how simple business can be with the right knowledge and how to be fearless and tap into their dreams at a young age.
The camp will wrap up on July 13, 2018 with a showcase and awards ceremony program. This ceremony will be open to parents, relatives, friends, and City Officials honoring all camp participants who have completed Kidz Biz in a Box. The children will present their finished business plan and be awarded certificates.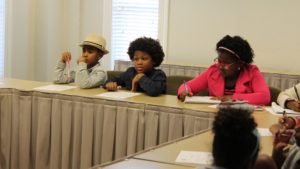 There will be ongoing support for the Kidpreneurs after the camp has ended as well.  In the Fall (September 15, 2018), Kidz Biz in a Box will host its 1st Annual Kidpreneurs Fall Expo for Central Texas Kidpreneurs.  The expo will include a business pitch contest for children, the opportunity to market and sell their product, and to learn how to network with other kidpreneurs by building positive relationships.   Families will be able to have a fun filled day full of various family activities.
Road to Damascus, Inc. is the lead Waco organization, supporting the initiative and working to  create awareness about the program. But, we are quick to emphasize that with any successful project, it takes a team of committed, like-minded, and driven people to see it to completion.  We are excited for the opportunity to collaborate with community partners, such as Family of Faith Worship Center, Independent Bank, and the Centex African American Chamber of Commerce.  As a nonprofit organization, we understand the importance of helping future leaders to be successful.  Our passion is to teach families and children the importance of building legacies and truly tapping into their dreams. Kidpreneurs have become the new wave, they are our future.
---
Details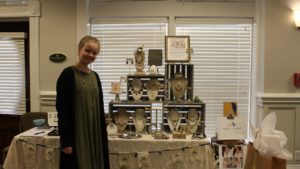 If you would like to be a part of this initiative and sponsor a child, make a donation, or have your organization represented at Kidz Biz in a Box, please feel free to contact me at (505) 402-0199 or email [email protected].  
For any adult that would like to register a child, please go to www.thekidzbiz.com.
This unique business camp for kids ages 6-13 will be held at Family of Faith Worship Center, located at 4112 Memorial Drive, Waco, Texas on June 11-15; June 18-22; June 25-29; and July 9-13. The camp will be held for children ages 6-13. The hours will be Monday through Friday from 7:30am-5:30pm.  The cost of the business camp is $199.00 per child and includes 2 daily meals, camp supplies and camp t-shirt.
---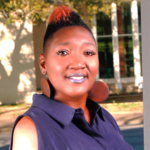 Mia Thomas is an Author, Certified Life Coach, Empowerment Speaker, and Entrepreneur. She is the CEO/Founder of Road to Damascus, Inc., a non-profit organization that connects at-risk children and families to various resource throughout Central Texas. She is the mother of three gifted and talented adult children, Mara, Tyrell, and Vincent Jr. Thomas. She has two beautiful grandchildren, Masen Alexander Waggoner, age 2, and Jadience Thomas, age 1.  They are her heart and joy.  To get more information or to reach out to Mia, you can contact her at www.pathwithmia.com or [email protected].
(Visited 65 times, 1 visits today)