By Cynthia Cunningham
It has been a sad week. Two local suicides and two celebrities suicides. Those are just the ones that we heard about. I had not planned to write on this topic this month. After all September is Suicide Prevention Awareness Month. However, lives are too precious to put on a schedule! The need to talk about this issue is growing. I want to ask you to talk openly about this subject with those around you. It is time we are honest and talk about suicide. By doing so, we eliminate the stigma that prevents people from seeking help.
I was told that in Waco we have at least three to four suicides each week. Those are just the ones that can be confirmed. What about the questionable deaths when no note is left behind? What about deaths from overdoses? Were they accidental? On purpose? The numbers of lives lost to suicide could be much higher.
The Center for Disease Control and Prevention states that suicide rates in the United States has grown by 25% from 1999 to 2016. The United States lost 45,000 people in 2016 to suicide. More than the number of lives lost to car accidents that year. More than the number of lives lost to homicide that year. Need a clearer picture? That is the number of people who populate one-third of Waco. That would be equal to losing the population of Hewitt, Robinson, Beverly Hills, West, China Spring and Woodway COMBINED!! Think about all those families who were effected. Not to mention their friends, co-workers, etc.
We are past the point of being saddened by this epidemic. It will not stop unless each of us does our part! Yes, YOU can prevent a suicide! Please take the steps to learn how!!
Myths of Suicide:
Suicides happen without warning: Those who attempt or die by suicide have often communicated their distress to at least one person. This communication is not often direct, so it is important to learn the warning signs.
Talking about suicide puts the thought into their head: Talking about it allows the person the opportunity to talk about issues they are struggling with in their lives. It lets them know that their pain is seen and heard. They begin to learn that they are not alone. Again, it is so important to learn the warning signs.
Those who threaten to take their lives are just seeking attention: No, this is a cry for help. Yes, they need attention in the most desperate way. Let us give it to them! Learn the warning signs so you do not miss this cry.
Telling someone to "Cheer up" or "Snap out of it" stops suicide: WRONG! This actually makes them feel misunderstood and ashamed of their feelings. (i.e. it makes it worse!!) Would you tell someone with a broken leg to snap out of it? Do you think that works? Educate yourself of the warning signs!
Warning Signs:
Talking about wanting to die
Talking about being a burden to others
Sleeping too much or too little
Withdrawing and isolating themselves
Being agitated, anxious or reckless
Being in unbearable pain
Talking about feeling hopeless or having no purpose
Increased use of drugs and/or alcohol
Having rage or seeking revenge
Showing extreme mood swings
Looking for ways to kill themselves
Learning the Warning Signs is just a start. Educate yourself as much as possible on suicide prevention and mental illness. You never know when you might be in the position to help save someone.
If nothing else remember this: ASK
A = Ask if they are having thoughts of killing themselves
(be point blank – they are hoping someone sees their pain)
S = Stay with them and keep safe
(keep yourself safe, move away from weapons and never leave them alone until help arrives)
K = Know who to call
(you're not expected to be the expert…call the experts: 911 or 800-273-8255: put this # in your phone!)
Take advantage of Mental Health First Aid Classes! You know how to perform CPR in a crisis but do you know what to do in a mental health crisis? Contact NAMI Waco for Adult Mental Health First Aid and HOTRMHR for Youth Mental Health First Aid. Be Prepared!
And if you are struggling…Please know that you are not alone! Reach out for help…YOU are important!!
National Suicide Prevention Lifeline: 1-800-273-8255
Crisis Text Line: 741741
Veterans Crisis Line: 1-800-273-8255 press 1
Veterans Crisis Text Line: 838255
LGBTQ Crisis Line: 1-866-488-7386
LGBTQ Crisis Text Line: Text TREVOR to 1-202-304-1200
---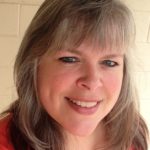 Cynthia Cunningham, a Wacoan since age 2, is the Executive Director for NAMI Waco. She lives with her husband of 28 years, Bobby, and two spoiled dogs and one royal cat! Her passion is educating others about mental health. She can be contacted at: www.NAMIWaco.com
The Act Locally Waco blog publishes posts with a connection to these aspirations for Waco. If you are interested in writing for the Act Locally Waco Blog, please email [email protected] for more information.
(Visited 22 times, 1 visits today)