Prosper Waco: 2018 in Review
By Matthew Polk
2018 has given us lessons in the challenges and opportunities that come from working together to improve the lives of people in our community. The most obvious of these was the threat to five chronically underperforming Waco ISD campuses by a state law that requires such schools to be closed. One of the few options for Waco ISD Superintendent Dr. Marcus Nelson was to partner with a community organization to create an in-district charter school zone to provide additional support for these schools.
Through Dr. Nelson's dynamic leadership, Waco ISD navigated this challenge first by partnering with the Prosper Waco initiative and then creating a new entity—Transformation Waco—to carry the work of school transformation forward. Before the school year started in August, Texas Education Agency announced that improved performance under Dr. Nelson had lifted the threat of closure from four of the five schools. Still, all five campuses are now overseen by Transformation Waco under the leadership of Dr. Robin McDurham.
This has created an opportunity for the community to rally around children and families in our highest need schools to provide resources and support. Students have received free eyeglasses, new early childhood and parent education programs have been launched, every WISD second grader received a personalized book to promote reading skills, and more than 840 volunteers from 41 churches are mentoring 1,650 Waco ISD students through book clubs and similar programs. From crisis has come a truly transformational community effort to provide opportunity and support for our youngest community members.
Mental health is also a crisis for many communities because of inadequate funding resulting in too few services. Our community is actively working to address this challenge. Under the leadership of the County and City, the McLennan County Behavioral Health Leadership Team is expanding the mental health resources available in our community and creating a more effective system for providing care. 2018 saw additional mental health services added at McLennan County jail and the development of court programs to divert individuals toward treatment instead of jail. School-based mental health services expanded in numerous school districts, and grant funds were awarded to Family Health Center and Heart of Texas Region MHMR to provide maternal mental health services and expand mental health support in primary care.
Among the collaborative efforts to improve the financial security of people in our community is the Bank On Waco Coalition, a collaborative group of local and national banks who have partnered to offer low- or no-cost bank accounts to folks who aren't currently able to access banking services. The Bank On Waco Coalition also works to align its financial literacy and community outreach efforts. If you know someone who needs the security of a bank account, send them to the Bank On Waco website. Organizations can partner with the Bank On Waco members to provide financial literacy to members or clients. The Heart of Texas Community Loan Center is continuing to expand its capacity to offer low-cost loans to folks who want to avoid the cycle of payday or title loans. The Waco Employer Resource Network (WERN) continues to expand its base of employer partners and the number of employees they are connecting with local resources and services so that hardworking people in our community are able to hold down their job while tackling the bumps in life's road. At last count, the WERN Success Coach had worked with 220 employees of partner businesses and provided more than 750 support services and referrals.
These are only a few of the ways in which our community is locking arms to improve the lives of people in Waco and McLennan County. There are many organizations and individuals playing their part in a coordinated effort to improve the education, health, and financial security of our community. Look for the 2018 Prosper Waco Initiative Report to be released in January for more information about where we stand, what we're doing, and where we're going as a community. And mark your calendars for the Prosper Waco Summit on March 7 to celebrate the work of the many community partners who are helping to make Waco better in 2019 than ever before.
---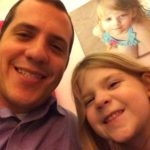 This Act Locally Waco Blog post was written by Matthew Polk. Matthew is Executive Director of Prosper Waco. Prior to that, he served as Superintendent of Rapoport Academy Public School. He and his wife attended Baylor, and after spending a few years in the northeast, they returned to Waco to raise their family. They have four children, ages 10 to 2 years old. You can contact him at [email protected].
The Act Locally Waco blog publishes posts with a connection to these aspirations for Waco. If you are interested in writing for the Act Locally Waco Blog, please email [email protected] for more information.
(Visited 24 times, 1 visits today)