Window is open for Waco ISD Magnet School Enrollment Lottery
The enrollment window is now open for Lake Air Montessori Magnet School and Hillcrest Professional Development School. Both campuses use a random lottery system for enrollment instead of specific attendance boundaries.
To enter the lottery, parents and guardians complete the application form found online at wacoisd.org/magnetapp. A separate application is required for each campus for each prospective student, and the deadline to apply is 5 p.m. on Jan. 25.
"From outstanding neighborhood schools to exceptional magnet programs, we are committed to creating a Waco ISD where every child receives a world-class education," Dr. A. Marcus Nelson, superintendent, said. "Not every child learns in the same way. That's why enhancing special programs is one of the bold changes fueling the transformation underway in Waco ISD. It's also why we have great magnet schools like Lake Air and Hillcrest. We encourage parents to take a look at these campuses and see if one of them is the right choice for their child."
Lake Air is one of the largest public Montessori schools in the nation serving students from pre-kindergarten through eighth grade. To enroll in pre-kindergarten at Lake Air, a child must be 3 years old by Sept. 1, 2019.
The Montessori model groups students in multiage classrooms. At Lake Air, 3 and 4-year-old pre-kindergarteners learn with kindergarteners. First through third graders are in the same classroom as are fourth through sixth graders and seventh through eighth graders.
Lake Air merges the Montessori philosophy, which emphasizes development of the whole child, with public education curriculum standards. Among the school's many unique enrichment experiences, students of all ages have extensive opportunities for hands-on learning in environmental science.
"The students and staff at Lake Air believe in lifelong learning, respect, independence, global citizenship and community," Lake Air Principal Stephanie Tankersley said. "These values are at the core of everything that we do from building fundamental literacy skills to cultivating global citizens through our middle school trip to the United Nations."
Hillcrest is a professional development school serving students from pre-kindergarten through fifth grade. To enroll in pre-kindergarten at Hillcrest, a child must be 4 years old by Sept. 1, 2019.
Professional development schools are innovative partnerships between universities and school districts to further the professional preparation of teacher candidates and enhance student learning. At Hillcrest, Baylor students work alongside mentor teachers and clinical instructors in the classroom to hone their craft. Last year, the partnership between Waco ISD and Baylor University was recognized with the Exemplary Professional Development School Achievement Award from the National Association for Professional Development Schools.
In Hillcrest's annual Showtime Company productions, students have the opportunity to bring learning to life through performances that they develop from concept to curtain call. The productions are one example of the school's commitment to "everywhere learning." Others have included an overnight experience at Cameron Park Zoo, a stay on the USS Lexington in Corpus Christi, and a tour of Little Rock Central High School to study integration.
"I love school, and I want my students to love it too," Hillcrest Principal Amy Mathews-Perez said. "With a focus on fine arts and experiential learning, Hillcrest is a place where students can discover their passions, hone their talents and embark on a journey as lifelong learners."
Both schools offer evening showcases for prospective students and their families. The events are an opportunity to tour the campuses and visit with administrators and teachers. Lake Air will open its doors to prospective families at 5:30 p.m. on Jan. 15, and Hillcrest will hold its showcase at 5:30 p.m. on Jan. 17.
Tours of each campus are also available by appointment. Spaces and times are limited. To request a tour, prospective families should call Lake Air at 254-772-1910 or Hillcrest at 254-772-4286.  To learn more about enrolling, click here: Waco ISD Magnet School Enrollment.
---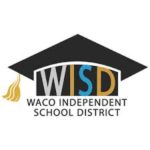 This information was provided by Waco Independent School District.
(Visited 137 times, 1 visits today)