Mentor Waco: Enhancing Young Minds
By Jeremy Davis
Mentor Waco is a collaboration of like-minded individuals coming together to guide and further enhance the young minds of Waco, Texas, and the surrounding areas. I founded Mentor Waco with the vision of providing guidance, motivation, support and a role model for students while also assisting with academic achievement.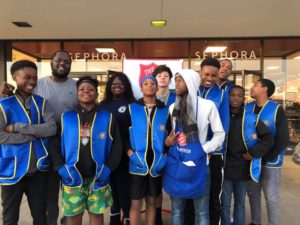 I was inspired to start Mentor Waco after reviewing the academic reports for the Waco area and seeing how poorly young boys were performing compared to their peers. After continued research I felt compelled to help bring about a positive change.
Mentor Waco is geared toward building each individual boy's character whether it's academically through tutoring or book club; professionally, through "We can do both" public speaking/research assignments; socially by creating a brotherhood within Mentor Waco, or a combination of all three.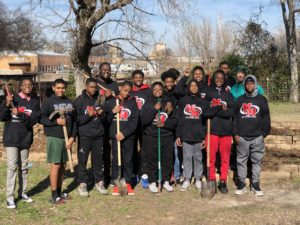 In February of 2018, I started out with seven young men. After working with them academically and socially, they began to show growth very quickly. After experiencing this success, I decided to fully launch Mentor Waco. It is open to 6th through 12th grade students who attend school in or around Waco. Despite being a fairly new organization, Mentor Waco has already made an impact within the area by volunteering for numerous events. We partnered with Mission Waco and "The Hanger" to assist with constructing a garden for the local homeless community. We donated and gathered goods, and then sorted donations at the drop off location for Food for Families. Last year at Christmas we volunteered at Brookdale Lakeshore Senior Living Community. The boys helped set up a Christmas party for the residents and their families. They assisted residents to their seats and served dinner.
Students participating in Mentor Waco have already shown an increase in academic achievement and improved behavior at school. As the program continues to grow, the foundation and core principles will remain the same — to have a positive impact on the students as they prepare for a successful future.
This year Mentor Waco will participate in a new program which we hope will quickly become a tradition. It's called "We can do both." The idea for "We can do both" came about because of a lesson with the students on how they should conduct themselves appropriately in different situations. The title "We can do both" is meant to get across the idea that Mentor Waco students should always look their best whether they're in casual settings or professional settings. I wanted to teach them how to dress and act appropriately in professional settings. I wanted them to be equipped with the knowledge and tools needed to be versatile and to conduct themselves well in any situation. That idea grew into an event and "We can do both" day was born. The primary purpose of this event is to build confidence, expose the students to the world of professional development and dress, and to introduce the critical skills needed for speaking in a professional setting.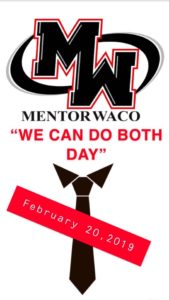 During the whole school day, on February 20, 2019, the students of Mentor Waco will dress in business professional attire. Throughout the day, students will be asked preselected questions by Tennyson Middle School faculty and staff. This will give the students a chance to practice appropriately introducing themselves in a mock professional setting.
After the school day is completed, the professional etiquette portion of the event will begin. The students will share a meal during which they will receive training on proper etiquette such as setting the table, selecting the appropriate silverware for the various dishes, and acceptable table manners. The speaker for the event will be Waco police Officer Stan Mason.
We invite you to learn more about Mentor Waco. If you are interested in becoming a mentor, donating professional attire or making a donation please send us an email or click the donation box on our website and on our social media sites:
---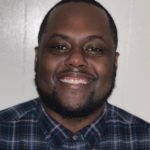 Jeremy Davis is the founder of Mentor Waco. He is the son of a preacher which is where he learned how to serve and make a difference in people's lives through actions. He has been a mentee in various programs that taught servanthood, etiquette and the importance of character and integrity for young men. He is a 2013 graduate of Midway High School, attended Stephen F. Austin, and pledged to be a member of Alpha Phi Omega National Service Fraternity. He was awarded The Presidential Volunteer Service Award in 2018. He was a part of Black Men For Bernie, one of the largest grassroots organizations during the 2016 presidential election. He taught at Standing Rock Indian Reservation School during the pipeline standoff, and he is currently a Behavioral Specialist Aide at Tennyson Middle School. The word he hopes people would use to describe him is "servant."
The Act Locally Waco blog publishes posts with a connection to these aspirations for Waco. If you are interested in writing for the Act Locally Waco Blog, please email [email protected] for more information.
(Visited 360 times, 1 visits today)