In the spirit of March Madness … don't give up on pursuing championships even in life after basketball!
By Krissica Harper
The cliche term of "finding your first love" came through the conduit of basketball for me.
Since the age of 5, that's what I did. I played it well and played it at a high level. Every athlete who wants to go pro gets told to have a Plan B. I won't say that they never listen, but it can fall on the ear that is a little resistant to that advice.
For me, I wanted to play in the WNBA. Now, as a 5'0" point guard, my chances were slim, but I believed it wholeheartedly. Fast forward to my sophomore yr. of collegiate basketball, I go down with my last (and 6th) concussion of my career. I had been diagnosed with a back and petite brain injury that ended my career for good (completely healed now, gratefully).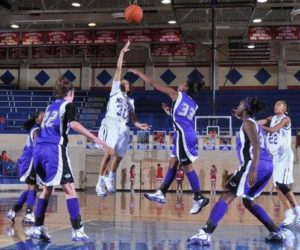 For 15 years I woke up every morning with the clear purpose of learning and training and struggling towards becoming the best. Then it was over. I didn't come close to many of the goals I set out to achieve. I was not only brutally hard on myself; I was depressed. Finding my way, and learning "Krissica" outside of the game of basketball was and is one of the hardest transitions and difficulties of my life.
I choose this story because that was my first experience with "the halt" – that pause in life when you wonder why you exist. You question God and wonder what's next. I was the basketball girl. I had my plan set. I was in God's will. Why would this happen to me? I was a 20-yr. old millennial, so I needed those questions answered by the end of the next day! But, God is so intentional and meticulous, and you don't always learn that until you're at your lowest point. Through this experience I learned a great deal about the love of God and God's purpose for my life. The greatest lesson of all was learning to be useful for Christ.
So, "what did I do?" I would say that I didn't give up on pursuing championships. The championships that arise in all areas of our lives. I continued to believe that God still had a plan for me. I decided that I was going to be useful, and that I couldn't let the ball stop bouncing.
Now I am given the opportunity to work with students and athletes who struggle through the same transitions in life. We all have the halt… which comes many times over in our lives.
This time, my ball is the gift of empowering students to achieve excellence. I take those lessons and I apply them to my work with young adults in academia. As though I were 20 yrs. old again, waking up before the sun to train, I know I am made for this work. This time I know not by the circumstance of my dribbling or shooting skills, but rather by the pull somewhere in my chest when I am allowed to look at a student during a hard moment, or walk with a student while they are pursuing God's will.
Lastly, I never lost my teammates; colleagues who are in the same fight for wins for and beside our students and communities. The transition was painful but purposeful, and I am who I am because of it. The journey I embarked on almost 10 years ago give me the strength, patience, and discernment I need to lead students today. If I could go back, I wouldn't change a thing; I think I found the answer I was looking for so many years ago – this is what I was born to do, too.
To everyone transitioning, questioning, doubting: Keep hoopin', running, shooting, swinging, throwing… it may not be a ball or what you thought it would be, but God has so much in store for you and you will fall in love with what he has created for YOU to specifically do here on earth!
---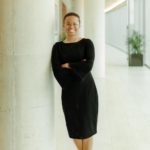 Krissica Harper is a coach and educator who is passionate about helping students, athletes, and professionals identify and develop their gifts and talents to live their lives in purpose, on purpose. Krissica is a proud Wacoan (Waco,TX native) and alumna of Henderson State University; and recent graduate of St. Edward's University, where she completed her Masters in College Student Development.
(Visited 23 times, 1 visits today)