Top 10: Reflections on Leadership Waco
Top 10 "Most Opened" Blog Posts of 2019: # 6
By Austin Meek
As someone who thought he knew a lot about this city before starting Leadership Waco, I finished the Greater Waco Chamber's year-long training course with a more robust and nuanced view of the issues and opportunities facing Waco than I'd ever dreamed possible.
I've hosted "Downtown Depot," my radio show and podcast that airs on 103.3 KWBU-FM, for almost three years. On the program, I interview the small business owners, civic leaders, and engaged citizens leading Waco's revitalization. I've spent literally hundreds of hours thinking about this community, both by myself and with other engaged parties, and did not expect to find much that I didn't already know through Leadership Waco.
But, of course, as it has time and time again, Waco surprised me.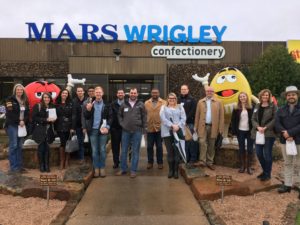 Before Leadership Waco, I never knew that Mars Wrigley, which operates a confectionery on Texas Central Parkway, is the single largest consumer of granulated sugar in the world, and 85-90 percent of Skittles, Starburst, and Snickers bars in North America are made right here in the heart of Texas.
Before Leadership Waco, I was unaware that historic Oakwood Cemetery, nationally known for its collection of angels adorning headstones, bears the remains of three Texas governors – Sul Ross, Richard Coke, and Pat Neff.
I'd never heard the incredible story of perseverance from Melissa Pardun of Maker's Edge, a now-popular makerspace on 18th and Austin Avenue. After opening in January 2015, Melissa spent four months wondering why she'd followed this hair-brained dream before finally registering her first paying member in May. Despite the slow start, Maker's Edge now serves between 100-120 members and employs six people.
Through Leadership Waco, I discovered a community that punches above its weight class in nearly every category. Whether it was the breadth and depth of the city's non-profit network, or the quality of cultural offerings from the Waco Symphony Orchestra and Cultivate 712, or the millions of dollars poured into researching renewable technologies at the Baylor Research and Innovation Collaborative (BRIC), it's clear that Waco is no longer just a sleepy town on the Brazos. It's a rapidly developing metropolis with the resources, strategy, and ambition to become the next great Texas city.
Through its monthly gatherings focused on specific industries, Leadership Waco helped me to see a complete picture of our community. It also introduced me to contemporaries who have a similar vision for what Waco can become. I hope you'll consider applying for Leadership Waco and watch as your understanding and admiration for this city grows.
---
The Waco Chamber is accepting applications for Leadership Waco Class XXXVI is until Friday, May 24. Please click here for more information.
---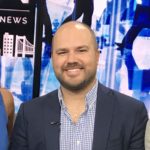 Austin Meek is an entrepreneur based in Waco, Texas. For his media company, Waco Business News, he hosts the bi-monthly radio show and podcast, "Downtown Depot," which first aired in September 2016 on 103.3 KWBU-FM. On "Downtown Depot," he dialogues with the small business owners, civic leaders, and engaged citizens spearheading Waco's revitalization. He also owns and operates Pokey O's Cookies and Ice Cream in Waco and is developing real estate on Elm Avenue. Vox, Waco Business News
The Act Locally Waco blog publishes posts with a connection to these aspirations for Waco. If you are interested in writing for the Act Locally Waco Blog, please email [email protected] for more information.