After School Program in South Waco in need of sponsors for snacks and meals. Can you help?
By Khristian Howard
If you've been around Waco for a while, you have probably noticed tons of service opportunities, programs, and projects – and many of these are kid-centered. Right now, the city is sprinkled with summer meal sites ranging from traditional sites like rec centers and schools to mobile meal busses. This summer, Waco ISD even premiered a food truck to serve meals to kids in low-income areas! In the hype, it is easy to see the passion that exists around feeding children. The momentum continues to grow throughout the school year, as after-school enrichment programs pop up on every side of the city. In McLennan County, there are over 14,000 children experiencing food insecurity, so being able to provide a meal for a child is integral in shaping a healthy future for this community (Map the Meal Gap, 2019). Larger organizations like the YMCA and Boys and Girls Clubs have the abundance of resources necessary to provide food for their participants; however, for smaller after-school programs, meeting this need can be more challenging.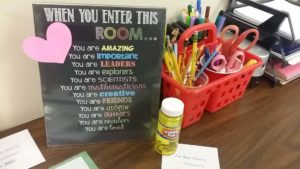 Such is the case for NewLife Alliance, a Christian 501(c)3 organization that "fosters communities of encouragement and empowerment for people of all ages and abilities." Nationally, NewLife Alliance represents a collection of businesses, community organizations, churches and schools. Here in Waco, in Red Oak Townhomes (located at 4510 S. Third Street in Waco), the organization functions as an after-school program that provides educational and spiritual enrichment for the children living in this community. We sat down with Jina Jones, Program Coordinator, for Red Oak Townhomes, to talk about the value that the program brings to the community and its children.
Here's the Scoop…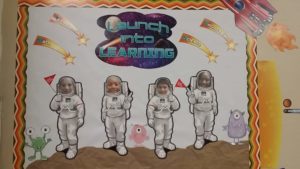 "There are so many valuable pieces," Jina shared, "from spiritual studies, to health and nutrition events, to counseling and community safety events, [and even] direct support with toiletries and goods…but I would have to say that the youth program is the most valuable piece." Being able to reach the youth means everything to this community, and NewLife Alliance serves to meet a serious gap for parents with limited resources. "Providing help with homework, meals, spiritual studies, and character building in a safe environment for our youth is such a huge help to the families that are income challenged and may not be able to pay for the cost of after-school care otherwise," stated Jina.
Meal and snack sponsors needed
However, the program itself is experiencing a tight limit on resources as well. The previous meal sponsor for NewLife Alliance is no longer able to extend meal services to the part of town where the Red Oak Townhomes are located. This leaves the program without a way to ensure food for the children who participate. Jina expounded on just how serious the current predicament is for the life of the program and the kids who participate:
"We never truly know the struggle of each family here on the property and whether the meal we provide will be the last meal of their day or maybe just the healthiest meal they receive. Our problem is that because we are a non-profit, we run [out] of donations and sometimes struggle to meet the needs of the families because of lack of donations. Donations mean the world to families in need of help."
Can you help?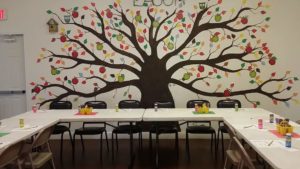 For this reason, we are asking you to consider making a donation of food or money to help Jina and NewLife Alliance continue to feed the children in their programs. Food options range from full, hearty meals to simple snacks, so no contribution is too small. NewLife Alliance has been serving Red Oak Townhomes in Waco for 14 years, and with your help, the program can continue to meet the needs of children and families there.
Sign Me Up!
So, if you would like to make a donation, here are a few things to keep in mind:
This program meets three times a week on Tuesdays, Wednesdays, and Thursdays
Each week about 20 – 25 kids participate
The program coordinator has opted to keep all meals and snacks peanut-free due to severe allergies among the kids
To make a donation or to get more information, please reach out to Jina Jones, NewLife Alliance Program Coordinator in Red Oak Townhomes at [email protected], or Khirstian Howard, AmeriCorps VISTA at Texas Hunger Initiative at [email protected]. We truly appreciate your help and support for the community!
---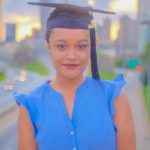 Khristian Howard is an Atlanta native and a recent graduate of Georgia State University where she earned a Bachelor's Degree in Social Work. She has a passion for empowering communities through service, and seeks to connect advocacy to creativity. Currently, she is serving as the AmeriCorps VISTA for Texas Hunger Initiative Waco, where her work focuses on fostering collective impact to improve health and eating habits in East Waco. When she is not working, you may find her sharpening her culinary skills or exploring new poetic and artistic pathways.
The Act Locally Waco blog publishes posts with a connection to these aspirations for Waco. If you are interested in writing for the Act Locally Waco Blog, please email [email protected] for more information.
References:
Map the Meal Gap. (2019). Overall and child food insecurity by county in 2017. [Table] Retrieved from https://public.tableau.com/profile/feeding.america.research#!/vizhome/2017StateWorkbook-Public_15568266651950/CountyDetailDataPublic