Top 10: MCC Alum Sweetening up the Neighborhood!
Top 10 "Most Opened" Blog Posts of 2019: # 2
By Phillip Ericksen
Eddy Garcia is bringing some sweets back to the neighborhood.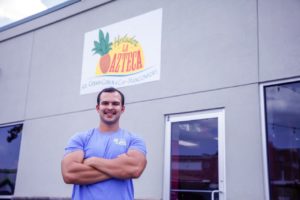 The 23-year-old McLennan Community College graduate is opening Helados La Azteca No. 2 – a Mexican dessert shop – at the intersection of Colcord Avenue and North 15th Street.
The shop opened Saturday in the growing North Waco area primed to celebrate local business and the Hispanic culture of the neighborhood.
Garcia was born in Los Angeles and moved to Waco with his family when he was 8 years old. He earned his associate of arts degree from MCC this Spring, on top of a certificate of completion from the MCC Fire Academy in the Fall of 2017.
"A lot of doors open up with school," he said. "You've got to find the right opportunity and take it, and that's what I did. As soon as I got my associate's degree, this is what I've been doing since."
Garcia thanked Bradley Turner, an associate professor of environmental science, who especially motivated him.
"I was taking his class while I was opening this up," Garcia said. "He motivated me so much."
Garcia's family operates the original location of Helados La Azteca at 3302 Franklin Ave. This new shop will sell Mexican ice cream, paletas, fruit and other Mexican desserts. It will also carry Blue Bell ice cream, a Texas favorite.
World Cup Café and Fair Trade Market, Jubilee Food Market and D's Mediterranean Grill surround the area that also includes Baked Bliss Baking Company, West Avenue Elementary School, Grassroots Community Development and Family Health Center.
Mission Waco, a local nonprofit, owns Garcia's space known as The Colcord Center. Garcia credited the strength of the neighborhood and the support of all involved in the project.
He also plans to partner with the Cen-Tex Hispanic Chamber of Commerce and participate in events with other local businesses.
The location of Helados La Azteca No. 2 is just a short drive from MCC, where thousands of students are on their pathways to either a new profession or a promotion in their current field.
Potential students may explore courses and register at mclennan.edu.
---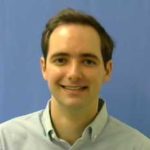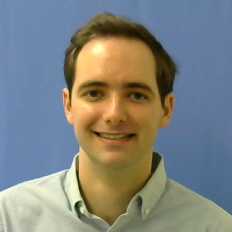 Phillip Ericksen is the marketing and communications specialist at McLennan Community College. For about four years, he was a journalist at the Waco Tribune-Herald covering higher education and local government. He enjoys following the news, reading books and drinking coffee. As a San Antonio native, he is an avid fan of Mexican food and the Spurs basketball team. He holds a bachelor's degree in journalism from Baylor University. He can be reached at [email protected].
The Act Locally Waco blog publishes posts with a connection to these aspirations for Waco. If you are interested in writing for the Act Locally Waco Blog, please email [email protected] for more information.