Getting updated on the "State of" just about everything!
By Jessica Attas
Fall is here and what is MORE exciting than even pumpkin spice?! Policy!
For that reason, the Greater Waco Chamber of Commerce is excited to announce our fall State of Series! This four-part series is aimed at educating and engaging folks in the important policy discussions at the local, state, and federal levels, with a special event focused on one of the Chamber's top priorities: a strong workforce and education pipeline.
The series kicks off with State of the City and County with Mayor Deaver and Judge Felton, Wednesday, November 13at 11:30 a.m. at Ridgewood Country Club. As if Judge Felton's humor isn't reason enough to attend, Mayor Deaver is not running for reelection, so this is a wonderful chance to come thank him for his faithful service and hear about the last year's accomplishments in his tenure.
The State of Public Education is next in the lineup (registration closes Nov. 11), and will be a breakfast event on Wednesday, November 20 starting at 8:30 a.m. at the Baylor Club. This exciting event, brought to you in collaboration with our area P20 Council, will provide updates from Midway ISD and Waco ISD Superintendents Drs. Kazanas and Kincannon, followed by a keynote by Commissioner Mike Morath. The 86th Legislative Session saw the passing of House Bill 3 and an additional $11.3 billion for public education! Commissioner Morath will walk through the many strategic goals afforded by this bill and we'll have the chance to hear from two of our area superintendents on how their districts will utilize these funds. Doors will open at 8 a.m. and attendees will have the chance to visit with area students and educators, as multiple school districts – and the Waco Chamber's own LEAD Mentorship Program – will be in our School Spotlight booths around the periphery of the room. Schools will showcase the unique ways they are educating our youth and preparing them for post-secondary success: career & technical education, apprenticeships, mentoring, teacher externships, and more! This year we are also very excited to welcome other organizations from around the state who will have booths with research information about their work and how you can get involved. From Raise Your Hand Texas to the Coalition for Apprenticeship Partners in Economic Development to the Texas Education Grantmakers Advocacy Consortium and more, you won't want to miss the chance to learn about the great work being done across the state to strengthen our education systems and how you can engage!
State of the Nation follows on Monday, December 2 at 11:30 a.m. at the Baylor Club. While U.S. Congressman Bill Flores has announced he is retiring, he will continue to vote for our district for the next sixteen months! This is a great chance to share our priorities for these remaining months, and hear his thoughts and observations on federal policy in 2019 and what lies ahead. Additionally, we are thrilled to welcome famed economist Dr. Ray Perryman to join this conversation and share his perspectives on economic trends and forecasting as we go into 2020. Perryman was recently recognized at the International Economic Development Council conference with the Chairman's Lifetime Achievement award. Our Chamber is excited to welcome such a distinguished speaker and guest!
The series will conclude with State of the State on December 12 at 11:30 a.m. Baylor Club. At present, we have three fantastic panelists confirmed: Representative Kyle Kacal; State Demographer Lloyd Potter; and Texas Workforce Commissioner Julian Alvarez. We'll have a great discussion about demographic and workforce trends in the state and how the state is responding with policy to meet our opportunities and challenges. A legislative panel will follow with our elected state officials who join us!
These are ticketed events, open to the public and registration is closing soon! We hope you will join us and come to learn more about the opportunities and challenges for our community, state and nation, and how you can be a part of influencing policy for good!
Visit us online at wacochamber.com/state-of-events/ for more details, ticket prices and registration.
---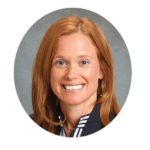 Jessica Attas is the vice-president of public policy for the Greater Waco Chamber of Commerce. She works with key state and federal elected and appointed officials to advocate on key issues of community and economic development.  Attas loves thinking about solutions for big challenges, and when her schedule allows, enjoys serving as a professor in the Baylor Interdisciplinary Core Honors College. Attas has two sons and a pup who keep her busy during "down time."
(Visited 104 times, 1 visits today)