A Conversation with the Support and Empowerment Program at MCC
By NiCosha Nelms
Letitia Monsey, interim coordinator of the Support and Empowerment Program at McLennan Community College and associate director of the Completion Center, answered some questions about the program and the purpose it serves for students.
The interview has been lightly edited and condensed for clarity.
Tell us about the Support and Empowerment Program.
This program began in 1979 as a community service of the Junior League of Waco, Inc. The focus was on serving single parent and displaced homemaker students at MCC. As of Fall 2019, the program has expanded to serve a broader population of students in need. Our purpose is to provide them with social, academic, and financial support so that they can do well as a student.
The idea is to support the student holistically, not just as a student but as a person, so that they may be successful in their family life or any relationships they may have. We want them to grow as a person outside of their academic experience.
What are the services and the resources the program offers?
We provide them with a success coach, workshops every semester that are offered on a variety of topics, funds for childcare or transportation, crisis intervention, financial benefit, and much more.
How can students participate?
The application is posted each semester on our website, and it's due a month before the enrolling semester starts. Students have to apply, and we thoroughly review if the applicants are under one of nine different populations. They have to be in a workforce degree plan, be enrolled in at least nine hours of credit towards that degree plan (six hours face-to-face or on campus) and have maintained 2.0 cumulative GPA.
What are some of the responses you have received from the program?
Our students are drawn to the program because of the financial benefit, but they sing the praises of the program because of the support they received from their coaches. They find peers to connect with that share similar goals and help them to see they are not alone and are fighting the same battles they are fighting.
Tell us one thing you would want your students to take from this whole experience.
I would hope, the ability to ask for help. I believe everyone has a hard time giving that advice instead of taking it. I think that is the trick to being a successful college student, is learning to ask for help. I assume most of the students in the program have essentially done everything alone or without any type of help, so they pride themselves in that independence. There is always somebody who has been where you have been, and if you learn to confide in someone, they can help you get plugged into the right resources.
Visit www.mclennan.edu/support-and-empowerment or call the Completion Center at 254-299-8226 for more information about the program and services. 
---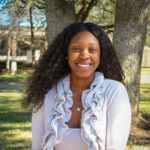 NiCosha Nelms is a Marketing and Communications Intern at McLennan Community College. She is a senior at Baylor University studying Journalism, Public Relations and New Media with a minor in Business. She hopes to work in sports or entertainment. She is from Teague, Texas and likes creating YouTube videos.
he Act Locally Waco blog publishes posts with a connection to these aspirations for Waco. If you are interested in writing for the Act Locally Waco Blog, please email [email protected] for more information.
(Visited 176 times, 1 visits today)