TSTC Culinary Arts Program: Great opportunity for Students. Great food for the rest of us!
By Andie Chilson
Chef Michele Brown is the head of the Culinary Arts Program at Texas State Technical College where she has worked since September 2018. Chef Brown is a member of the Epicurean World Master Chefs Society, Les Dames d'Escoffier and the Texas Chefs Association. She has also competed in the IKA Culinary Olympics.
Andie Chilson: Give me a general overview of the TSTC Culinary Arts Program – what can prospective students expect?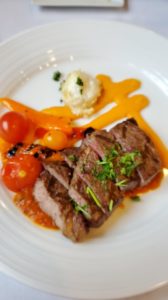 Michele Brown: It's only five semesters for a degree, which is fantastic. And it's a real degree – not just, you know, a paper or a certificate or something like that. It translates to all colleges, which is fantastic if a student wants to go and get their bachelor's. When a lot of our students come to the program they don't realize that you can get your bachelor's in food science or accounting management. There are other ways rather than just going in to the kitchen. And what we try to do is train them to become managers and owners. That's our goal. We're trying to give our students the background and the credentials that they need to have.
I just got back from Germany where I competed in the culinary Olympics and came home with a silver. And it was really fun to have the students come in and see what we were doing. You know, see the huge amount of work that goes in to all the practices and washing your dishes and, you know, the lack of glamor. And it's also a kind of international networking. So if a student comes to me and says, 'I really want to travel,' well, I have about four people in four different countries that I can call and say, hey, I've got a student who may want to come in and work with you, and try to make that happen.
AC: So, what kinds of students does the program attract? What is the typical demographic?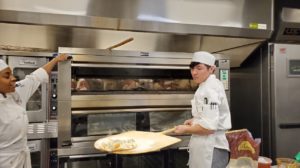 MB:I have students who have been looking at the school since eighth grade. They graduated from high school and came in. And I have students who are in retirement and doing it for fun. I have some business owners or chefs that need to get their credentials. In the past I've had research chefs that needed to get their credentials, their culinary degree or certificate so that they could move forward in their jobs. So, I get everybody. And in Waco, we're the only facility within the TSTC family that has housing. So younger kids all over Texas could come and get a culinary degree for a fraction of the cost of what it would be to go to a private school.
AC: So as far as the dining room goes, is it open to the public? Can anyone come and try your students' creations?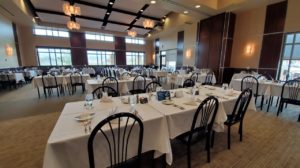 MB:Absolutely. Every Wednesday and Friday about four weeks into each semester, we open up the restaurants. It runs for about eleven weeks and it's Wednesday and Fridays. And the cool thing about it is that in the second semester, students are thrown out into the dining room to be servers. So, they learn to respect the front of the house, understanding the soft skills of dealing with clients and trying to understand how the front of the house works so that they can be a little more empathetic. Or they may say, 'Hey, wait a minute, what am I doing in the kitchen? I would rather be out here dealing with people.' It gives you the opportunity to figure out where you want to be.
The students that are cooking the food are doing their capstone. And not only do they cook the food, but they decide the menus. They research the food, they get out and train each other. So, they are basically the chefs. You don't see that at many other schools.
AC: And how expensive are the dining events?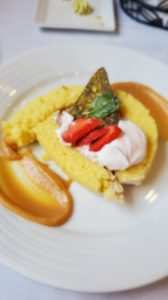 MB: Between $25-$60. And anything that we do for the public, all of that money that we make goes right back into the program. We are not funded 100% by the state, so we need to bring in funding to purchase beautiful cuts of meat and fabulous chocolate and things that students wouldn't be exposed to at a different school. We're really trying to bring in some great stuff and have the students handle the protein multiple times,and that's something that people don't really think about. We also encourage our students to work during their classes, so we have all kinds of jobs posted at all times.
AC: Well this sounds like a great opportunity for students looking for a career in the culinary world as well as Wacoans looking for a terrific meal!
---
Example Menu
Argentina by Anahi Guerrero
STARTERS
Chipas
Baked cheese-flavored rolls with cilantro butter
Complimentary Argentinian-Style Soup with pumpkin puree, pork steak bits, diced onion, butter beans and sliced spring onions – $2.25 cup, $2.75 bowl
Heart of Palms Salad with sliced shallots, Roma tomatoes, radishes, diced avocado, chopped cilantro, capers and Heart of Palms with a sherry habanero vinaigrette – $2.25
MAINS
Roasted Argentine Frenched Chicken Breast Salad with roasted French chicken breast, chilled green beans, carrots, marinated mushrooms, diced tomatoes, roasted baby potatoes and spicy garlic salsa – $7.15
Choripan – Grilled turkey chorizo in a hoagie bread topped with a parsley aioli and a tomato-onion relish, a side of baked parmesan fries and house-made spicy pickles – $7.15
Fish Baked in a Banana Leaf – Banana-steamed cod fillets with roasted tomato sauce, coconut lime rice, grilled yellow squash, fruit salsa and julienned fried onions – $8.25
Argentinian Grilled Chimichurri Steak – Grilled beef steak with a roasted sweet potato puree, marinated mini bell peppers, pickled cherry tomatoes, au gratin cauliflower and a red chimichurri sauce – $8.25
DESSERT
Pionono – A sheet cake filled with an infused strawberry-Malbec whipped cream with sliced strawberries, candied mint leaf, chocolate pistachio shard, dulce de leche drizzle and whipped cream – $2.95
BEVERAGES
Soft drinks, regular iced tea and flavored tea of the week – $1.25
Pineapple Juice – $2.25
---
The dining room is located at 109 8th Street, Waco, TX at the corner of 8th and Campus Drive on TSTC Campus.
Lunch is served from 11 AM – 12:15 PM. $10-12. For reservations  call 254-867-4868
Gourmet to Go and Tours are available 8 AM – 5 PM. $5-8.  
For more information about the TSTC Culinary Arts Program, visit their website at https://www.tstc.edu/programs/CulinaryArts.
TSTC is a part of SkillsUSA and is a SkillsUSA international training site.
---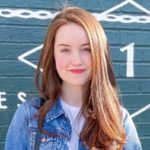 Andie Chilson is a senior at Baylor University studying journalism and creative writing. She is originally from Houston, but Waco has quickly come to feel like a second home to her. Andie enjoys writing and digital content creation as a way to express her creativity and help people spread their message. In her free time, you can find her reading anything by Brené Brown, doing yoga or exploring downtown Waco. Andie is so excited to be working as part of the Act Locally Waco team this semester!
The Act Locally Waco blog publishes posts with a connection to these aspirations for Waco. If you are interested in writing for the Act Locally Waco Blog, please email [email protected] for more information.
(Visited 403 times, 1 visits today)