By Kristi Pereira
When the staff from McLennan Community College's Continuing Education Department left for Spring Break, none of us imagined the adjustments and decisions to which we would return due to COVID-19. I would venture to say most of our community can relate. As more news and facts were released about the virus, we made daily, sometimes hourly shifts with classes and trainings offered through Community Programs, Corporate Training, Health & Human Services, and the Highlander Ranch.
It would have been easy to default to frustration, but instead, like the rest of the faculty, staff, and administration, we chose to see this as an opportunity for growth and creativity. And while we have had to postpone and even cancel some classes, we have not halted our services to the community.
Community Programs continues to offer classes, but virtually, such as an online breadmaking class that was held this past weekend, Photoshop for Artistic Expression, Hand Lettering, and Pizza Making to name a few. Other instructors have come forward, and are in the process of developing and proposing online content for our community as well.
Corporate Training has utilized an online format called Ed2Go as an alternative to face to face courses. They redirected any course that had an equivalent to Ed2Go, and created virtual courses where there was not. In fact, there are a number of courses and topic areas available on the Continuing Education Ed2Go page that anyone in the community can access. The page can be found at https://www.ed2go.com/mccandyou/ Furthermore, Health & Human Services has also transitioned both Nurse Aide and Medication Aide training to an online format and simulation lab training.
We want to commend all of you who have taken on the challenge of pivoting to virtual offerings for your students, clients, and customers. I think we've all learned a thing or two about technology and what it has to offer over the past few weeks. We hope you are able to find an opportunity during what might be a slower time to learn a new skill, or take advantage of some personal or professional development opportunities through McLennan Community College Continuing Education. In turn you will not only personally benefit, but you will be supporting local instructors, entrepreneurs, and business owners who provide Continuing Education courses for us. For those interested in participating in a Continuing Education class, you may register online at cereg.mclennan.edu, or give us a call at 254-299-8888.
MCC Continuing Education remains committed to our personal mission to engage, enrich, and educate our community. Overall, we encourage you to do the same, and never stop learning.
---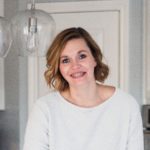 Kristi Pereira is the Coordinator of Community Programs for McLennan Community College Continuing Education. She and her husband, Hermann and two children have called Waco home for the past 13 years. Kristi loves Waco, reading, being outdoors, and spending quality time with family and friends.
The Act Locally Waco blog publishes posts with a connection to these aspirations for Waco. If you are interested in writing for the Act Locally Waco Blog, please email [email protected] for more information.
(Visited 223 times, 1 visits today)