Classes, Food Pantry, Success Coaches and more still available for MCC students
By Phillip Ericksen
The spread of the COVID-19 virus into a pandemic has caused mass disruption to the world, and McLennan Community College is responding.
Here are a few of the major changes MCC has made to protect the well-being of students and keep them on their academic journeys.
Spring Break was extended for students for the week of March 16-20.
All courses are being conducted online for the remainder of the Spring 2020 semester.
All resources that students would normally access on campus are now available in an online format.
These difficult decisions have been made with a top focus on students' health and academic progress. While this semester is not ending according to the original plans, MCC is adapting to these circumstances behind the work of students, faculty, and staff.
For example, students may access free groceries from Paulanne's Pantry through a curbside pickup system.
Success Coaches, which work directly with MCC students to help connect them with resources, are also still working and accepting new students.
All faculty and staff members are working to keep students on their academic paths. Most employees are working from home, in accordance with social distancing guidance. Professors have restructured courses into an online format, with many using the video conferencing software, Zoom. Bonnie Sneed, director of choirs at MCC, recorded a video of one of her classes onto the Sing at MCC Facebook page. Her students are remaining optimistic and encourage new students to enroll at MCC.
Students in need of WiFi access may go to Parking Lot E in front of the Highlands gym on campus between 7 a.m. and 9 p.m. for free access. Users must remain in their cars or at least six feet away from other individuals. Campus Police are patrolling the area and are available by phone any time of the day or night at 254-299-8911.
The City of Waco has also announced free WiFi opportunities in the parking lots of the Waco Convention Center and the four library branches.
MCC officials once again remind the entire Waco community to frequently wash their hands and practice social distancing. Preventing the spread of COVID-19 is of vital importance for the United States and the entire world. Implementing basic health and safety tips is the best way to stop the spread.
For all campus updates, visit www.mclennan.edu/covid. This site contains campus messages from President Johnette McKown, student resource updates, tips for online courses, and much more.
---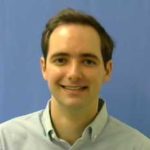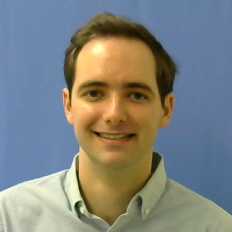 Phillip Ericksen is the marketing and communications specialist at McLennan Community College. For about four years, he was a journalist at the Waco Tribune-Herald covering higher education and local government. He enjoys following the news, reading books and drinking coffee. As a San Antonio native, he is an avid fan of Mexican food and the Spurs basketball team. He holds a bachelor's degree in journalism from Baylor University. He can be reached at [email protected].
The Act Locally Waco blog publishes posts with a connection to these aspirations for Waco. If you are interested in writing for the Act Locally Waco Blog, please email [email protected] for more information.
(Visited 258 times, 1 visits today)