Six Financial Aid tips for College Students in the Wake of the Corona Virus
By Rolando Rodriguez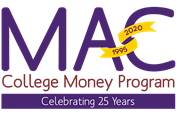 The COVID-19 pandemic has upended our daily routines and challenged the way schools and colleges across the country operate. These unprecedented times are especially troubling for our most vulnerable population, including the elderly, those with serious underlying medical conditions, young children, low-income families and first-generation college students.
Despite these challenges, Waco Foundation's MAC College Money Program remains committed to supporting low-income students in McLennan County. Even though our physical office may be closed, MAC Program staff are still available to assist students with the college financial aid process through phone, text, email, social media and virtual Zoom meetings during regular office hours.
The MAC Program's role in the community is to make college affordable with grants, scholarships and financial aid assistance. That hasn't changed. Included below are six financial tips available to college students.
Emergency Grants
Under the Coronavirus Aid, Relief and Economic Security Act (CARES Act), colleges and universities received $7 billion in funds specifically designated for emergency financial aid.
According to a statement from Betsy DeVos, Secretary of Education, the emergency grants can be used to "cover expenses related to the disruption of campus operations due to coronavirus." Expenses include food, housing, course materials, technology, healthcare and childcare.
The application process and award amounts vary at each college. If you are a college student experiencing any financial hardships due to COVID-19, please contact your college's financial aid office as soon as possible. At this time, TASFA students and online-only students are not eligible.
Financial Aid Appeal
Each time you complete your FAFSA or TASFA, you and your family are using taxes that are already two years old by the time you start college. For example, the 2020-2021 FAFSA requires 2018 tax information. However, for many families, 2018 taxes are no longer reflective of their current financial situation, especially if they experienced layoffs or reduced hours.
Students can complete a financial aid appeal form (sometimes referred to as a special circumstances application) with their college's financial aid office. The appeal allows students to request the college to consider their current financial situation for 2020 rather than 2018 if there is a significant difference. Contact your college's financial aid office or visit their financial aid website for more information.
You can still receive federal work-study
If your school closes and you lose your federal work-study job, you may still be eligible to continue receiving work-study funds for the remaining period you were expected to work. The amount is based on your award amount rather than hours worked. Contact your college to learn more about their policies.
Pell Grant limits are waived
For students who are not able to complete college this semester, the CARES Act also allows colleges to waive lifetime limits on certain financial aid, including the Pell Grant. Typically, a student is eligible to receive 12 full-time semesters of Pell Grant during their lifetime. Pell grant money used this semester won't count toward your lifetime limit.
Similarly, students' satisfactory academic progress requirements have also been waived. If a student was no longer able to complete their courses because of COVID-19, they will not be penalized. The student will not be asked to repay any Pell Grant funds, and they will not lose their satisfactory academic standing.
Some students can receive stimulus checks
Since many students are over 16 and still claimed as dependents on their parents' taxes, they are not eligible for stimulus checks provided under the CARES Act. Students who are not claimed as dependents on someone else's tax return are eligible to receive the stimulus check. Generally, a full-time student under the age of 24 is considered a dependent if their parent(s) provide more than half of their support.
Be patient
Many colleges are slowly beginning to roll out their emergency grant applicants along with other policy changes related to the CARES Act. However, colleges, like many of us, are working remotely and with reduced staff. Please be patient with your college's financial aid office when you call or email.
While your health and safety is always the priority, please take this time during social distancing to check off the last few items on your college checklist and contact your college's financial aid office for more information about additional funding opportunities to help with any COVID-19 financial hardships.
If you have any questions or need assistance with your FAFSA, TASFA or other financial aid paperwork, the MAC Program is available to help.
Rolando Rodriguez – 254.327.1177 (Call or text) – [email protected]
Maria Arevalo – 254.327.1171 (Call or text) – [email protected]
---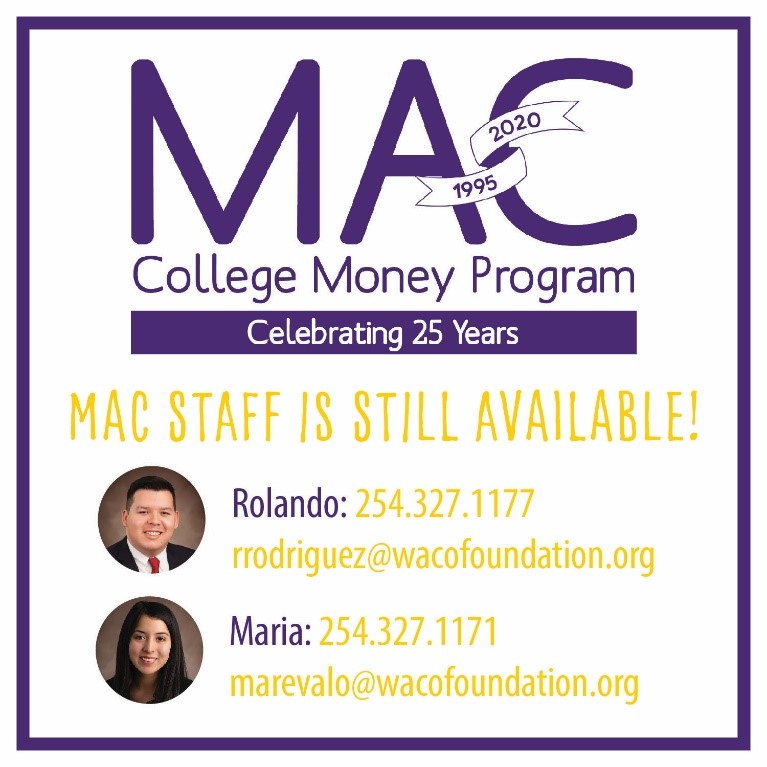 ---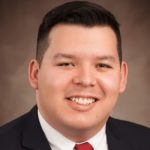 Rolando Rodriguez is from a small town in Coahuila, Mexico and was raised in Waco. He graduated from Baylor University with a Bachelor of Arts in professional writing and from University of North Texas with a master's of science in digital communication analytics. He has been at Waco Foundation since January 2017 and is the Senior MAC & Scholarships Coordinator. His role at the Foundation is to manage scholarships, serve as an advocate of higher education for all students in McLennan County regardless of financial circumstances and assist McLennan County students with the financial aid process for college. Rolando is passionate and honored to serve the community through the same program that paved the way for him.
(Visited 373 times, 1 visits today)