MCH Family Outreach: Creatively working to keep families strong, connected and together
By Sara Beth Stoltzfus
I was emailing folks a few weeks ago about MCH Family Outreach and the services we provide, sharing that while we are getting creative with our methods (using video chats, phone calls, dropping off items outside homes) we are still open for business during COVID-19. The response I got was, "I think someone should expand on this lovely list and make it into a blog post to share on Act Locally Waco. I think there are many in the community who would benefit from knowing more about what you do!"
I agree! So here goes.
Basically, MCH Family Outreach exists to support families; to help keep families strong, connected and together. We do this through in-home case management programs, parenting classes, and support groups for caregivers. We do this work with many different types of families: families with very little income, families with high income, families with infants as well as families with teenagers. We work with both English and Spanish speaking families. We work with grandparents, aunts/uncles and other relative caregivers as they search for resources, parenting ideas and support. Our services are free and our services are voluntary. And we can meet in a family's home or another comfortable and safe place.
The goals we make with families through our case management programs are their own, not ours. We meet for one month to get to know a family before we officially set goals. That way, we do not throw a bunch of ideas at a family that they have already tried or cannot use. We try not to throw things in general. ; )
Here are examples of goals we can help with through case management:
We could help your family feel more connected by working on communication and bonding between family members.
We could help your family learn to handle difficult emotions by teaching self-regulation skills.
We could help brainstorm disciplinary strategies that work for your family.
We could help you become more confident in your parenting by providing information about your child's developmental stage and provide parenting tips.
If you are experiencing financial stress, we could help you connect to local resources, prepare a resume, complete a job search, create a budget and learn what benefits you might qualify for.
We can provide advocacy and support to you as you navigate the legal system.
We can help get you connected with appropriate therapists, counselors, doctors, food pantries, housing programs and other community resources.
We can help you navigate the school system, attend ARD meetings with you, advocate for special education services, etc.
We can help you explore self-care practices and supports that you need as a parent, including, but not limited to connecting you to local parenting groups or counseling.
I love the work that we are able to do at MCH Family Outreach because we are able to work creatively to help families reach their goals and find stability, connection, and even joy. Parenting is definitely not easy, even more so in the past month. Sometimes we all need a little extra support, someone to ask those tough questions, someone to vent to – then brainstorm solutions with, a non-judgmental person to check in with, for motivation and cheering on.
We are here to provide that support and would love to talk to you more about the programs we offer.
Call 254-750-1263 for our local Waco office or check out our website for more information about our case management programs, our parenting classes, workshops and support groups: https://www.mch.org/locations/waco/
Visit our webpage for the contact information of our 13 Outreach offices in Texas and New Mexico. https://www.mch.org/family-outreach-leadership/
---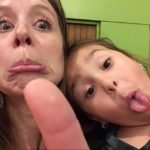 This Act Locally Waco blog post was written by Sara Beth Stoltzfus. Sara Beth is a Social Worker at MCH Family Outreach through the Methodist Children's Home. Sara Beth is originally from Pennsylvania but has been living in Texas for more than 10 years, 8 of which have been spent in Waco.
(Visited 221 times, 1 visits today)