New 10-Week Entrepreneur Workshop begins September 22, 2020
By Keshia Miller
Beginning September 22nd, WIBO Waco will launch their 5th year of workshops teaching new and existing entrepreneurs how to build profitable, successful businesses.
Many people struggle with starting or growing a business. This entrepreneurial workshop helps individuals overcome various obstacles and guides them to a successful path in starting or growing a business.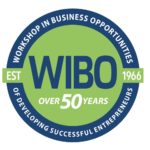 Nationally, "Workshop in Business Opportunities" also referred to as WIBO, was started in 1966 by Walter Geier and Mal Woolfolk to enable small business owners and budding entrepreneurs from underserved communities to obtain financial success by starting, operating, and building successful businesses that develop economic power, provide jobs and improve communities. Since the 1st workshop, WIBO has graduated more than 18,000 entrepreneurs, where 75% of WIBO grad's businesses were up and running within a year of taking the program, and 42% of companies saw an increase in revenue after taking the WIBO program.
The workshop is a success in Waco. "Fluff Wash & Fold is off to a great start due to Workshop in Business Opportunities!" say co-owners Stephanie & Lana. "WIBO taught us to develop our pitch, so that when an opportunity happens, we can be ready to spread the word about our service at a moment's notice. There was so much more that we've taken away and developed on our own with the support of our WIBO community!"
The upcoming workshop will be taught online due to COVID-19. This makes it even more readily available to entrepreneurs in the area.
Some of the business building topics that entrepreneurs will experience during this 16-week course include how to conduct market research to identify your ideal customers, promoting your business, making a profit, creating your pricing strategy, and other actionable and detailed steps that are excellent for a new or budding business.
There is a cost associated with the workshops. However, WIBO offers scholarships to people who are earning less than $40,000, veterans, and individuals who have been recently incarcerated.
For more information, visit wibowaco.org. Join us for a ZOOM info session on Thu Sep 10, 2020 7pm – 8pm (CDT). Click here to register.
Registration is open now for the workshop. Register online at https://www.wibowaco.org to register or by calling (254.292.2423).
Space is limited for the workshops. If you've found your life's passion and want to create a thriving business doing what you love, then the WIBO 10-week workshop is for you. Be sure to act fast.
---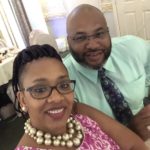 Rocky and Keshia Miller are the owners of Prosperity Tax Service and Prosperity Travel Group The Cruise Specialists are just two of their roles. They also founded East Waco Empowerment Project and put on the annual Feast in The East which provides a hot holiday meal and warm clothing for neighbors in Waco. They also organize the Workshop in Business Opportunities (WIBO). Rocky and Keshia have four children: Kameren, Rashaad, ReElle & Xjiani. They also have three grandchildren: Ava, Mattix & McKinley
The Act Locally Waco blog publishes posts with a connection to these aspirations for Waco. If you are interested in writing for the Act Locally Waco Blog, please email [email protected] for more information.