Plan to Vote, Says the NAACP


By Linda Jann Lewis, Waco NAACP Political Engagement Chairwoman
With so much turmoil, misinformation, and downright dishonesty surrounding the 2020 electoral process, the Waco NAACP is encouraging voters to develop a plan to vote. "The strategies that are being employed in 2020 are the same ones that have been deployed against African-American voters since the Jim Crow era," declared Waco NAACP president Dr. Peaches Henry. "Nevertheless," Henry insisted, "African Americans shall do what we have always done in the face of attempts to suppress and deny our right to vote. We shall vote—by any means necessary!" That's why the NAACP is urging African Americans to make a plan to vote.
First, get registered. Pick up a voter registration card at the post office or at the Elections Office. The last day to register to vote is Monday, October 5. Call 254-757-5043 to check that you are registered. Then plan to vote.
Plan A: Vote by Mail
The Elections Office will start sending mail ballots to voters September 18.
Mail-in ballots can be returned to the Elections Office at 214 N. Fourth St.
Call 254-757-5043 and someone will come to the curb. Bring ID.
If you are eligible to vote by mail which is the same thing as voting absentee, request a vote-by-mail/absentee ballot application immediately. The United States Postal Service is already seeing slower and delayed mail delivery. The way to combat such delays, says Waco NAACP Political Engagement chairwoman Linda Jann Lewis, is to request a vote-by-mail/absentee application for November's election now and once it arrives complete and return it. You may return it by mail or deliver it to the Elections Office. Note: If you change your mind and want to vote in person, you are free to do so. You do not have to have the ballot with you.
Those who are eligible to request a vote-by-mail application and vote absentee include: voters who are 65 years of age or older by Election Day, voters who will be absent from the county during early voting and on Election Day, voters confined in jail but not convicted, and voters who are disabled. Concerning voters who are disabled, Chapter 82 of the Election Code says if a voter has a sickness or a physical condition that is likely to do harm to her health if she votes in person, then she is entitled to vote absentee.
In May, the Texas Supreme Court ruled that having underlying conditions that make a person vulnerable to COVID-19 could be considered a factor as part of a voter's medical situation. The court left it up to voters to determine if they meet the election code's definition of disability. The Texas Supreme Court also ruled that voters make their own individual decisions about whether they have a physical condition such as the COVID-19 underlying conditions listed by the Centers for Disease Control.
The Supreme Court also held that election clerks have a ministerial duty to accept a voter's request for an absentee ballot, and they have no discretion to question, challenge, or deny a voter's request to vote by mail because of the disability that is the basis of their concern. Speaking to the Waco Tribune, McLennan County Elections Administrator Kathy Van Wolfe said no one will track how many voters claim a disability out of fear of coronavirus exposure.
Plan B:  Vote During the Early Voting Period
Early Voting Dates: October 13-October 30, 2020
TO VOTE CURBSIDE CALL 254-757-5043.
If you prefer to vote in person, vote during the early voting period when lines will be shorter or nonexistent and social distancing will be easier. You may vote in person even if you requested and received a vote-by-mail/absentee ballot. Parents: Make sure that your child who is away at college requests a vote-by-mail/absentee application. And you should certainly vote in person if you have not received your vote-by-mail/absentee ballot. During the early voting period, five vote centers will be available. Voters may vote at any vote center in the county no matter where they live in the county. Curbside voting is available if you are physically unable to enter the vote center without personal assistance or the likelihood of injuring your health. If you have signs or symptoms of COVID-19, consider curbside voting. To get curbside assistance send a companion in to the vote center to alert the election judge or call 254-757-5043.
To maintain social distancing protocols, the NAACP will lead two Souls to the Polls caravans on Sunday, October 18 and Sunday, October 25 at 2PM. Caravans will start in church parking lots and voters will wait in their cars to keep crowding down.
Plan C:  Vote on Election Day
Election Day is Tuesday, November 3, 2020 from 7AM-7PM.
If you are in line to vote by 7PM on Election Day, you must be allowed to vote.
TO VOTE CURBSIDE CALL 254-757-5043.
Vote in person on November 3, Election Day. Identify three vote centers and put their addresses in your phone. The Elections Office will not serve as a vote center on Election Day. There will be 34 vote centers available on Election Day. Some of them are Bellmead Civic Center, Carver Park Baptist Church, Dewey Community Center, Mart Community Center, McLennan Community College, Waco High Performing Arts Center, University High School, & Waco Multi-Purpose Community Center. Voters may vote at these and any other vote centers. Secure the appropriate voter identification (or alternative ID info) before Election Day. Come prepared to stay in line until you cast your vote. The wait could be hours. By law, senior citizens and handicapped individuals go to the front of the line. If you cannot stand in line for a lengthy time, consider voting curbside. Bring water, snacks, hand-sanitizer, a hat, a lawn chair, and a phone charger. Bring a slate card (a list with the candidates you want to vote for already printed). These are already available. Voters can no longer vote a straight party ticket, so having a slate card will decrease the time it will take to vote.
If you have trouble getting your absentee ballot or have other election concerns, call us.
Please inform the NAACP if you receive any harassing or annoying calls seeking to inquire about any application that you make for an absentee ballot. You should talk with the NAACP before you respond to any such inquiry that seems to go beyond verifying what is on the absentee ballot application. And if you go to vote in person and feel that it was unsafe or that there was bias, hostility or other irregularity, the NAACP is asking that you call and inform them about immediately. Do not wait till after the election is over. The NAACP has lawyers ready to help you on Election Day. Call Linda Jann Lewis at (254) 754-7001.
Individuals wishing to join the Waco NAACP, may do so by using PayPal or CashApp ($WacoNAACP) or mailing payment to P. O. Box 20511; Waco, TX 76702.
---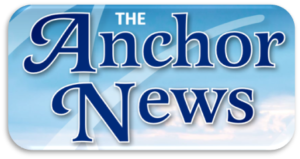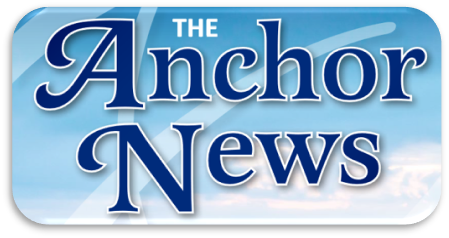 This article was originally published in the September 2020 issue of The Anchor News. The Anchor News is a free, monthly publication of Crawford Publishing. The Anchor News is dedicated to serving the community and surrounding area, focusing on positive news and accomplishments of minorities. For more information about The Anchor News including how to subscribe or where to pick up a copy, please visit The Anchor News website.