MCC food pantry receives $5,000 gift from Atmos Energy
Atmos Energy recently donated $5,000 to the McLennan Community College Foundation to help support Paulanne's Pantry, the MCC food pantry.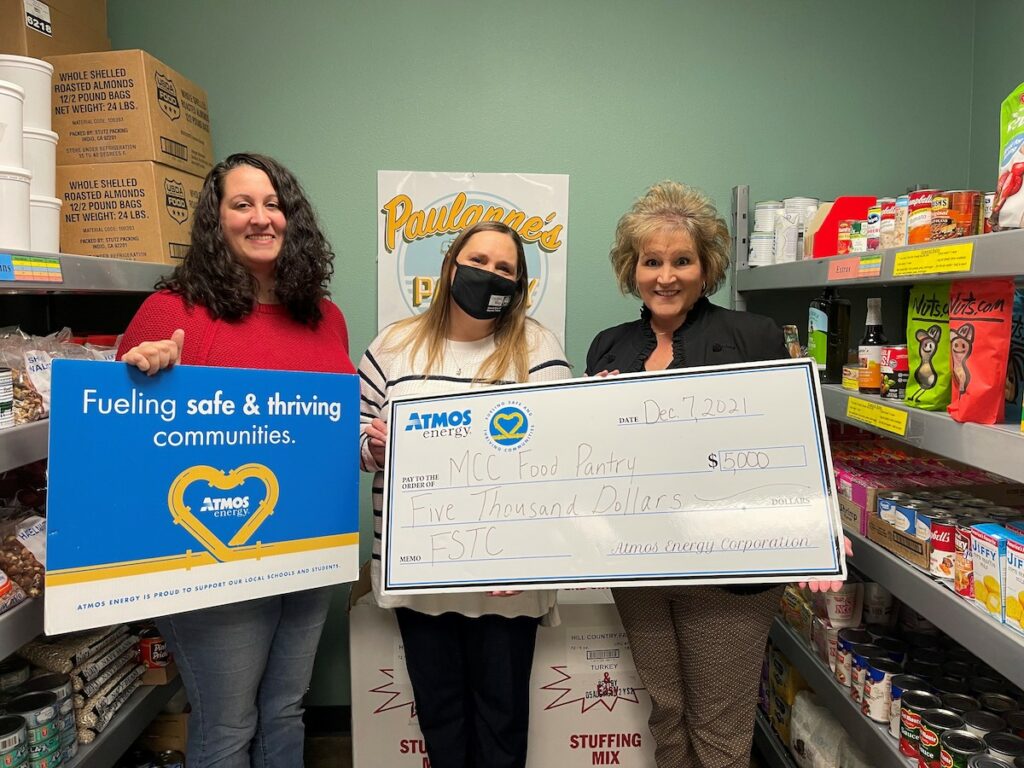 "This gift will do so much to help us serve students who are working hard to support themselves or a family while they attend college," said Kim Patterson, the foundation's executive director. "Hunger is a real issue on college campuses, especially at community colleges where many students live perilously close to the edge of financial security. We are incredibly grateful to Atmos Energy for their commitment to support our students."
The gift will enable MCC's pantry to provide meals for up to 200 students because of the pantry's supply partnership with the Central Texas Food Bank, according Natalie James, Completion Center associate director. Students who access the pantry are typically limited to one visit per month and are provided with coaching to help with accessing other community resources. Each pantry visit provides enough food for three meals for a family. 
Paulanne's Pantry was named in honor of Waco resident Paulanne Ream Hoover, who left a gift to the MCC Foundation in her estate plan. This gift funded an endowment to cover basic costs of pantry operations, as well as establish the first scholarship fund for part-time students at the college. 
The MCC Foundation raises public and private support to fund scholarships, faculty and staff professional development, emergency aid and capital needs at the college. To learn more, visit www.mclennan.edu/foundation or contact Patterson at 254-299-8606 or [email protected].
The Act Locally Waco blog publishes posts with a connection to these aspirations for Waco. If you are interested in writing for the Act Locally Waco Blog, please email Ferrell Foster.