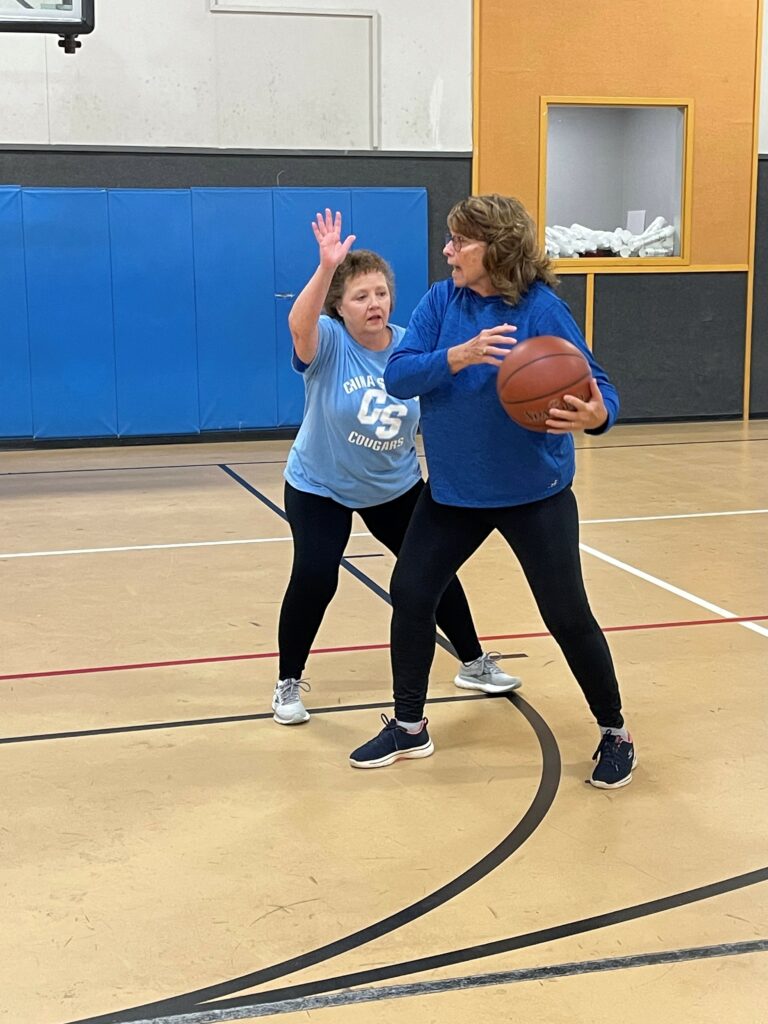 There's a new women's basketball team in town and they are practicing at the South Waco Community Center. The Waco Six Shooters have just been approved as a team by the national Granny Basketball® League, "A gentle game for women of a certain age."
Granny Basketball began in Iowa in 2005 when a group of women discovered they could get exercise and have some fun following the 1920s rules for women's play. The league has grown to 40+ teams nationwide with 5 teams in Texas, including the newly accepted Six Shooters.
Kay H. Wilson, with the help of Wilma Figueroa, started the Six Shooters after attending the Harker Heights Old Glories practice. "I had such a blast," Kay said, "I knew I had to try to start a team in Waco. I am so glad we got the response we did. And am so grateful for the friendly help of our home court at South Waco Community Center."
The Six Shooters chose their name from Waco's history; in the wild west days, Waco was often referred to as Six Shooter Junction because of its rowdy reputation. Individual teams are recognized by the color of their socks. The Six Shooters chose green as their color to pay homage to their hometown Baylor Bears. Granny basketball uniforms are straight from the '20s, pantaloons and all.
The organization currently has seven women practicing with the team, but the Six Shooters welcome all women 50 and over who are interested in joining the fun. Some of the women on the team played high school and/or college ball, some have played recreationally, and some have not played at all. Player/coach, Linda Gilliam said, "I am excited to be back on the court and if you think you are too old or out of shape, guess again. It's fun and exciting."
Karen Szabo, who is new to Waco, said, "I'm excited to play and glad to compete and experience the camaraderie within our team and meet new players across Texas."
Anyone interested in joining or observing the Six Shooters can stop by the South Waco Community Center, 2815 Speight Avenue on Tuesdays at 10am.
The Act Locally Waco blog publishes posts with a connection to these aspirations for Waco. If you are interested in writing for the Act Locally Waco Blog, please email the ALW team — [email protected].