NYE "Safe Ride Home" Program by Waco Transit System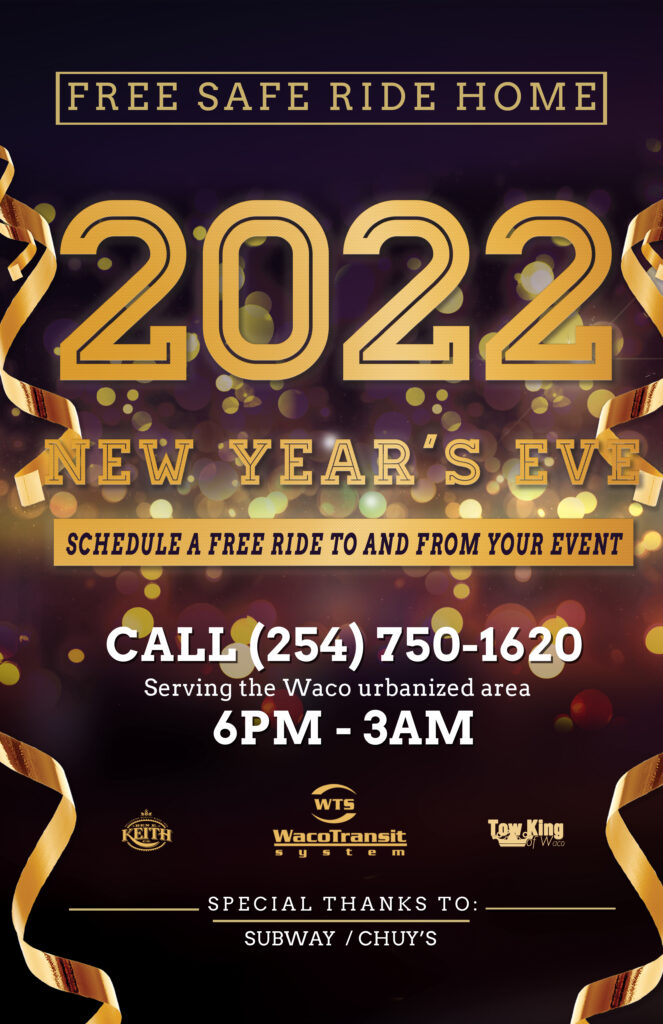 FREE SAFE RIDES HOME ON NEW YEAR'S EVE!
Call now to schedule your FREE ride to and/or from your NYE destination!

Same-day requests accepted (based upon availability)
For those needing an unexpected safe ride, Tow King also partners with us to offer free vehicle tows
home. Vehicle tows can be arranged by calling Tow King directly at (254) 666-5484.
The idea behind Safe Ride Home is to support responsible drinking and, ultimately, save lives. Our goal
is simple… to keep the streets of Waco safe on New Year's Eve. If even one life is spared because
someone chose to secure a safe ride home, then our purpose was accomplished.

Safe Ride Home was made possible thanks to the generous contributions of Ben E. Keith Company and
donations from Subway and Chuy's.