The Bridge2Health Program is aimed at reducing the burden of obesity and chronic diseases in Waco-McLennan County to improve population health and quality of life. The Waco-McLennan County Public Health District will be offering two free classes starting in February to promote healthy living and prevent chronic disease among community members, Health 360 and Create Better Health.

Starting February 10th, classes are every Thursday from 6-7 pm via zoom.

Sign Up Now
Health 360 is a 1-year class for people that are at risk of developing Type 2 Diabetes to help them prevent or delay Type 2 Diabetes through nutrition and physical activity. Health 360 starts on February 8th and will meet every Tuesday with two session options, 1-2PM and 6-7PM.
Create Better Health is a 16-week class that helps people gain the skills to be active and eat healthy on a budget.

Sign Up Now

If you have any questions call: 254-750-5435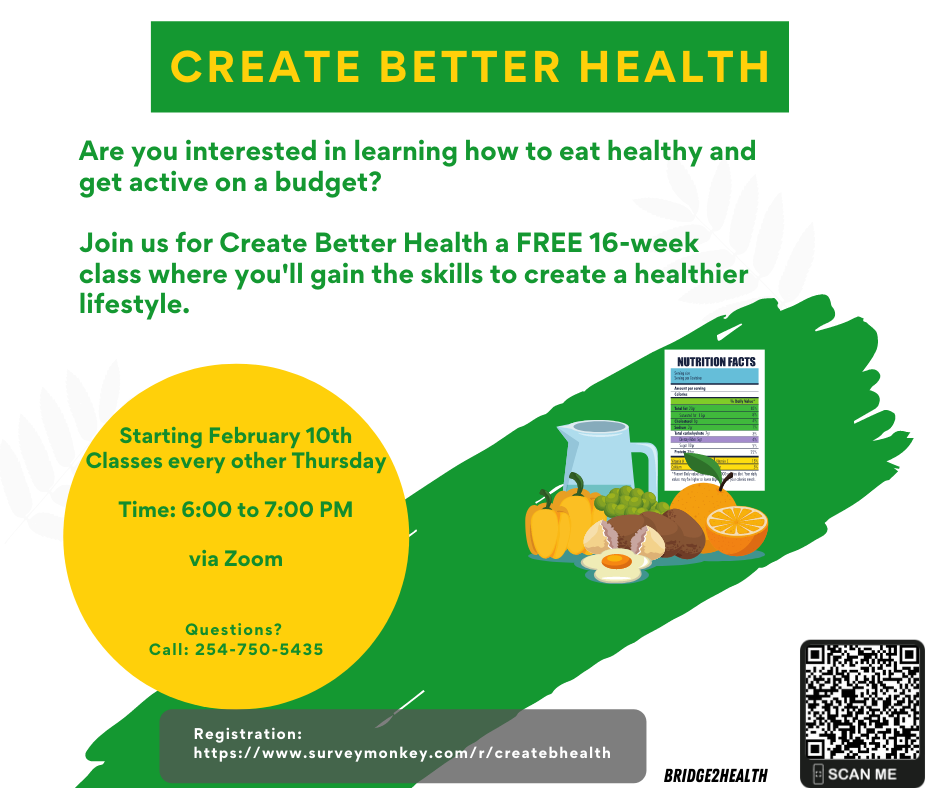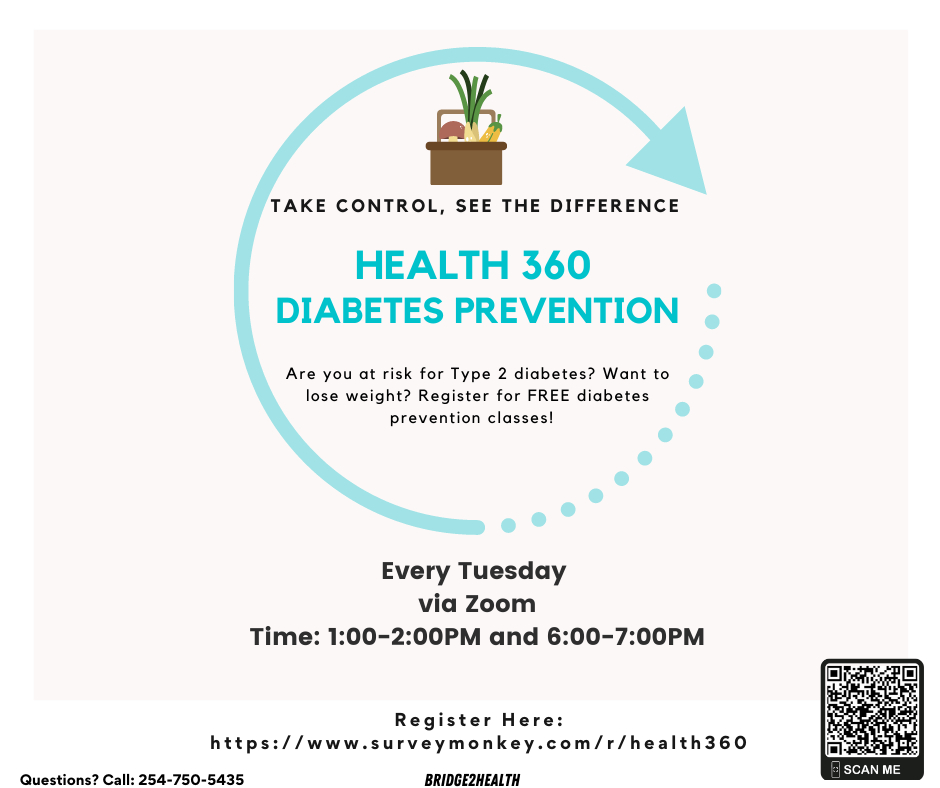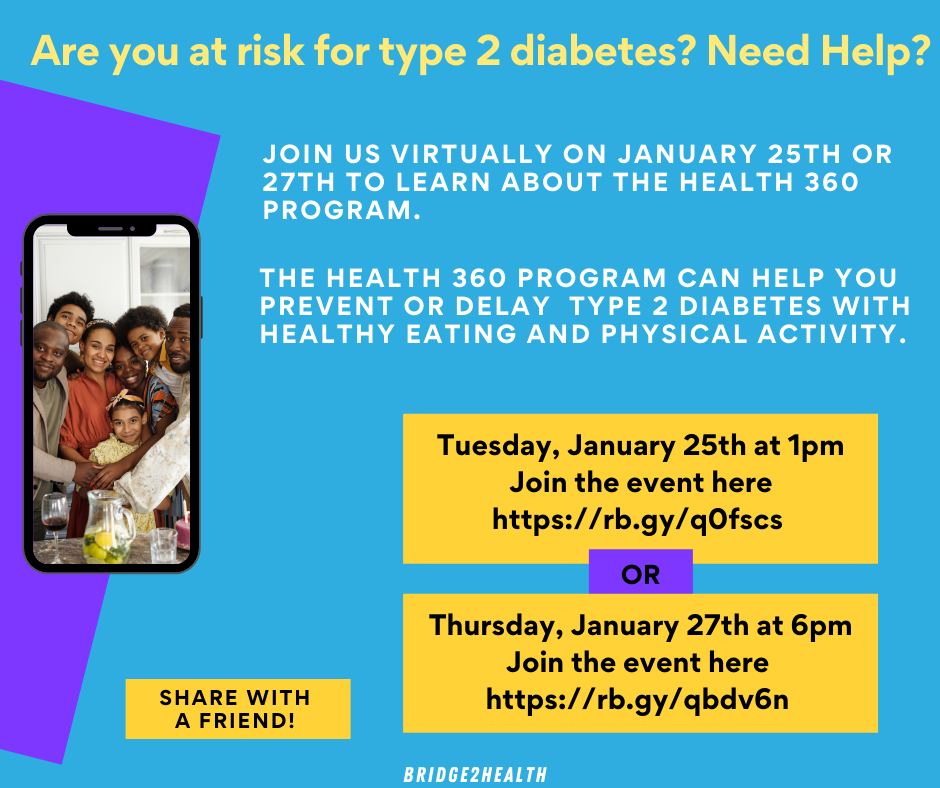 (Visited 158 times, 1 visits today)